How Do I Make My Facebook Status Colorful?
Your Facebook Status Is About to Become More Colorful

If you're starting to see colorful status updates on your News Feed, don't get too alarmed. It's a new Facebook feature rolling out to make your status update stand out a bit more.
Unlike Facebook's other new features, which include camera effects, Facebook Stories, and direct messaging, this one is much simpler to understand. Start typing in the "What's on your mind?" box and then pick one of the eight background colors.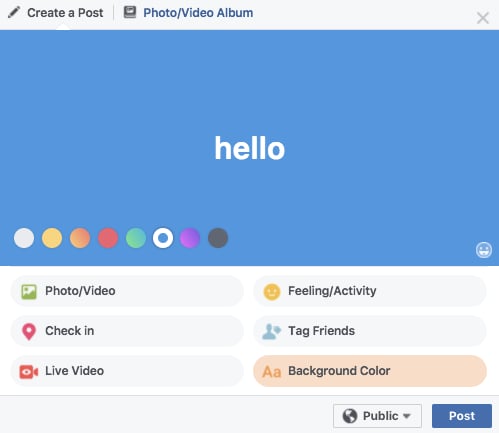 This works on both desktop and mobile and on iOS and Android. It's rolling out to users now, so you should see it on your Facebook by next week. If you don't have it on your profile, see what the finished product looks like below.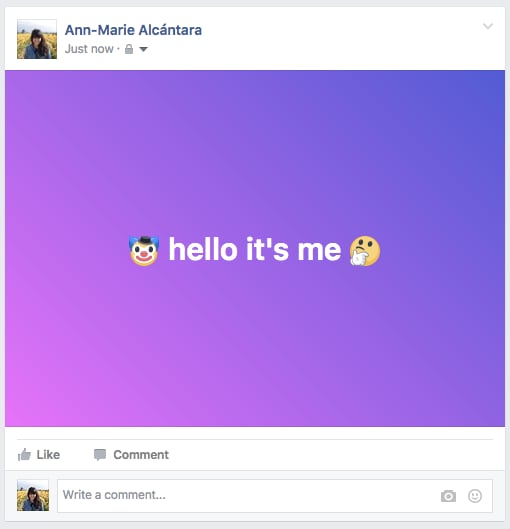 Maybe this will make status updates popular again? Either way, just remember how ridiculous Facebook statuses can sound.