Samsung Galaxy Note 7 Discontinued
Samsung Is Officially Discontinuing the Note 7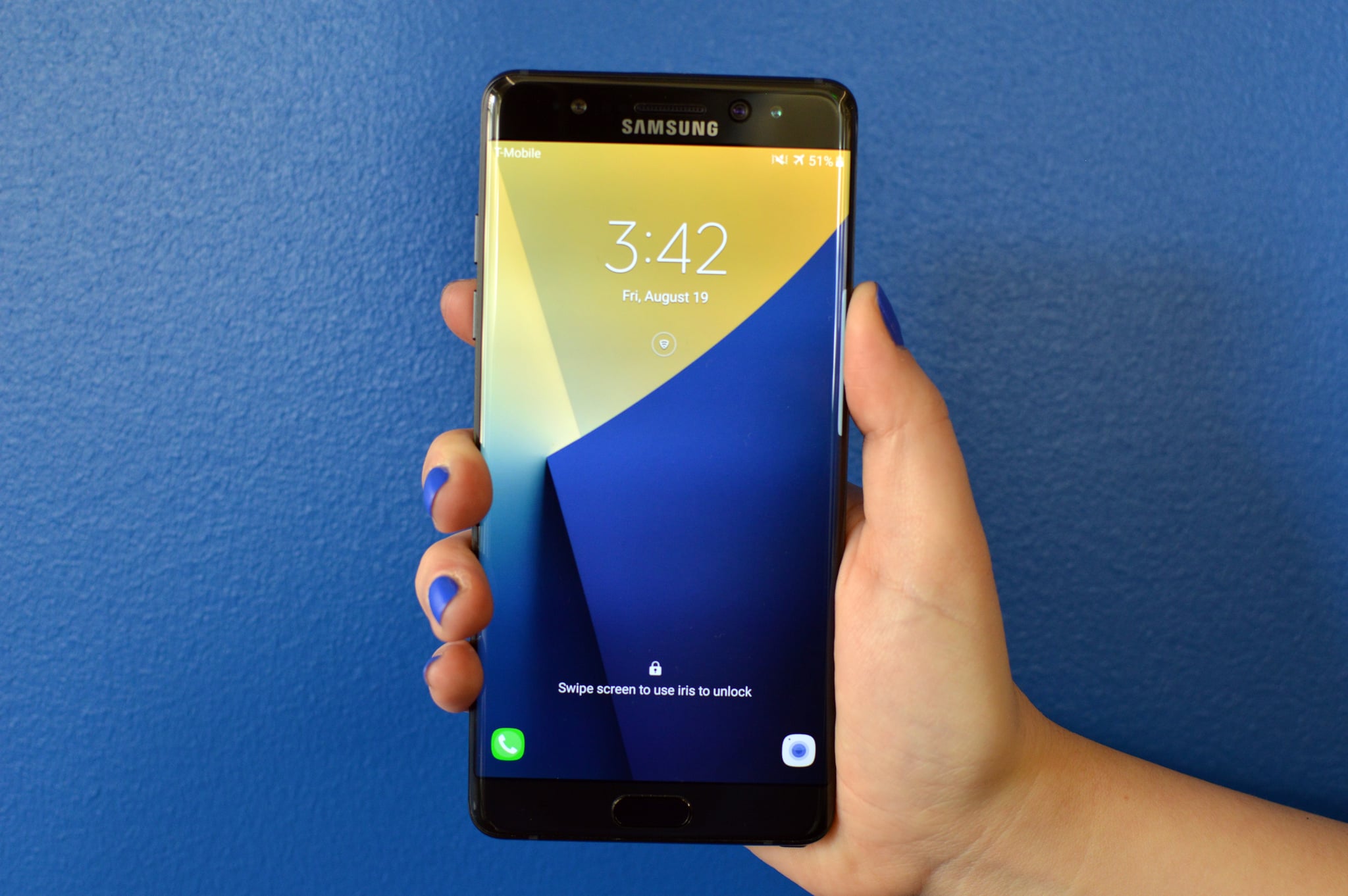 Update: The Department of Transportation and the Federal Aviation Administration have banned all Note 7 smartphones on flights. The notice, posted on Oct. 14, further stated that no one can even have the phone in their checked baggage and if you try to bring it, you will be subject to a fine and/or be dismissed from boarding the flight. The ban went into effect on Oct. 15.
Original story: You can officially say goodbye to the Galaxy Note 7. Samsung has officially halted production on the Note 7 and will "no longer produce or market" it, according to The New York Times.
The Note 7, which was a promising phone and competitor to the iPhone 7 and 7 Plus, has been plagued with problems since the Summer. After numerous reports of phones overheating and exploding, the company and the United States Consumer Product Safety Commissions (CPSC) recalled the device.
The issue seemed resolved, with Samsung offering customers a new Note 7 without any problems. However, several new reports started arising of the new Note 7s also smoking and exploding as well. Late on Oct. 10, the company decided to halt and end the Note 7 at last. If you own a Note 7, you should turn it off immediately and return it to wherever you bought it.
If you're still interested in another Samsung device, the Galaxy S7 and S7 Edge are perfectly capable replacements. Or, you can also preorder the new Pixel and Pixel XL, the latest phones from Google.
Image Source: POPSUGAR Photography / Ann-Marie Alcántara