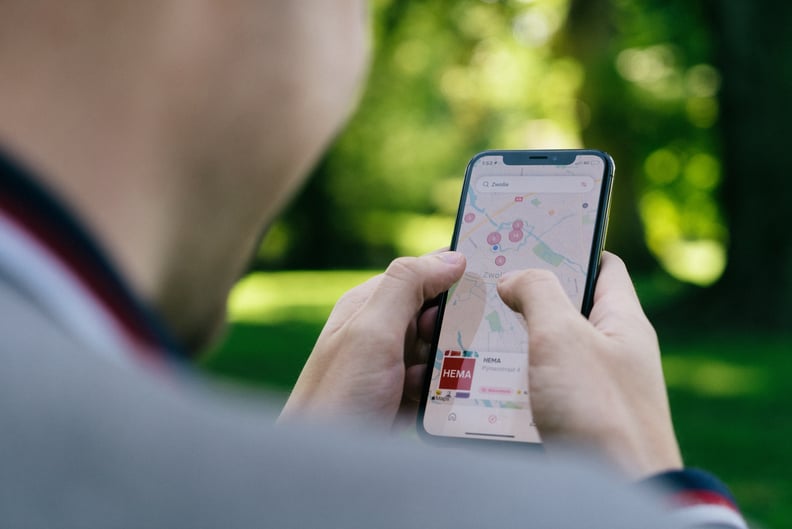 Unsplash | Cardmapr
My favorite new feature of the iOS 14 software update from Apple has to be the new "Guides" section on the maps app. The tech company partnered with publishers like Atlas Obscura, Time Out, The Washington Post, and others to create curated lists of attractions, restaurants, and shops across multiple different cities. I love that I can explore new places — when it's safe to travel again, of course! — or even my own neighborhood, with well-researched recommendations.
However, as of right now, there are only guides in major cities like New York, Philadelphia, or Chicago. Even if you're in those cities, you might have a few recommendations the current guides haven't covered. Luckily, you can make your own guides to keep for yourself or to share with friends and families. The possibilities are truly endless in how you can use this fun hack, but here are just a few ideas to get you started: a scavenger hunt for kids, a collection of restaurants you want to visit, important locations in your relationship that you want to remember, or the best places to visit in your local town. Read on to learn how you can make your own guide on Apple Maps.
01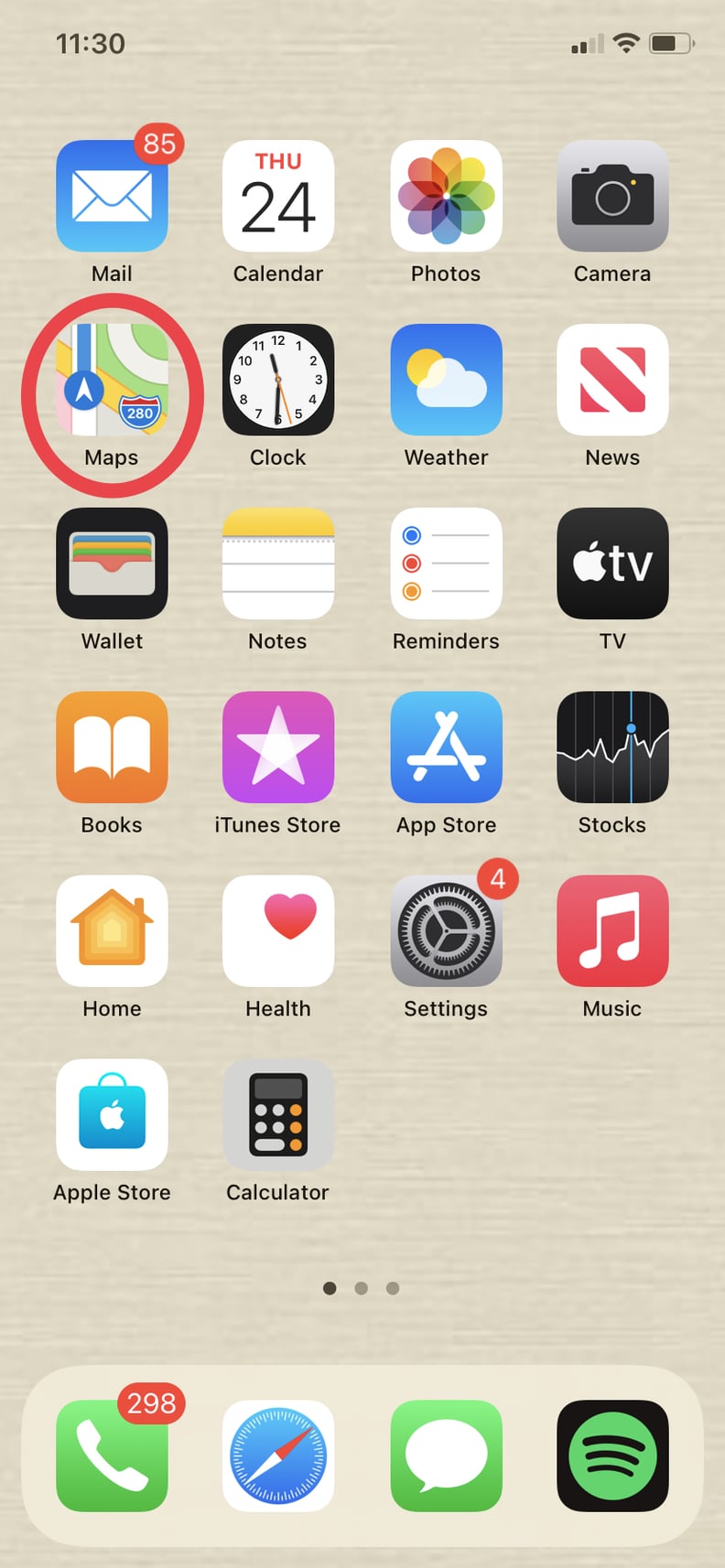 Open Apple Maps
All guides — personal or from publications — are stored in the Apple Maps App.
02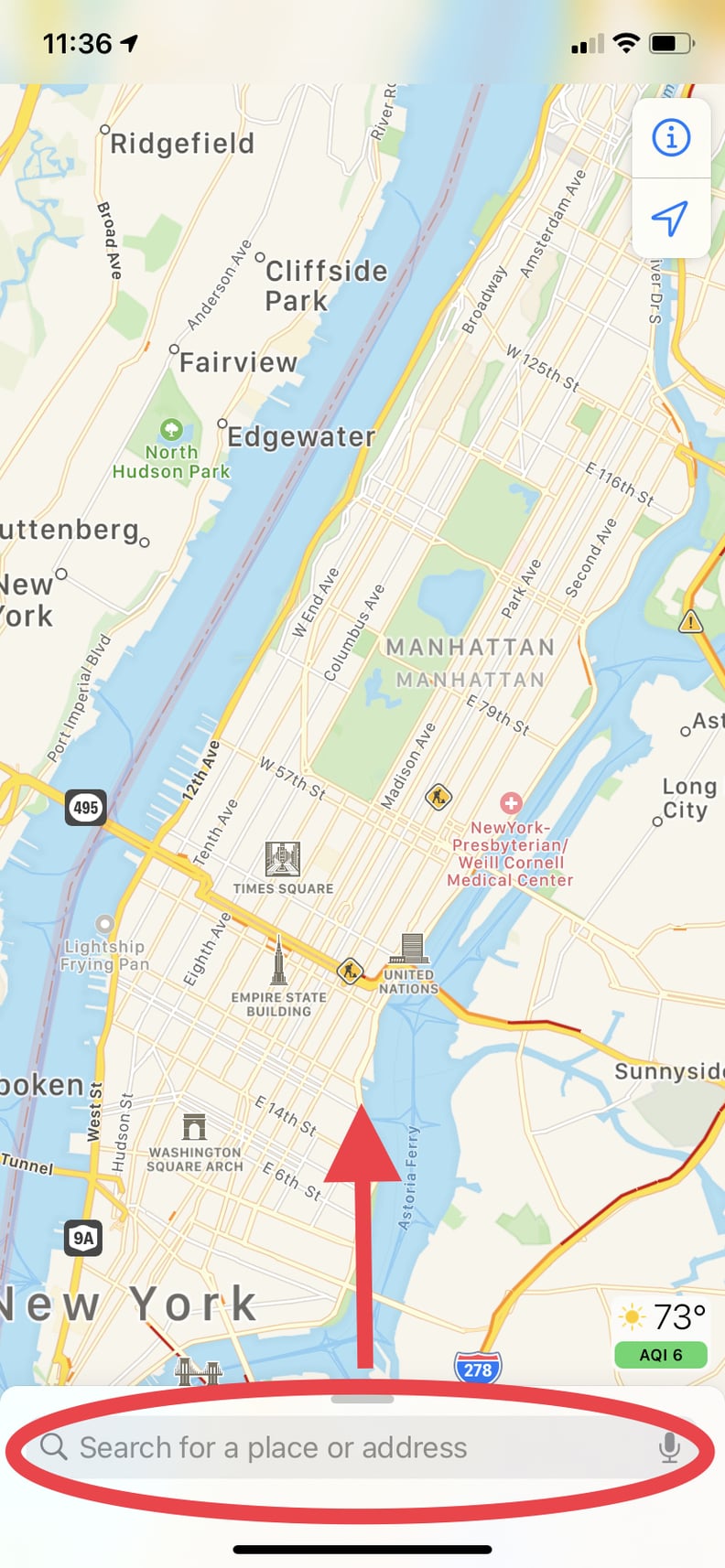 "Pull Up" the Search Bar
When you open Apple Maps, click on the search bar, and drag it up with your finger.
03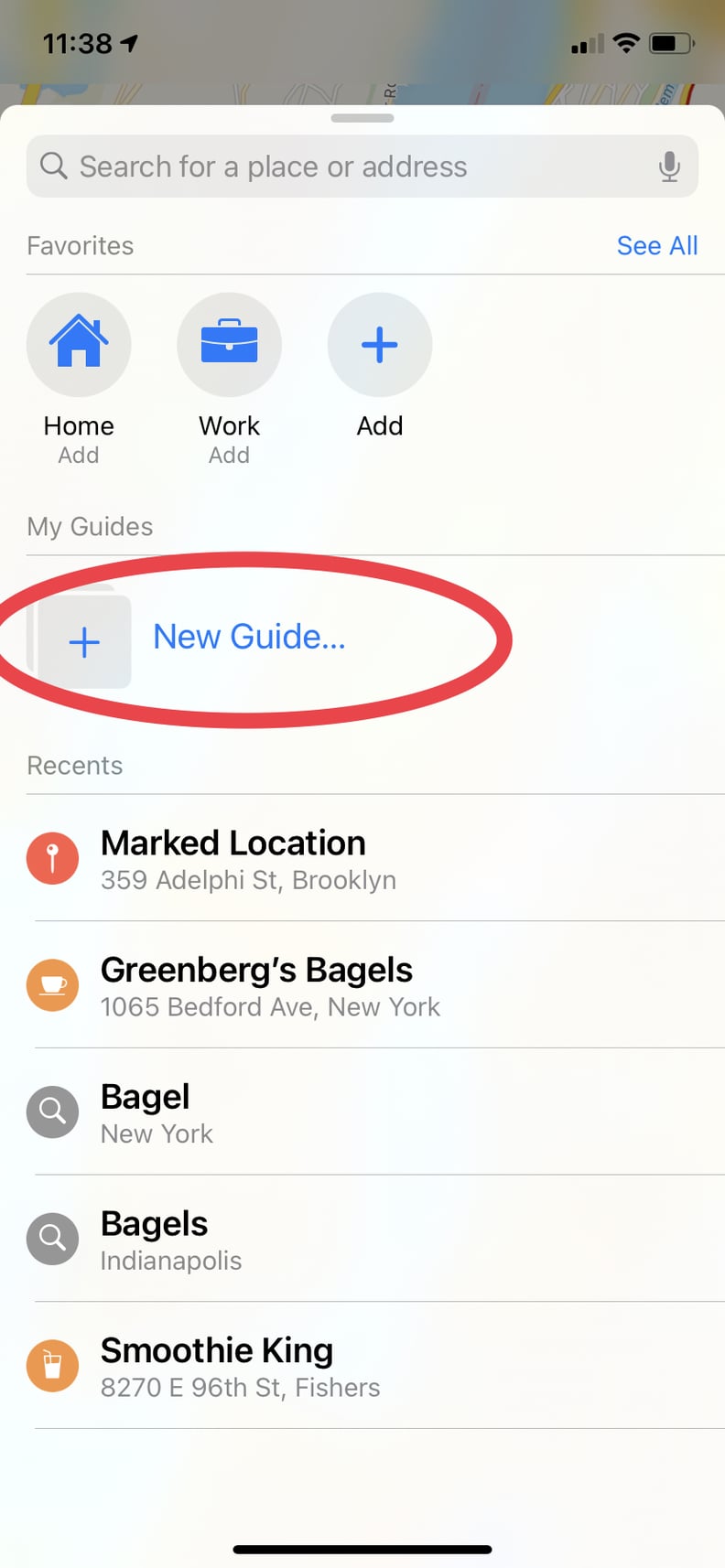 Click "New Guide"
From this screen, you'll see a button that says "new guide" — click there.
04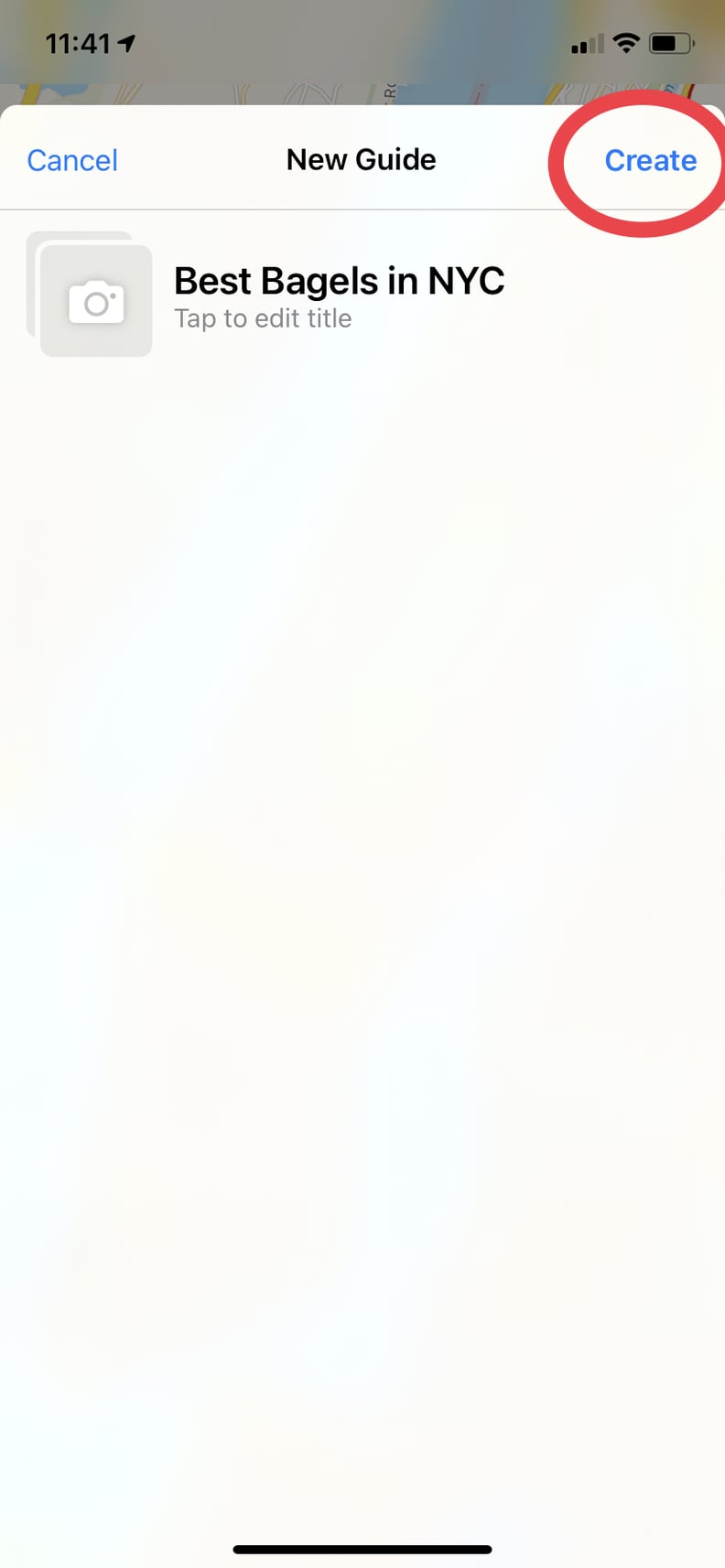 Name and Create Your Guide
Type in whatever you want to name your guide — I picked "Best Bagels in NYC," but choose whatever describes the guide you're trying to make. Then click "Create."
05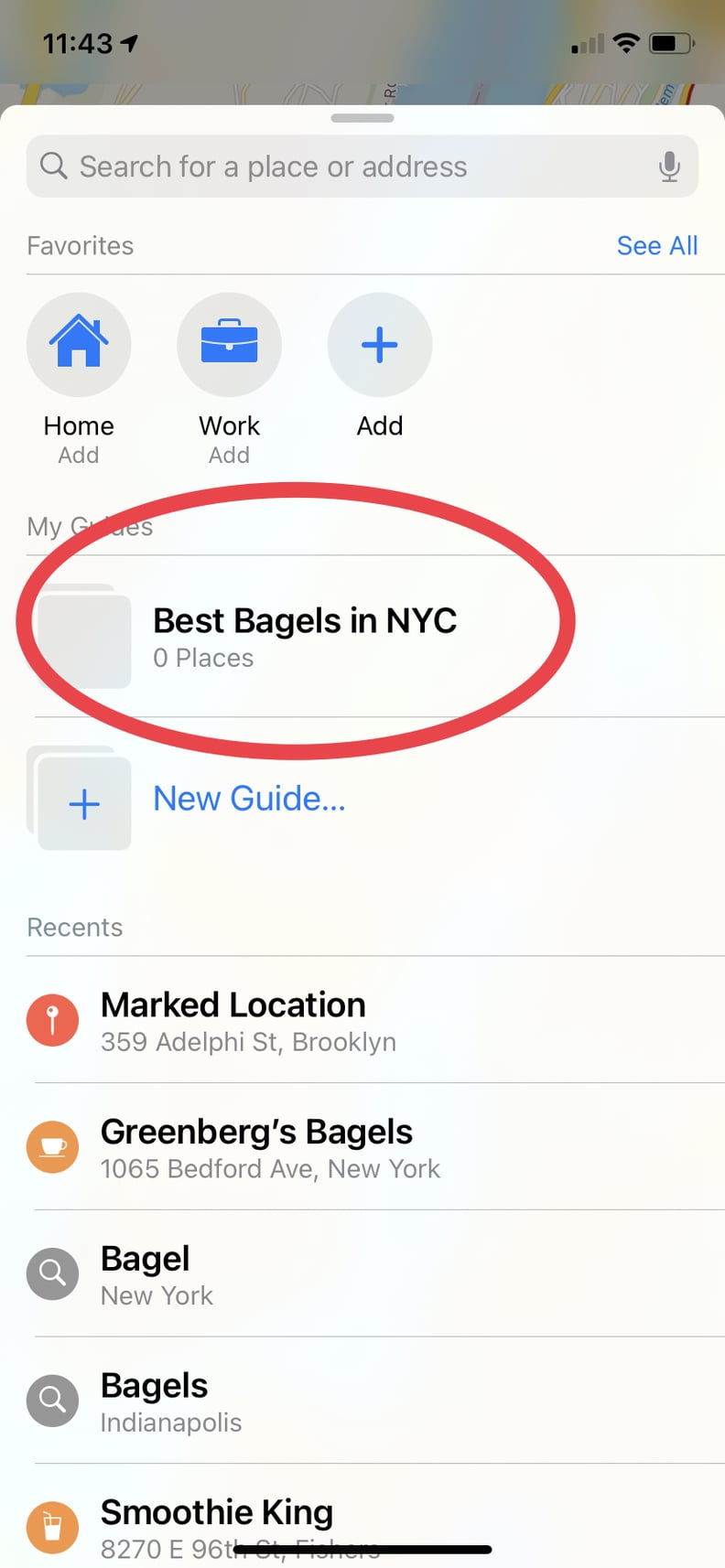 Open Your Guide
Once you've created your guide, you'll see it listed under "My Guides" — click on it to start editing.
06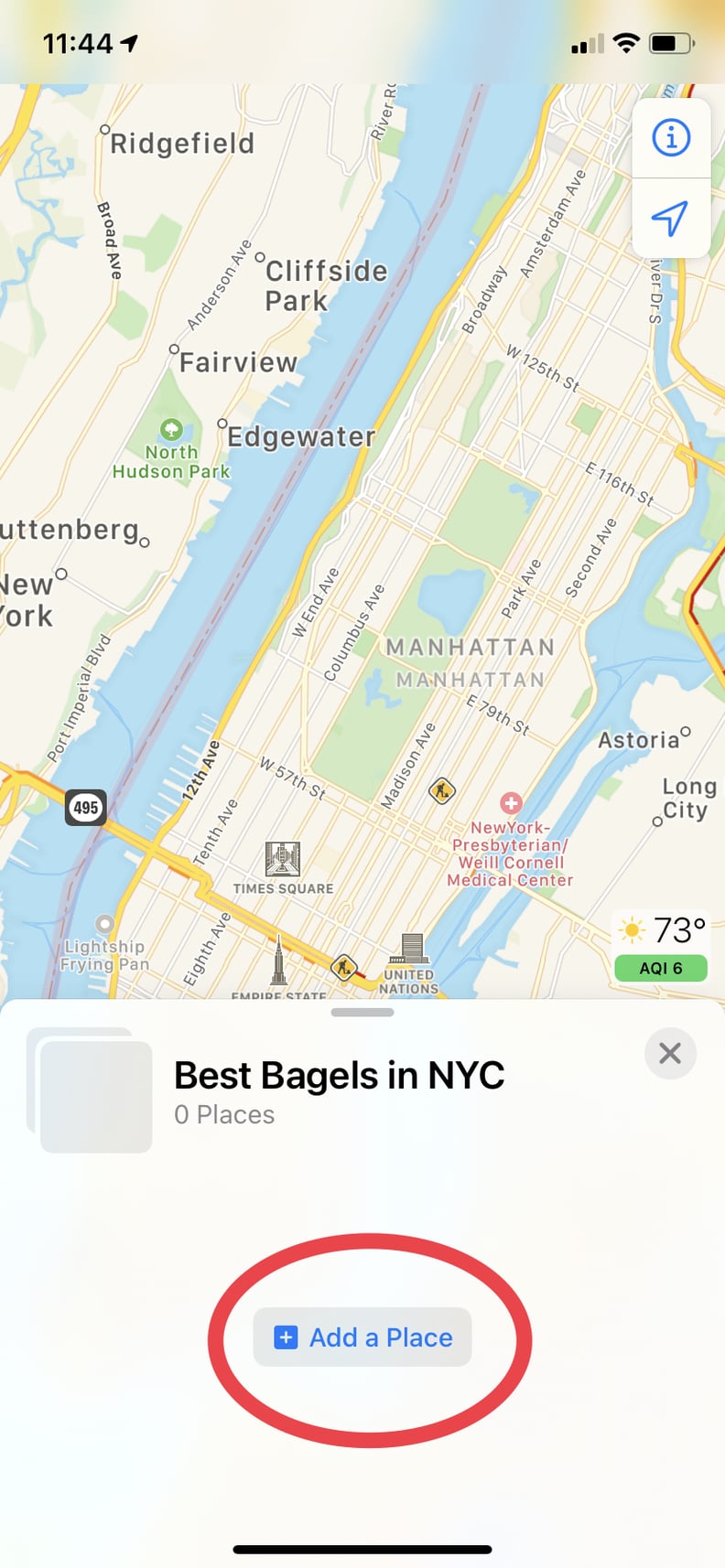 Click "Add a Place"
After opening your guide, click "add a place" to start selecting attractions or places.
07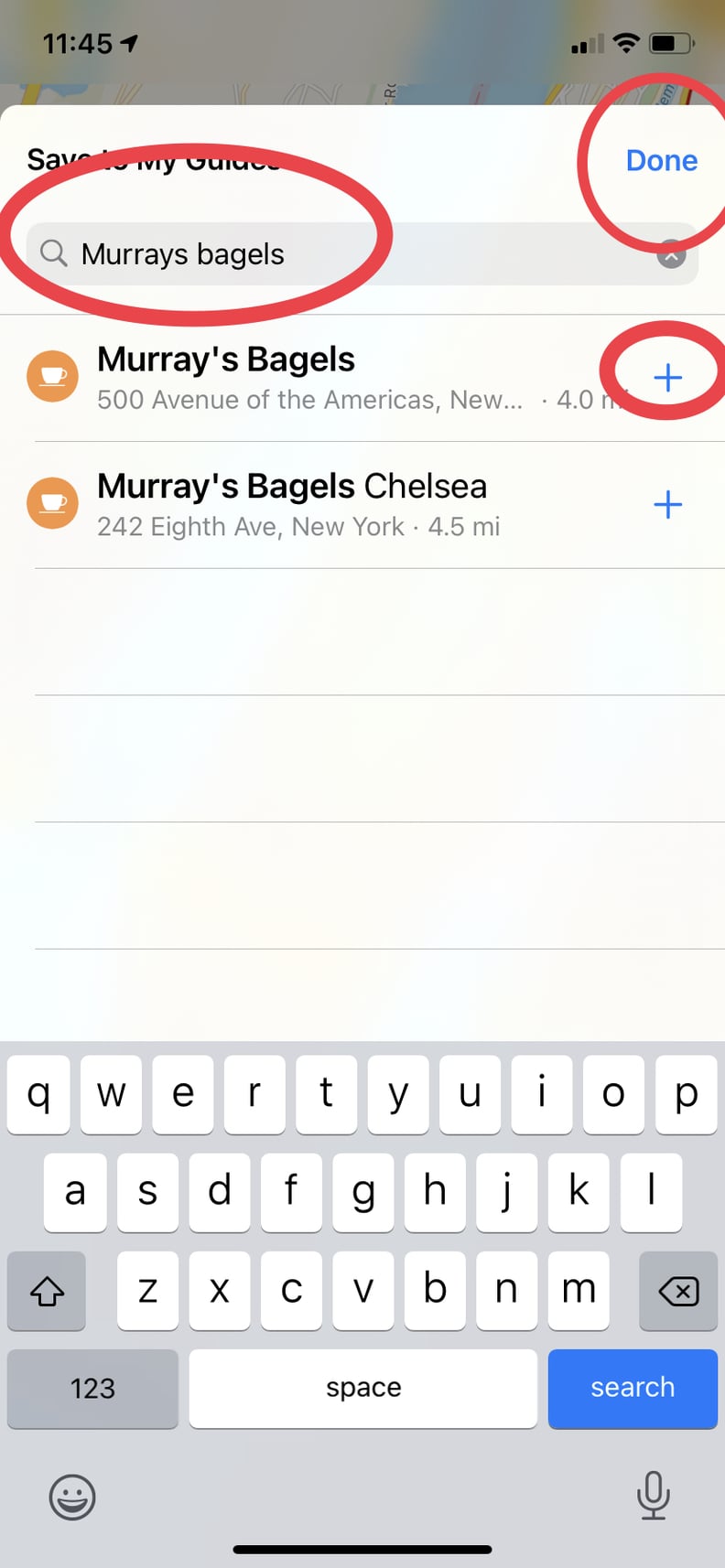 Start Adding Locations
Type in the name of the location you want to add, then click the "+" sign. You can repeat this step as many times as you want to add all of your favorite places. Once you've finished, press "done."
08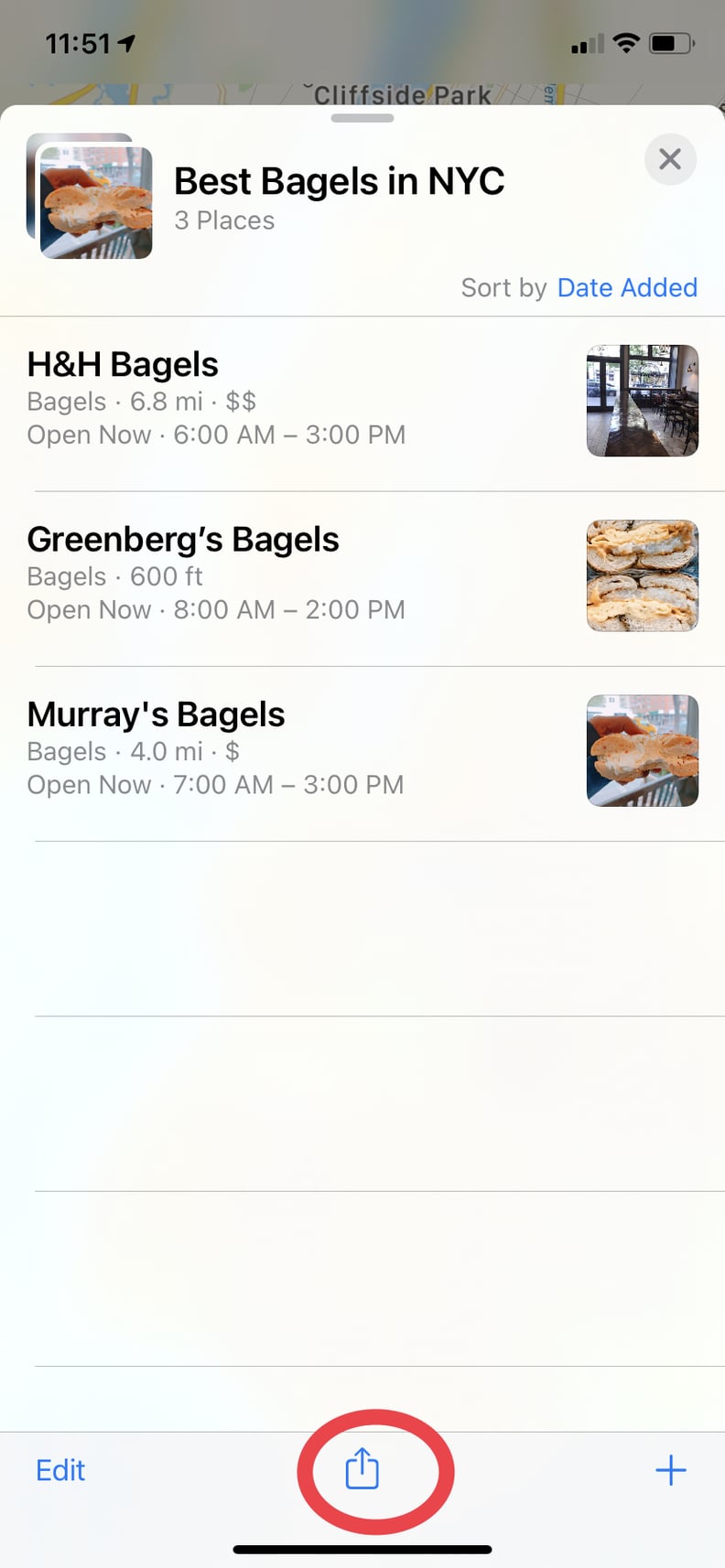 Share With Your Friends and Family
Clicking the icon in the center at the bottom of the screen will give you the option to share your guide through a text message or email. You can even post them to Twitter or Facebook.
09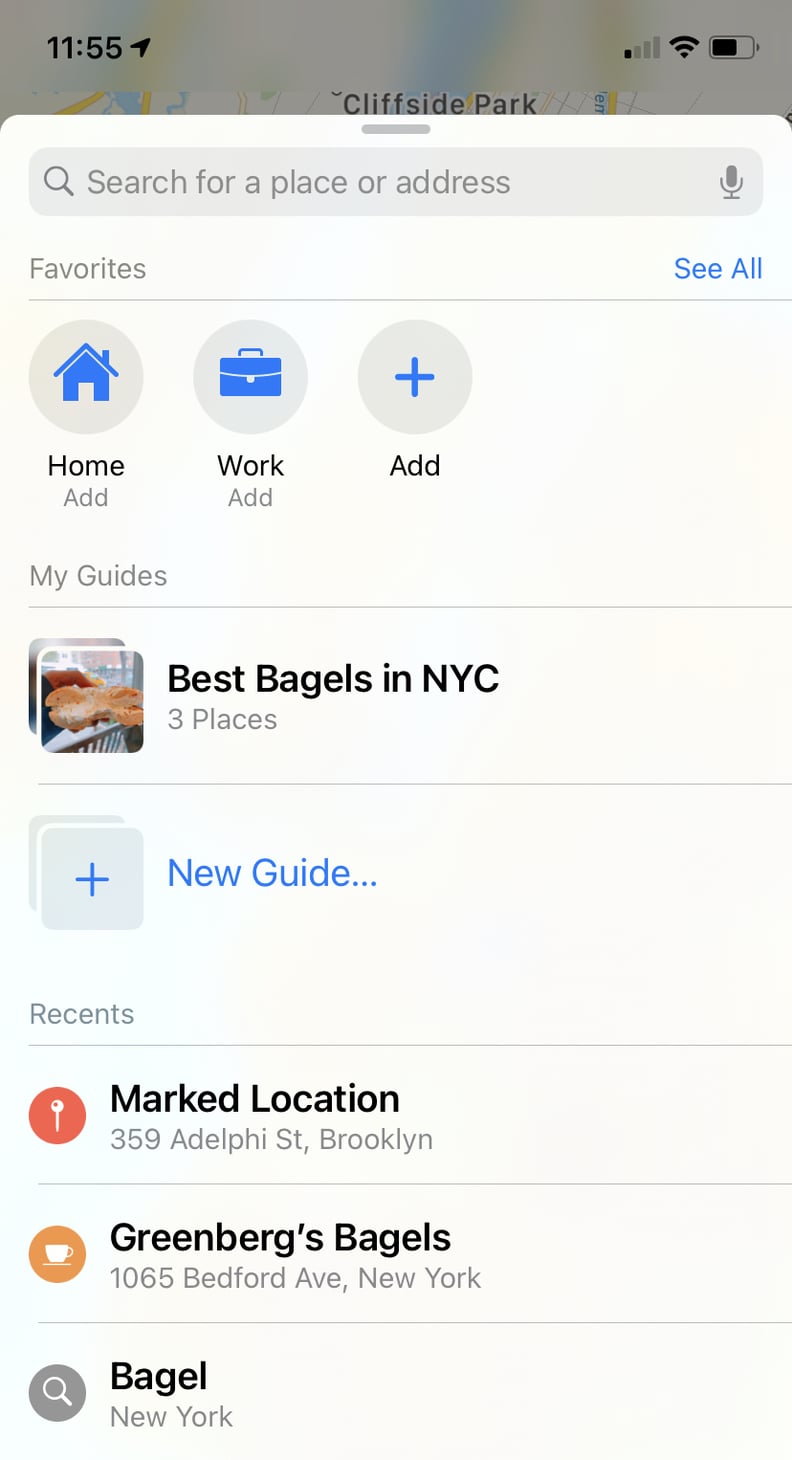 Reference Your Guide Whenever Necessary
Your guides will always live in the same location. You can access them from the same place you created the guide by dragging the search bar up. You'll still see "new guide" so you can make as many as you want!
10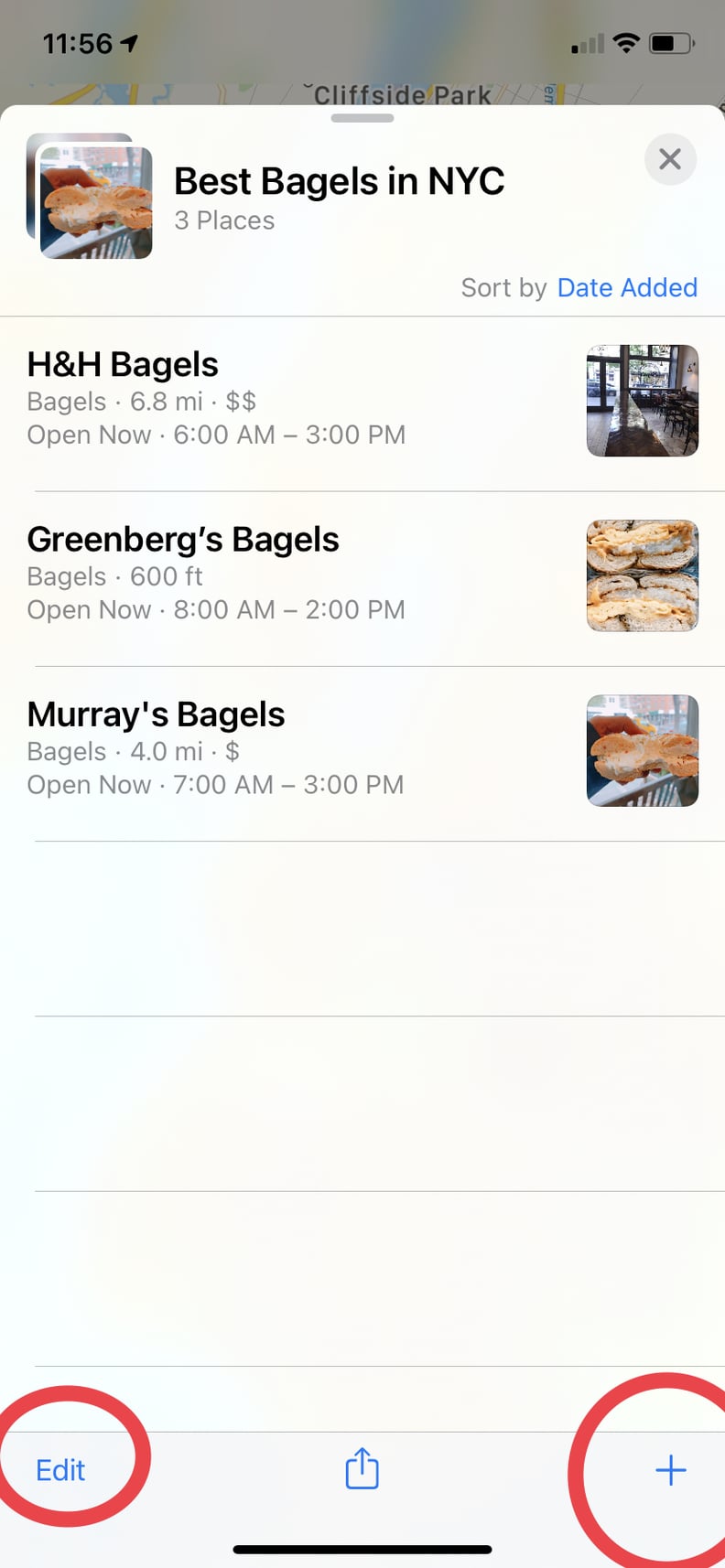 Keep Editing As You Discover New Places
You can always add more or delete locations by opening your guides. Pressing the "+" on the bottom right corner will take you back to the search bar so you can add more places. You can also press the "edit" button to the left that will allow you to delete locations you no longer want.