This Browser Extension Takes You Directly to Recipes on a Site, So No More Endless Scrolling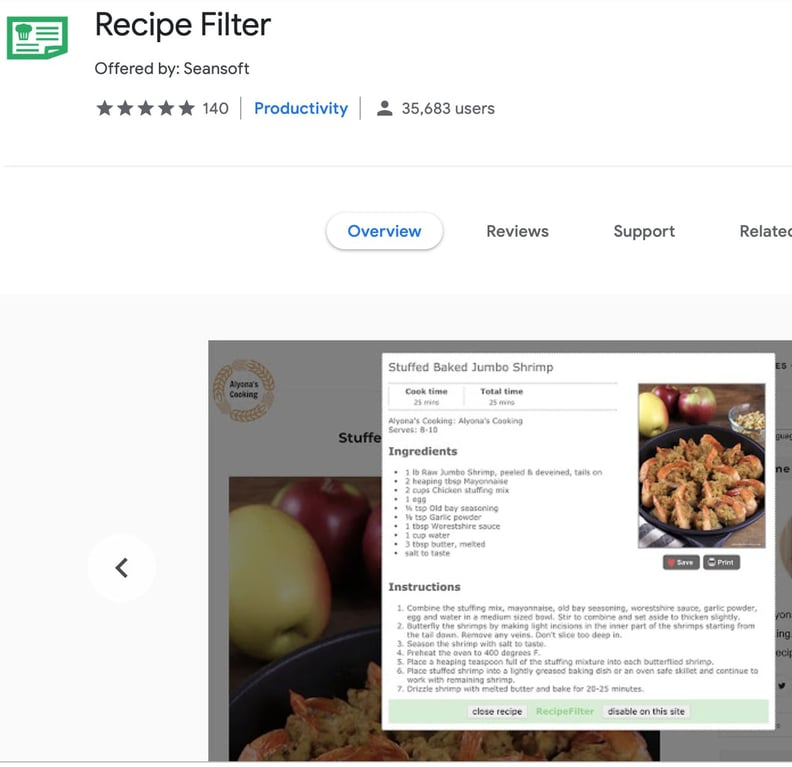 Google Chrome
Google Chrome
Have you ever been looking for a recipe online and thought you found it only to have to scroll down the page for what seems like forever just to find the ingredients? Or worse, scrolling up and down constantly because the blogger decided to talk about their life story in between each step or instruction? While there's nothing wrong with that, sometimes I just want to get to the point, and that annoyance is enough to make me give up and have cereal for dinner.
Luckily, there's a really easy (and pretty unknown) solution. It's a browser extension called Recipe Filter, which, instead of forcing you to scroll for ages through someone's emotional journey through baking Irish soda bread, just pulls up the recipe front and center. But if you do happen to be interested in how this particular blogger's trip to Ireland went, you can just click outside of the ingredients and recipe box to make it disappear.
This browser extension is available on Chrome, Firefox, and Safari. Simply visit your browser's extension feature to add it. Keep in mind that the extension is going to track and change your browser data because it needs to change what you're seeing.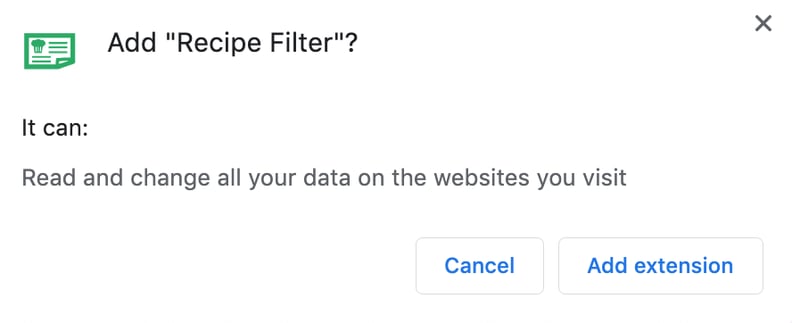 If installing something that's tracking and changing your browser data worries you, you can try using a VPN, or virtual private network, to protect data on other tools that might be using your WiFi, like an iPad or Google Home Hub.
Using the extension is easy. Search for any recipe on any site, select the one you want, and voila! The recipe you're looking for will be front and center. Here's a before and after for a chocolate chip recipe I looked up. Before installing the Recipe Filter extension, I had to scroll halfway down the page before I found the ingredients: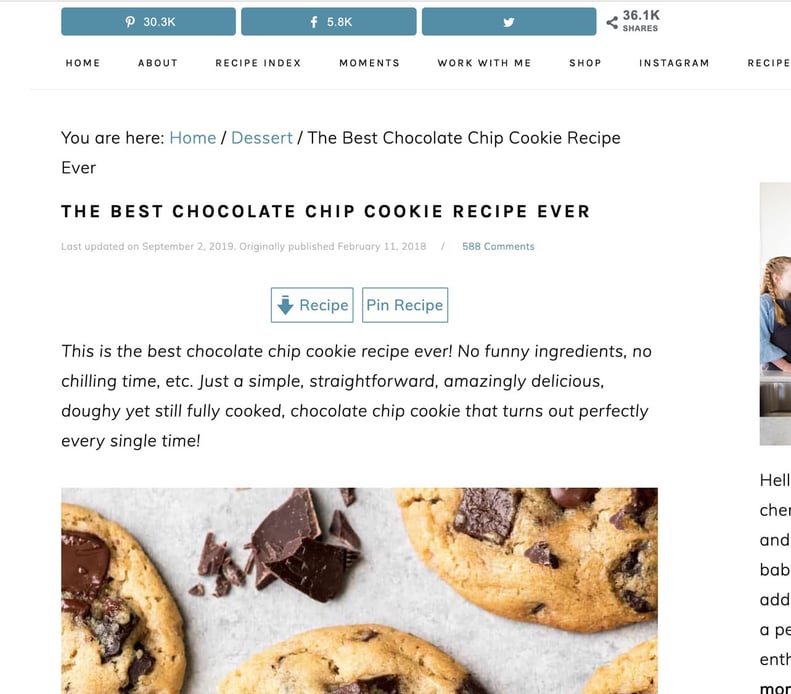 And this is after I installed the extension: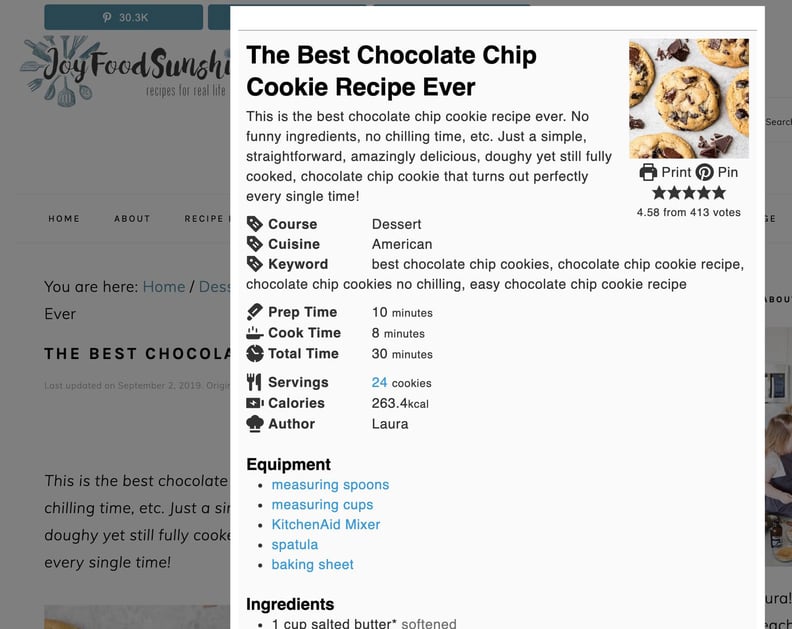 This extension has completely changed the way I cook! I like to have my iPad propped up on the counter so I can see a recipe while I'm cooking, and I have given up on recipes before just because constantly scrolling to find the section I need has been so annoying. I felt limited to just a few sites that I could trust to give me the recipe I needed and let me be on my way, but now the options are endless.