Use Google Frightgeist to Find a Unique Halloween Costume
This Google Tool Tells You the Most-Searched Halloween Costumes in Your City, So Use It to Stand Out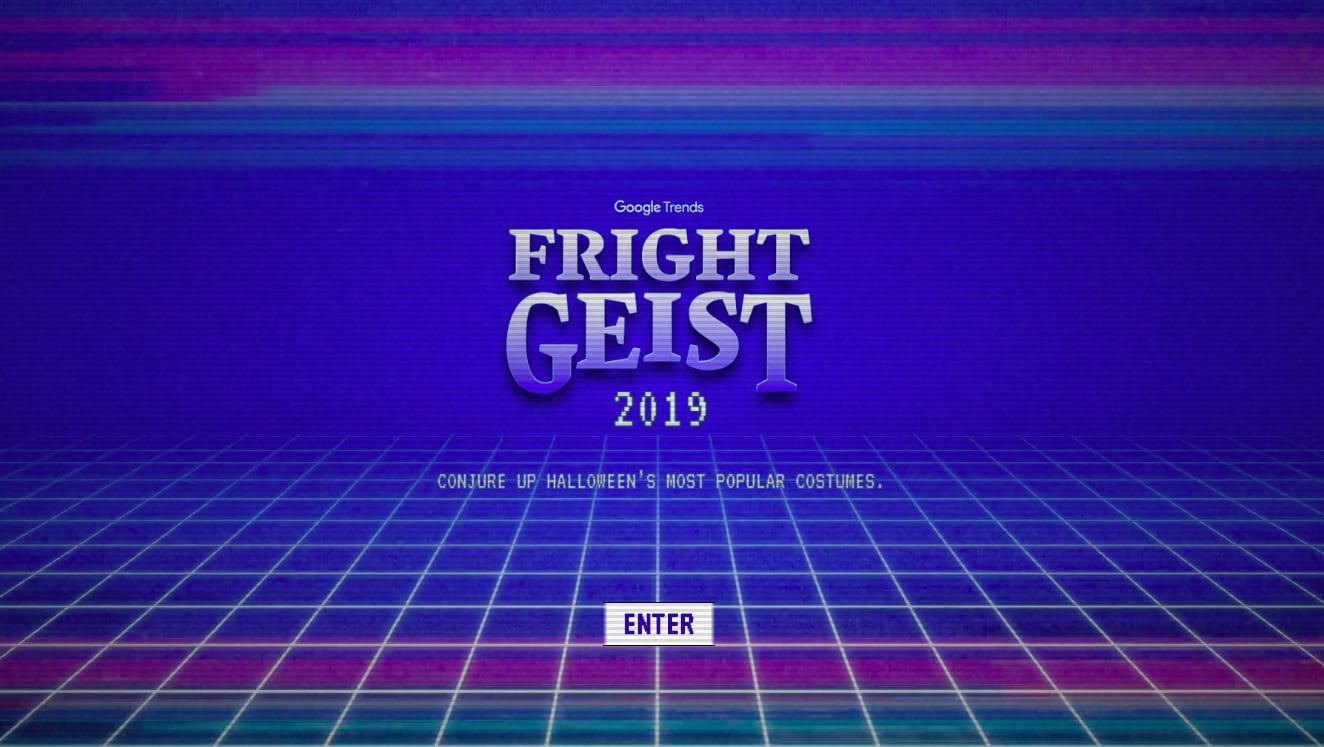 How many times have you shown up to a Halloween party excited to show off your costume only to be met with a handful of people who are dressed exactly like you? If you're determined to make sure you stand out and win that costume contest this year, Google has created a special search tool, Frightgeist, to help.
Frightgeist is a search data tool developed by Google that uses search data to analyze and report trends. It breaks down what's popular nationally and locally, neatly organizing which regions have a specific costume preference. In other words, you can look up the most-searched costumes in your city or town to make sure you steer clear of what everyone else is doing.
What's better is that it's incredibly easy to use. Not only can you see the top searched costumes across the US in general, but you can also click on "Costume Map" and find your city to see the most popular costume in your neighborhood this year. Live in NYC? You might not want to dress up as one of the characters from Disney's The Descendants. Heading out in LA? You're definitely going to run into a few Chucky impersonators.
There's also an option to type a costume name into the search bar to see just how popular it ranks. For instance, Catwoman costumes come in at No. 88, with Victoria, TX, being the most popular place in the country where it's googled.
Play around on this tool for a few minutes, and we guarantee your Halloween costume ideas will get more creative!