Best Michelle Obama Fashion Pictures
Michelle Obama's First Lady Style Is Right on Point For the Holiday Season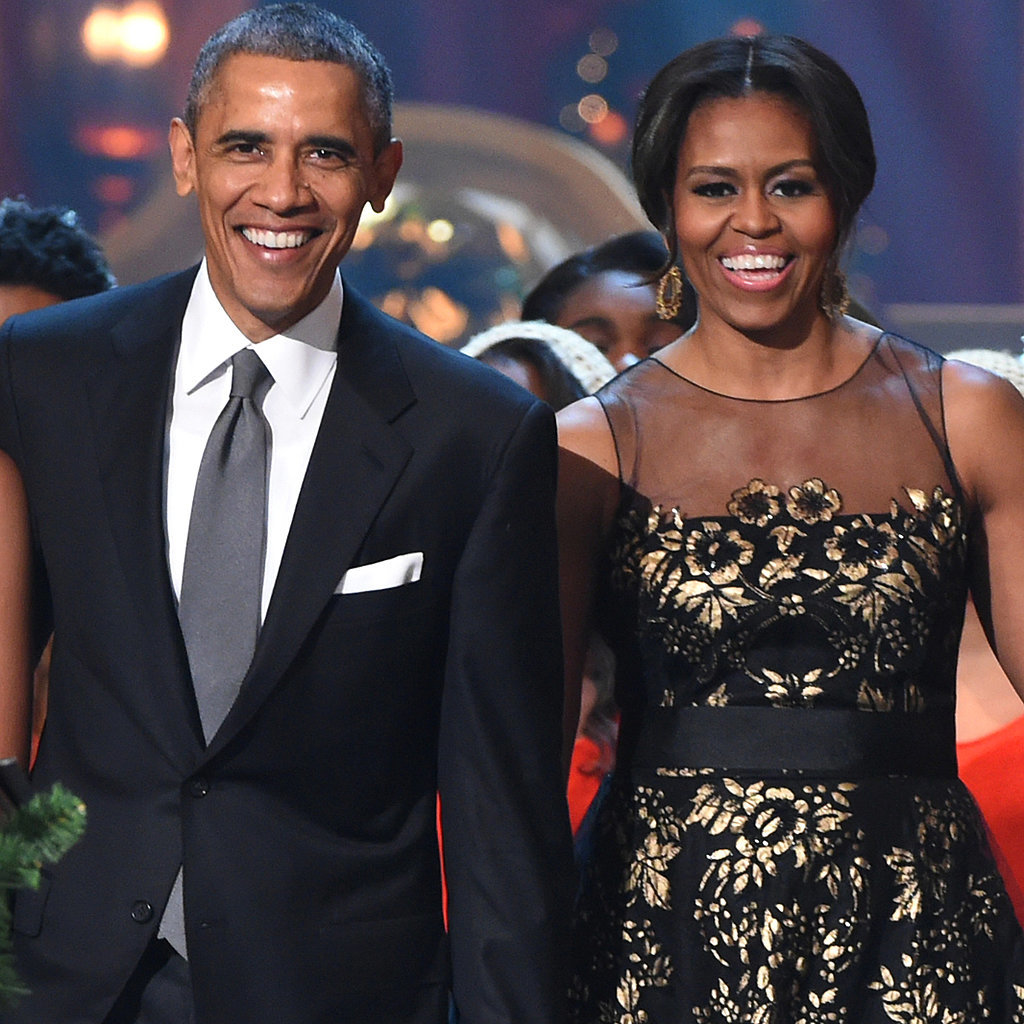 1
Michelle Obama's First Lady Style Is Right on Point For the Holiday Season
The moment Michelle Obama enters a room, whether or not she's got Barack by her side, we're usually focused on what she's wearing. OK, we also care about listening to her inspiring words of wisdom. But, she's also got a killer wardrobe stocked with our favorite designers and a style sensibility that everyone admires. Not only are her looks perfectly catered to the events she attends or hosts, but they also scream personality.
That's why we were thrilled to see Michelle sport an ornate black and gold dress and complementing drop earrings to the 33rd annual Christmas in Washington concert, which benefitted the Children's National Health System. And it looks like the first lady's unique fashion sense is rubbing off on the rest of her family. Sasha and Malia channeled the holiday season in their festive looks, too.
Of course, there's no denying that the First Lady's style choices teach us a thing or two about power dressing, and rocking a bold design with killer confidence — and we have all the proof right here. Scroll down to see all of the FLOTUS's latest looks!
— Additional reporting by Sarah Wasilak and Samantha Sutton
Source: Getty / Theo Wargo
Latest Fashion