Sleeping With No Underwear Can Prevent Yeast Infections
Sleep Issue: Underwear vs. Going Commando
As a follow-up to the great workout panty debate, I thought we should visit a similar issue — to wear or not to wear panties when in the land of nod.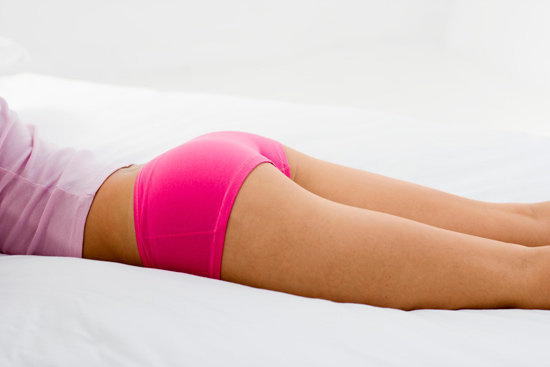 There's really no right or wrong answer here, because it depends solely on your body and your preference. If you've never had a problem wearing panties to bed, then it's perfectly healthy to continue wearing them. Definitely opt for cotton undies, since this natural material is breathable. Wearing tight underwear or a pair of polyester panties can lock in moisture and lead to yeast infections. If you're uncomfortable with the idea of sleeping with nothing between you and your sheets, try slipping on some loose cotton boxers!
On the other hand, if you love to sleep without underwear, then going panty-free is OK, too. Just do what allows you to feel the most comfortable and get the most restful night of sleep. And, if you're prone to yeast infections, going commando while you snooze may help prevent this issue.