Where Are The Bachelor Couples Now?
The Bachelor Couples: Where Are They Now?
ADVERTISEMENT ( more slides)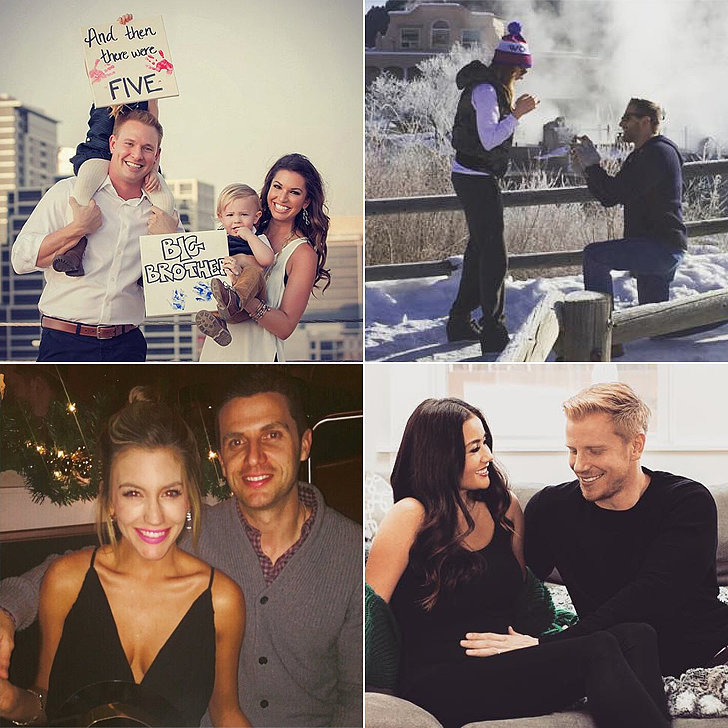 1
The Bachelor Couples: Where Are They Now?
No matter who The Bachelor Ben Higgins ends up with, we hope they stay together longer than some of the past seasons' contestants. The track record ain't great, unless you count Jason Mesnick and Molly Malaney (Molly was technically the runnerup), while Sean Lowe and Catherine Giudici — who tied the knot in a live TV wedding last year — are the only Bachelor couple to still be together.
This all has us reminiscing about those early seasons and wondering what the couples are up to now. Most importantly, who are they seeing and what are their relationship statuses? We all know the group of former contestants from the reality-TV dating show is an incestuous bunch, and it can be difficult to keep track of who's with whom. So we're breaking it down from the beginning to give you the scoop on where the last couples standing from each of the 19 seasons of The Bachelor are now. Keep reading to find out who recently announced a pregnancy and who just announced a holiday engagement! Will you accept this rose?