Ashley Wearing Minimal Makeup on The Bachelor
Why This 1 Bachelor Contestant's Minimal Makeup Is So Freakin' Important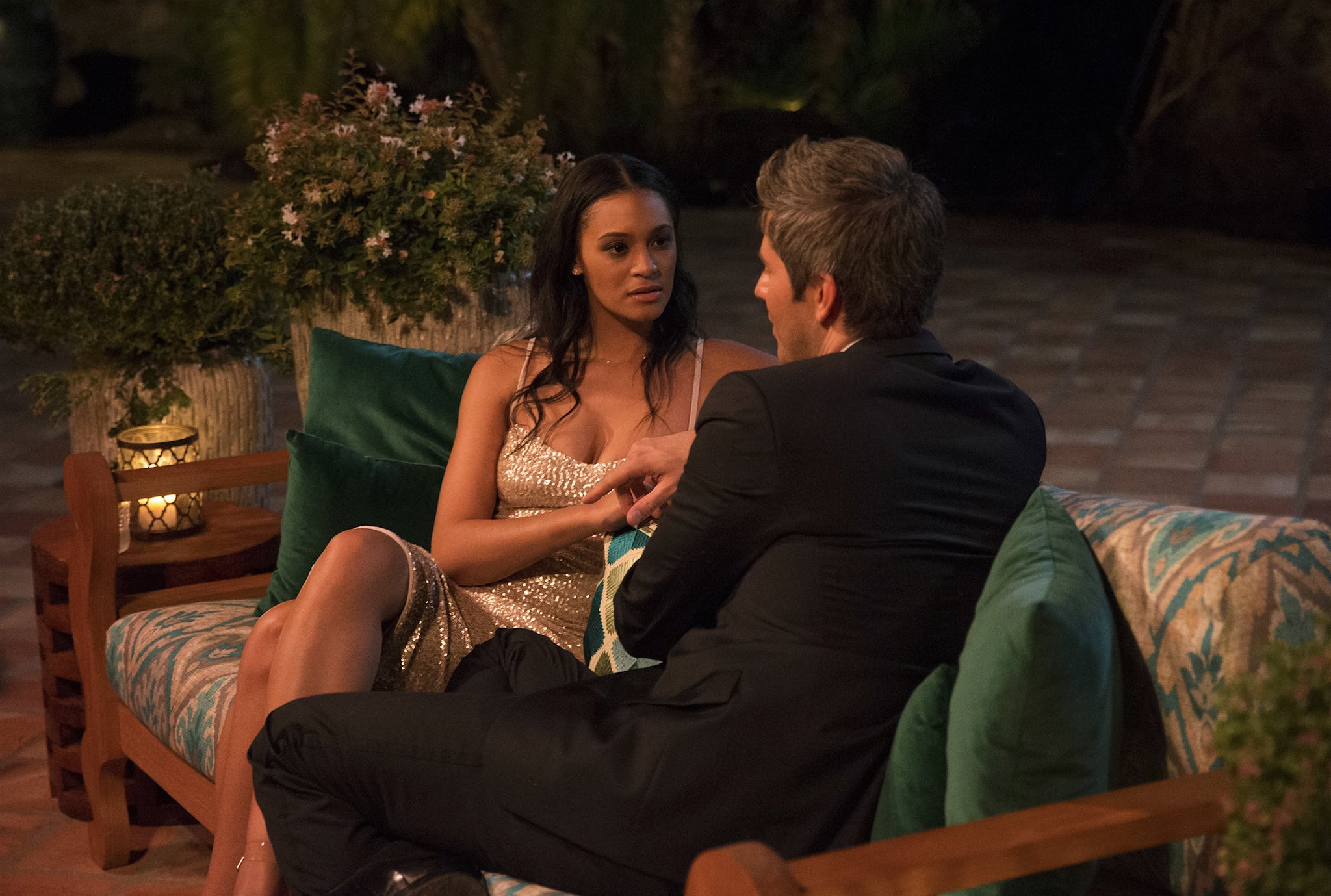 The Bachelor is my ultimate guilty pleasure. Every Monday night, I happily race home from work, pour myself a glass of Pinot Grigio, sit back, and soak in the wildly entertaining drama that unfolds before my eyes. The current season has introduced America to a handful of interesting ladies, including someone supposedly still scarred from a "traumatic" childhood bumper car experience and a gal who's passionate about taxidermy. But I've personally been rooting for Ashley Luebke, a contestant who's flown relatively under the radar since the Jan. 1 premiere.
A 25-year-old real estate agent from West Palm Beach, FL, Ashley captured my attention as soon as she stepped out of the limo to greet Arie Luyendyk Jr. in front of the Bachelor Mansion, and it wasn't just because of her sparkly dress. I immediately noticed how she was wearing minimal makeup, which nearly made me spit out my white wine with pure shock and simultaneous delight. Could it really be true? A Bachelor contestant who doesn't cake on the makeup for the cameras? I practically had to rub my eyes and pinch myself to believe it.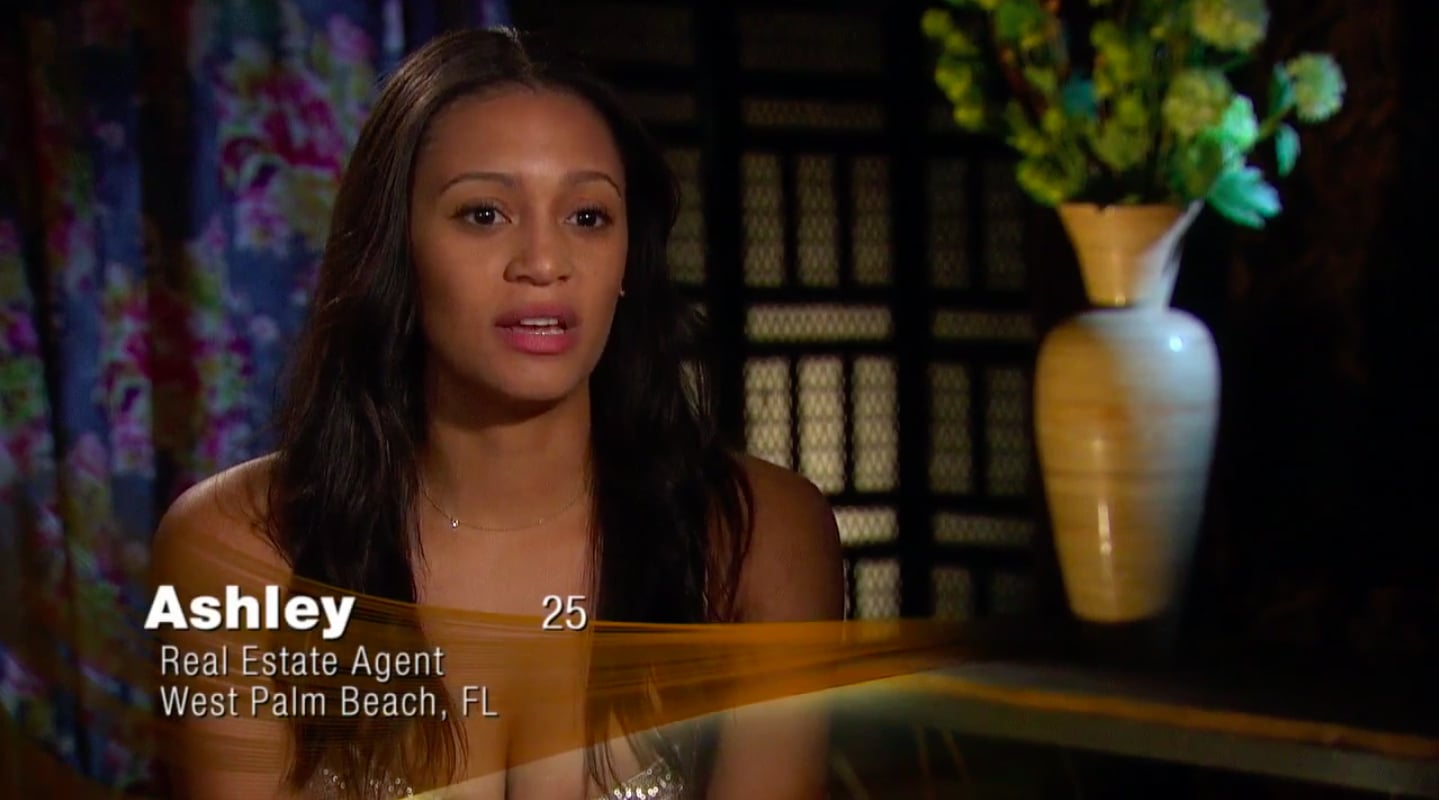 Throughout the first few episodes of the season, Ashley has stuck to the same laid-back makeup routine, which, from what I can tell, includes filled-in yet not too overdone eyebrows, mascara, a bit of light-brown eye shadow, and a subtle lip. At each rose ceremony, she proudly stands in the sea of false eyelashes, extremely contoured cheeks, and dramatic smoky eyes with her fresh-faced look, and gosh DAMN, am I here for it — along with a few other Bachelor Nation devotees who've taken a liking to Ashley's low-key beauty regimen.
Ashley looks so normal and the least caked up and I instantly like her 100x more #thebachelor

— Out of the Limo Pod (@OutoftheLimo) January 9, 2018
Can we all just give it up for Ashley who is seemingly wearing no makeup on this date right now. #thebachelor pic.twitter.com/NjC4cfZhcW

— Christine M (@itsChRgirl) January 16, 2018
I really like Ashley's low key no makeup look #TheBachelor

— K.O.T. (@kellyontime) January 9, 2018
Now, I'm no makeup shamer. If you prefer to live your best life with a three-toned mix of eye shadow, contoured face, and a statement-making lip every day, then by all means, you do you. But as someone who personally thinks that doing a cat eye sounds like some sick form of dextrous torture, I find it extremely refreshing to see a woman on national TV opting for such a subdued look when she's surrounded by women who have done the exact opposite. It's something worth commemorating — nay, full-on applauding — among the various staged dramatics of the reality show.
I find it extremely refreshing to see a woman on national TV opting for such a subdued look when she's surrounded by women who have done the exact opposite.
There's no denying that the Bachelor franchise sticks to a pretty cookie-cutter "look" when picking its female contestants. It did take until the Bachelorette's 13th season to welcome its first black leading lady, Rachel Lindsay, after all. But considering the fact that Arie's season includes both Ashley, who confidently sports natural makeup both in front of the cameras and on social media, and Bekah, the first contestant to have a pixie cut hairstyle, it may be a sign that ABC is slowly but surely shifting toward casting women with more diverse looks. Even if the pace is that of a lethargic snail, it's a start. Hey, maybe we'll see a badass chick with rainbow hair or someone with bouncy, natural locks in the show in the coming years. A girl can dream, right?