Oribe Highly Textured Hair Products Review
I Tried Oribe's New Collection For Textured Hair, and My Curls Are Officially Poppin'
As POPSUGAR editors, we independently select and write about stuff we love and think you'll like too. If you buy a product we have recommended, we may receive affiliate commission, which in turn supports our work.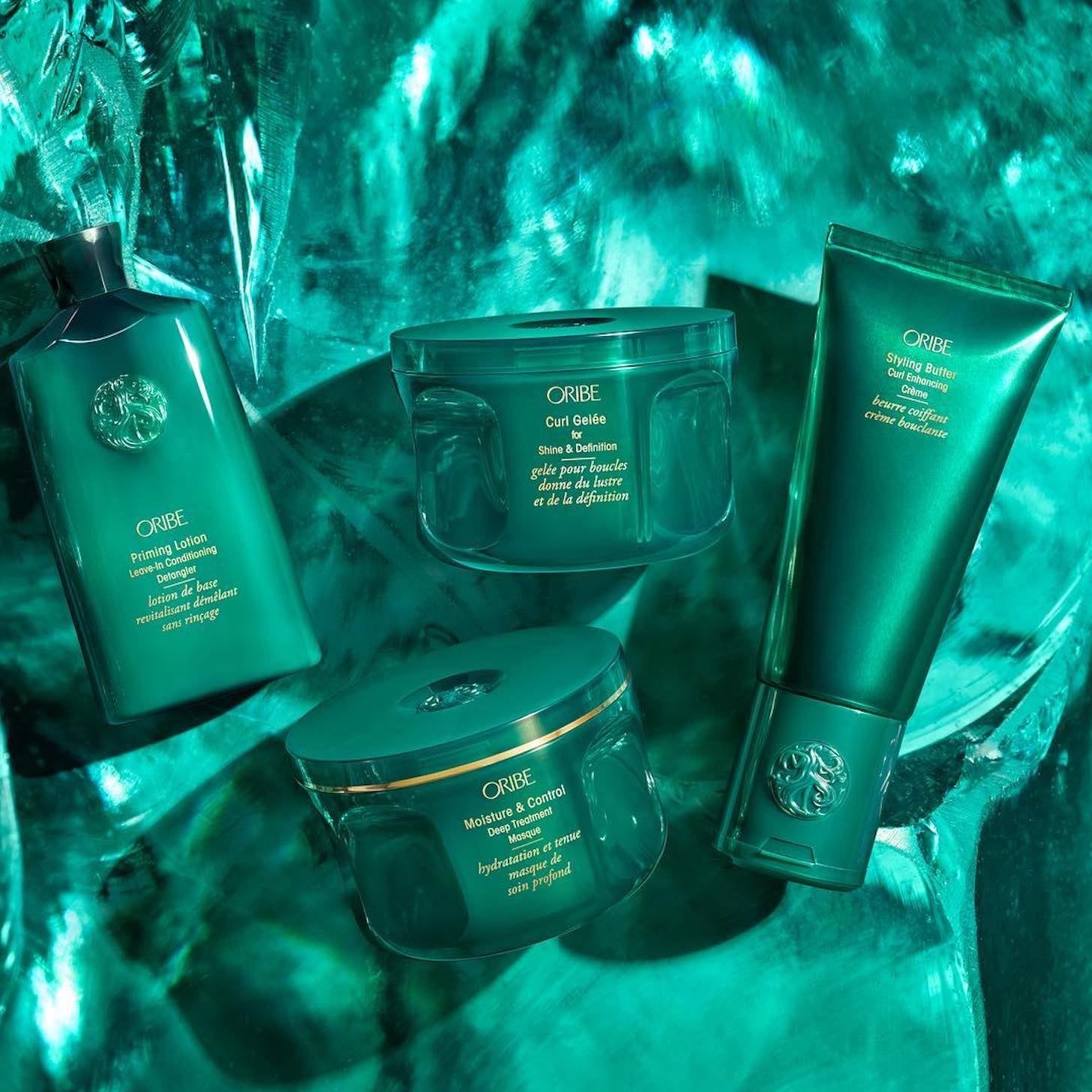 Image Source: Oribe
If you have naturally curly hair, you already know how hard it is to find a product that your curls like. My hairstylist and beauty editor friends have all given me the same advice when it comes to taking care of my hair: invest in quality products. For years, I've been on the quest to find great products for my curls, and because of that, I consider myself to be somewhat of a curly hair product expert.
Oribe just launched its new collection, Highly Textured Hair, for people with type three and four curl patterns, and the brand sent it over so I could test it out. I'm always skeptical about brands launching collections to be more "inclusive," but I was also excited because the few times I've used Oribe products, I was impressed with the results.
The first step of any wash-and-go routine is washing the hair with shampoo and conditioner. I don't always use shampoo because I want to retain as much moisture as possible, but I did this time to remove the other products in my hair. After that, I put the Moisture & Control Deep Treatment Masque ($63) on my hair for about 15 minutes, then rinsed it out. I really liked this deep conditioner because it felt less watery than others I've used, and I feel like my hair absorbed more of it.
After that, I separated my hair into four sections and applied the Priming Lotion Leave-In Conditioning Detangler ($38). I liked the detangler because it was lightweight but moisturizing, which my hair needs. It also wasn't super oily, which tends to weigh down my curls. I probably could've stopped there, but I decided to layer the Styling Butter Curl Enhancing Crème ($46) on top of the detangler.
I typically don't use gel because I don't want stiff curls, but I decided to give the Curl Gelée ($44) a shot. It's thicker than the leave-in, but it definitely won't weigh down your curls, either. I also put some on my roots because I always end up with a frizz halo, then I lightly applied it throughout the rest of my hair.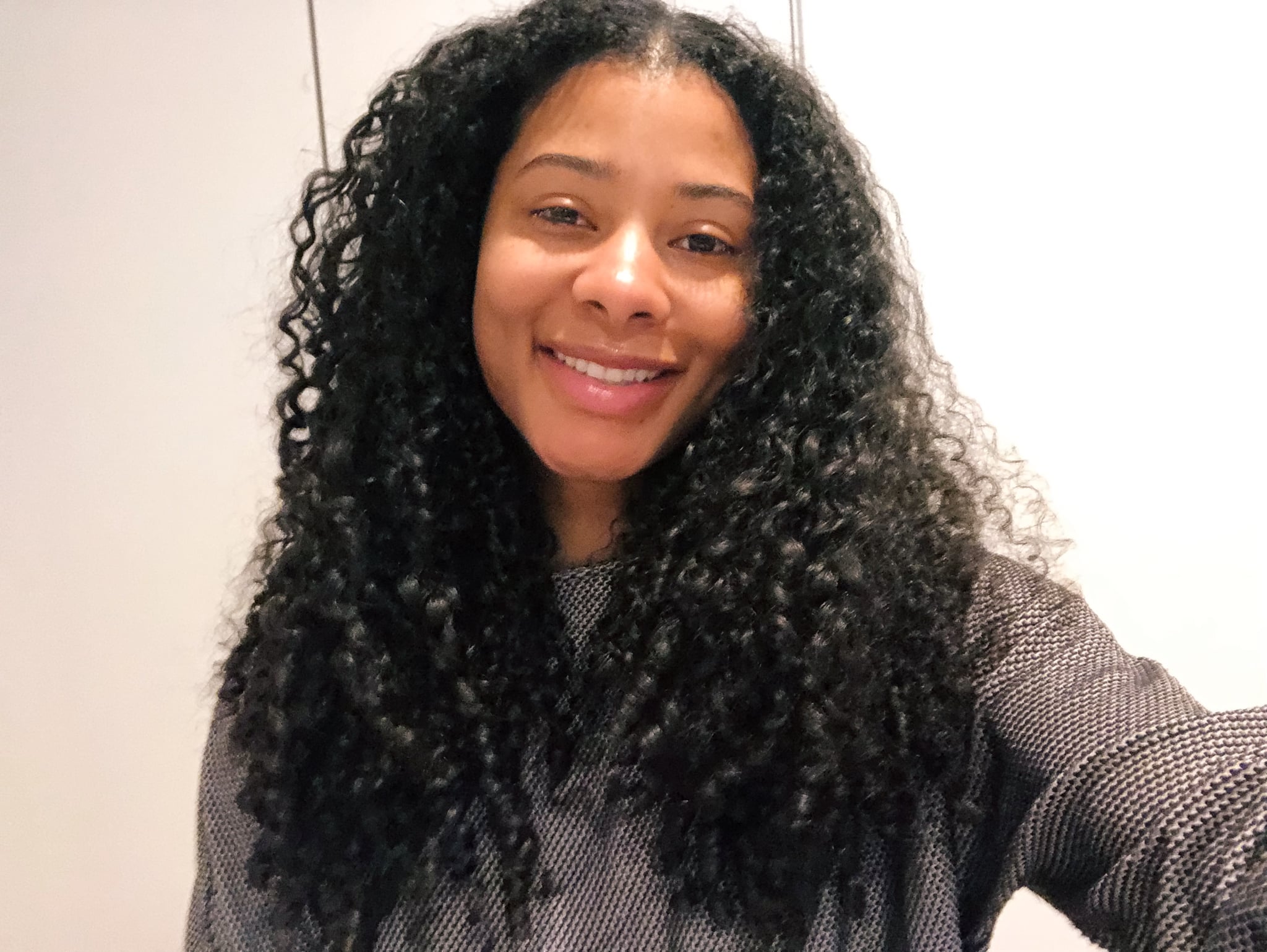 Image Source: Tamara Pridgett
Because my routine is super simple and I don't have patience, I like to let my hair air-dry for a few hours. Once my hair was completely dry, I noticed I had more curl definition than normal. I'm talking perfect ringlets and less frizz, and my hair wasn't crunchy from the gel. Because I'm overdue for a haircut, I've noticed that some of my curls are beginning to look dull. I definitely think the Oribe products made it less noticeable because of the moisture and volume the products provided.
To really put the product to the test, I took a yoga class in the evening. Afterward I did a curl check, and my curls still had volume, shine, and minimal frizz. I usually can't get away with second-day hair — it either ends up tangled or super dry — but I was able to get a second day out of this particular wash-and-go.
Overall, I'm really into this new collection. I'm going to continue to play around with the products and try to perfect my curly hair routine. Final verdict: the Highly Textured Hair collection has my curly hair stamp of approval.