As POPSUGAR editors, we independently select and write about stuff we love and think you'll like too. If you buy a product we have recommended, we may receive affiliate commission, which in turn supports our work.
Makeup looks may be heavily influenced by trends, but so are the new products that brands launch. Take the "blosses" trend for example. The new lip product combines a lip gloss with a balm for a hydrating and comfortable yet shiny lip. It's creation came to be after lip glosses and barely-there balms started trending again. Another example: foundation "balms."
Balm foundations are a new type of product in the face category that combine a cream foundation and tinted moisturizer. Almost immediately after hitting the scene, they've gotten a lot of attention, especially on social media. The KVD Good Apple Foundation Balm is one of the first, most notable examples of this. In 2021, after teasing the new foundation, it quickly went viral on TikTok — even Travis Barker tried it — and immediately sold out. Then you have the Jones Road Jones Road Beauty's What the Foundation, which went viral in May this year when it launched, but was the center of some controversial reviews due to people not quite understanding how it works.
What Are Foundation Balms?
So, what is a balm foundation, you ask? They typically come in a pot or a jar and are a cross between two popular products. It marries the silky consistency of a cream foundation with the lightweight coverage of a tinted moisturizer. "They can range from super minimal 'skin like' coverage, like the Jones Road Beauty Balm. to very full-coverage like the KVD Good Apple Foundation Balm," celebrity makeup artist Shadi Malek tells POPSUGAR. "Normally, foundation balms are made from oils or silicone."
They're ideal for those with dry skin types and offer an ultra-hydrating, dewy finish (though some brands have matte variations). Balm foundations are thick in consistency but depending on the one you get, can provide a thin veil of coverage on your skin for a super natural look. They help smooth and even out your complexion without giving you the look of heavy base makeup.
How Do You Apply Foundation Balm?
There are two recommended techniques for applying this type of product. "The best way to apply a foundation balm is by using your fingers or a flat brush," says Malek. "Apply a swipe of product onto each section of your face, and then take a flat-topped makeup brush and blend outwards. If you feel you have hyperpigmentation or blemishes, you can go over certain areas with a bit more product and it will blend seamlessly."
Ever since a few brands started expanding into this category, more and more have followed suit and launched their own foundation balms. To shop for the best foundation balms on the market, keep scrolling.
KVD Beauty Good Apple Skin-Perfecting Hydrating Foundation Balm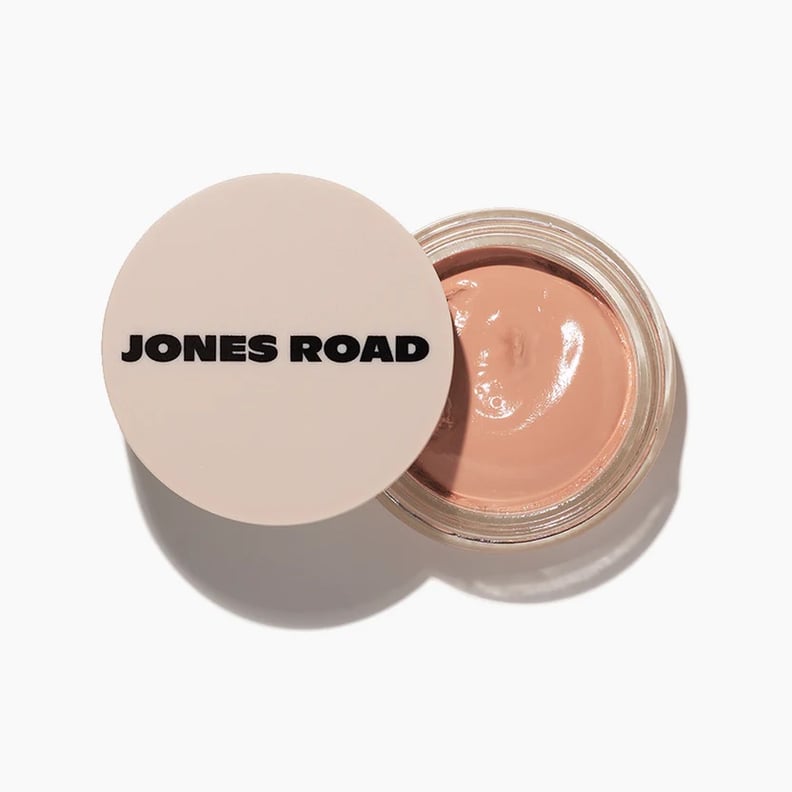 Jones Road Beauty What the Foundation
The Jones Road Beauty What the Foundation ($44) made waves the second it launched. The tinted balm comes in 12 shades and offers barely-there, super-hydrating coverage. It's your key to that fresh-faced glow you see all over Instagram.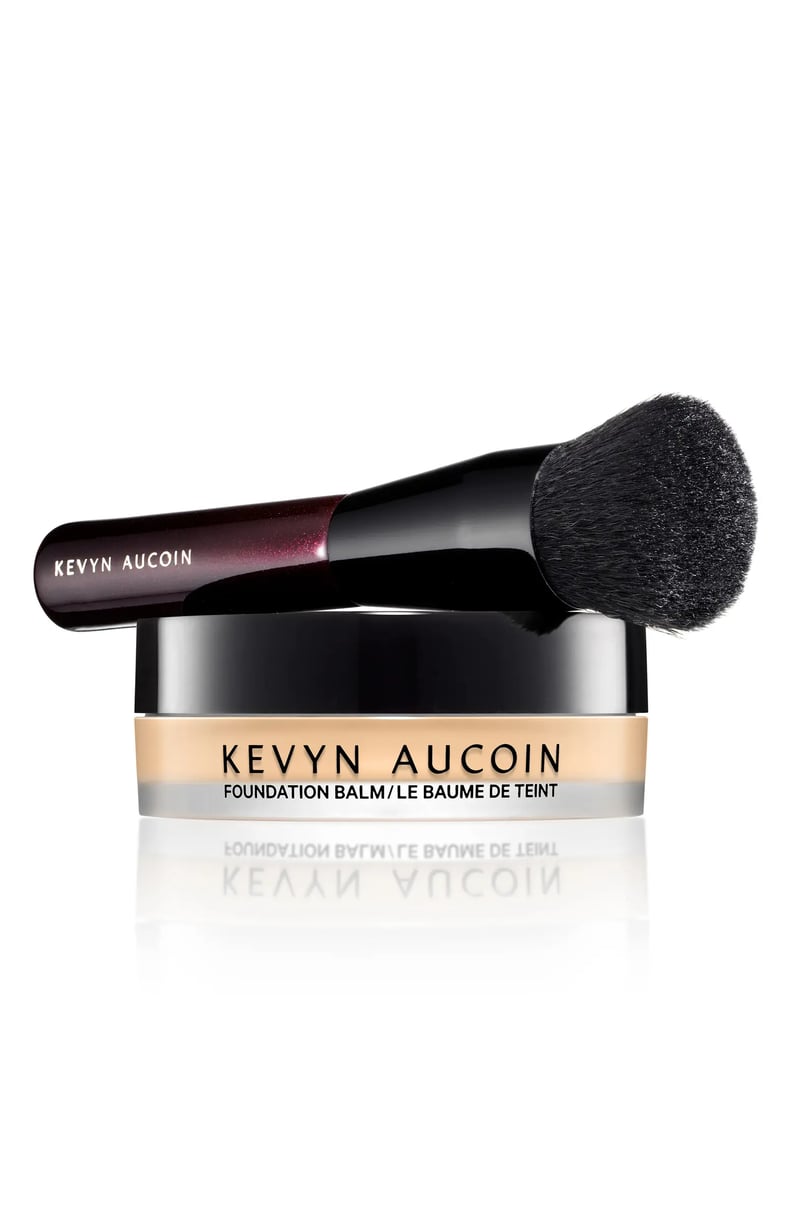 Kevyn Aucoin Beauty Foundation Balm
The Kevyn Aucoin Beauty Foundation Balm ($52) launched a few years ago as one of the first in its category. It comes in 20 shades and offers full coverage in a silky texture. It's not as hydrating as some of its counterparts, making it great if you have combo or oily skin.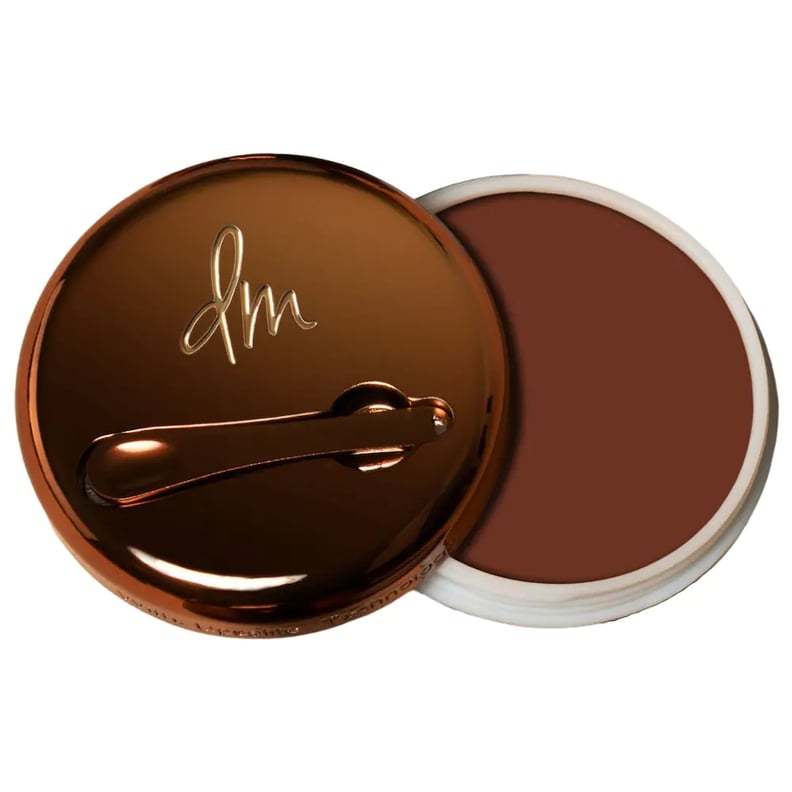 Danessa Myricks Beauty Yummy Skin Blurring Balm Powder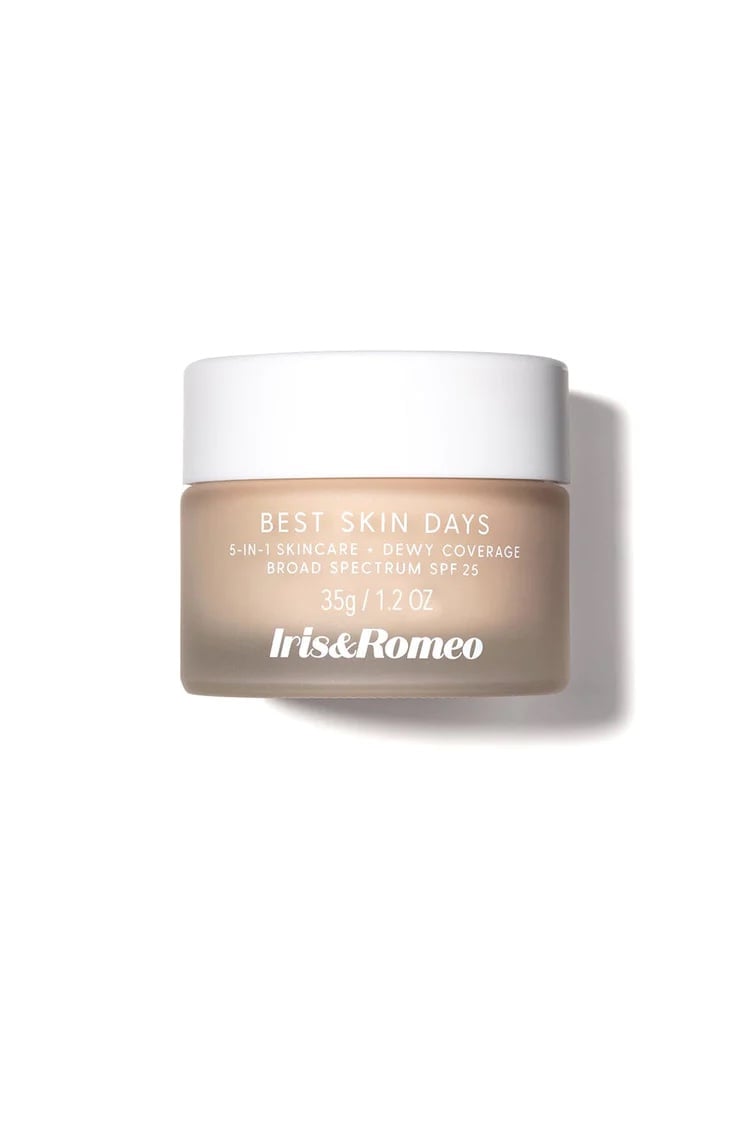 Iris & Romeo Best Skin Days SPF 25
The Iris & Romeo Best Skin Days SPF 25 ($42) is a five-in-one product that offers you coverage, hydration, and SPF protection. The formula perfects skin with its sheer, glowy tint and SPF 25 helps protect against UVA and UVB rays. It's available in 12 shades.