Black Hairstyles That Should Definitely Be on Your Mood Board
Some hairstyles are simply classics in the Black community. Black hairstyles with natural hair often came from seeing people in the community, which is why looks like french twists felt like they were pulled out for every graduation and wedding. That's also why there are so many braided hairstyle options to choose from, whether you need something to get you through a tropical vacation without having a meltdown about your hair or you just need something for everyday wear.
So it comes as no surprise then when we say there are a few Black hairstyles you simply must try — and in all probability, you most likely have already tried — as a member of the community. Thanks to the return of retro beauty trends, plenty of popular 2000s hairstyles seen on some of our favorite celebrities (hello, Nia Long's pixie cut) have also made a comeback, and other staples, like box braids, have gotten modern updates (see: knotless box braids). While one of the perks of having hair that defies gravity — and can be styled however you see fit — is that you can achieve a plethora of looks, the options for cute Black hairstyles can feel a bit overwhelming at times.
If you want to flex your hair's versatility but don't know which style to start with, or you're wanting to learn some popular Black hairstyle names, we've got you covered. Ahead, get some inspiration for all of the hairstyles every Black person needs to try at least once.
Black Hairstyles: Knotless Braids
Knotless braids are a Black hairstyle that is often touted as a more pain-free alternative to the traditional box braid. This is because they cause less tension on both your scalp and your edges. If you're still sleeping propped up against your headboard after getting your hair braided, this is one of the Black hairstyle ideas you should try ASAP.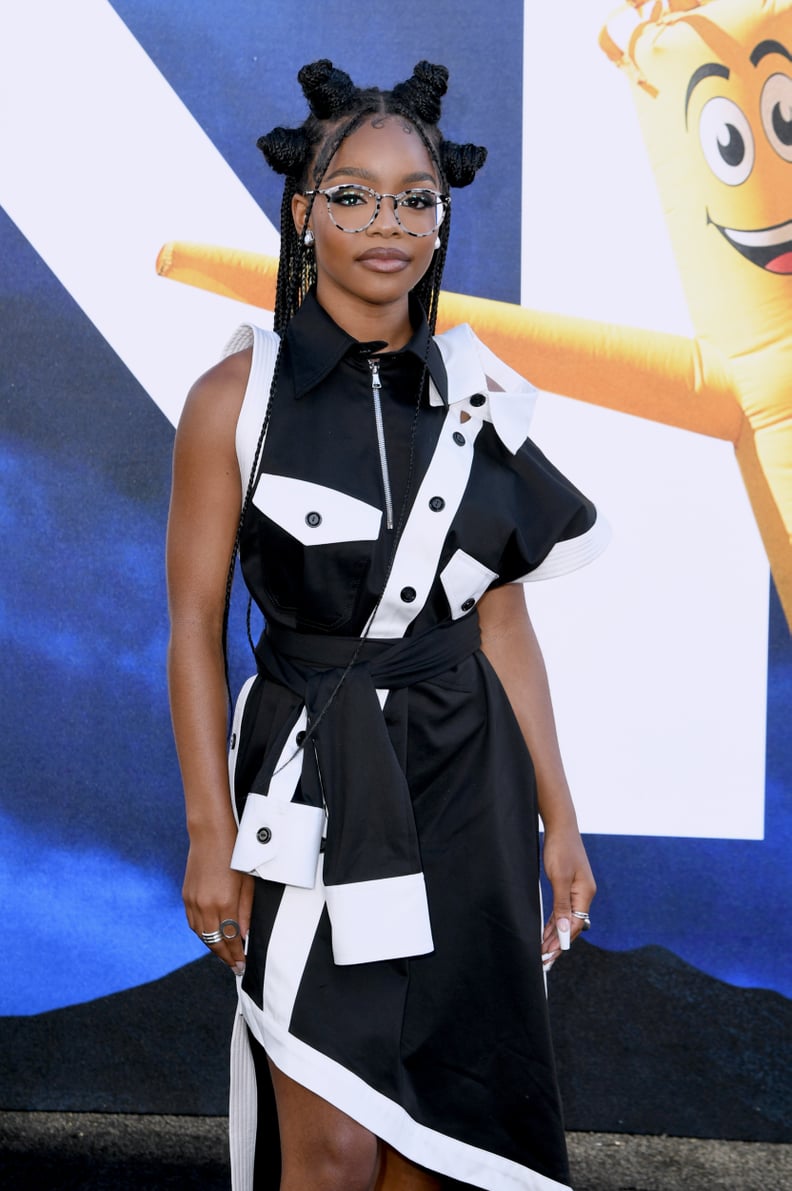 Black Hairstyles: Bantu Knots
Bantu knots are a show-stopping Black hairstyle that's perfect for year-round wear. The look is multifunctional, as not only can it double as a foolproof way to give yourself heatless curls, but you can also wear it in an edgy, low-manipulation protective style. If you're looking for different ways to style Black hairstyles with braids, Bantu knots also work on virtually any hair length.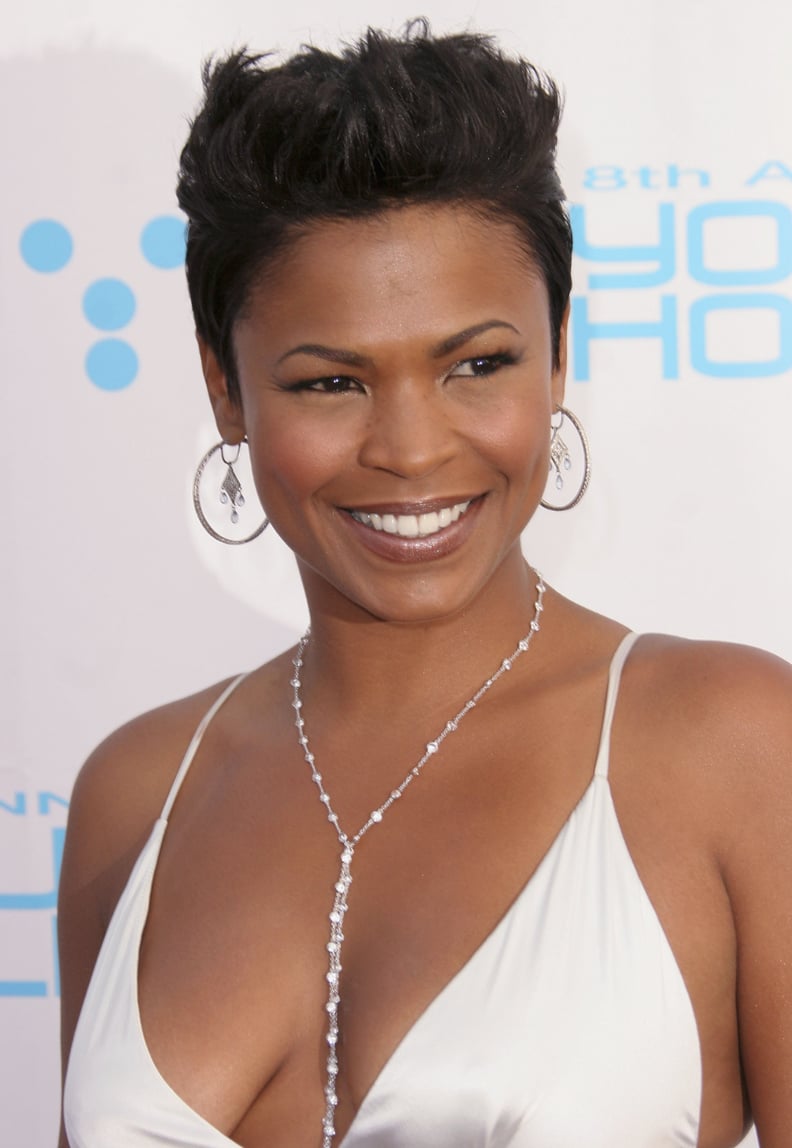 Black Hairstyles: Pixie Cut
If you have shorter hair or are looking for Black hairstyles with bangs, why not give a pixie cut a try? The cut is typically no more than three inches in length and shorter at the back and sides of the head but longer in the front. Coupled with the post-big-chop blond hair color that we seem to pull off so effortlessly? An iconic Black hairstyle idea if we ever did see one.
Black Hairstyles: Buzz Cut
It would be a crime if you didn't at least consider a buzz cut when looking for Black hairstyle inspiration for short hair. Celebrities like Saweetie and Doja Cat have recently tried the look on for size, with the former even taking it a step further and playing with different hair colors to accentuate the bold style. The style is also a great Black hairstyle idea if you're transitioning after a big chop.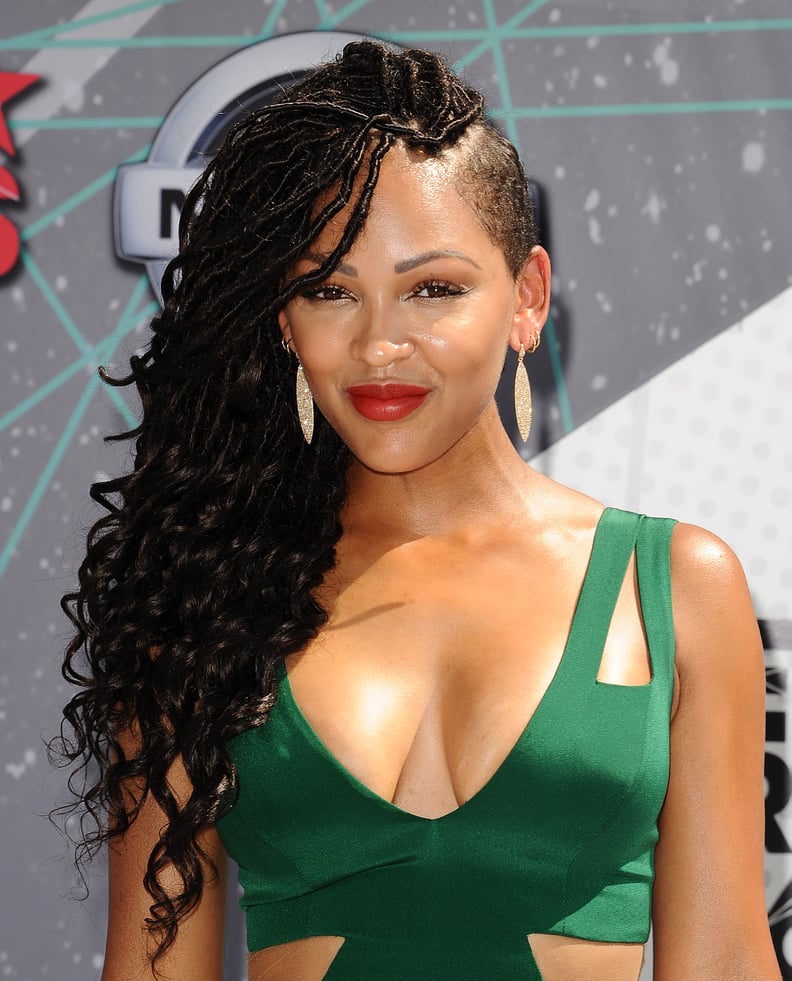 Black Hairstyles: Goddess Locs
Faux locs are already a gorgeous, protective Black hairstyle, but a new idea was born when they got a bohemian spin in 2018. That's when trichologist Dr. Kari Williams collaborated with Meagan Good to introduce what's now known as "goddess locs." The style features wavy or curled pieces of hair throughout and at the ends of the style, giving it an intentionally undone feel.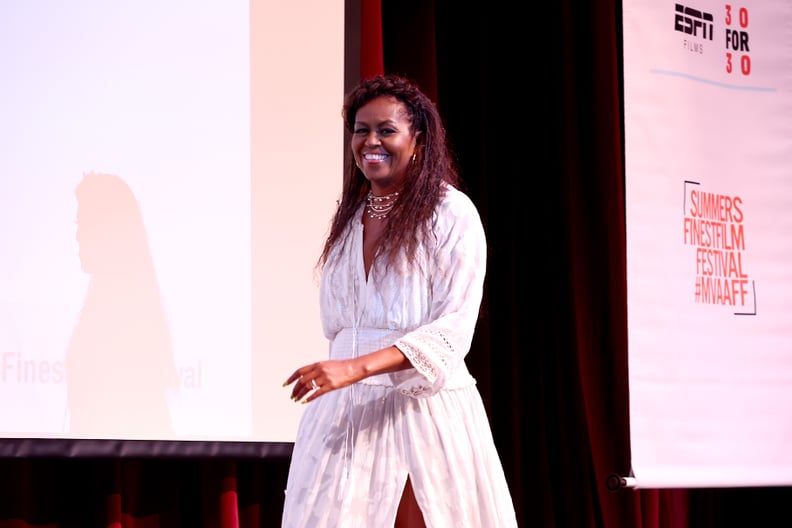 Black Hairstyles: Goddess Braids
Goddess braids are another Black hairstyle idea that is the epitome of relaxed summer hair. Recently seen on Michelle Obama, the style features typical box or goddess braids with the signature wavy ends seen in faux-locs hairstyles. If you need Black hairstyles with braids, goddess braids are low-maintenance and only look better with time. A win-win.