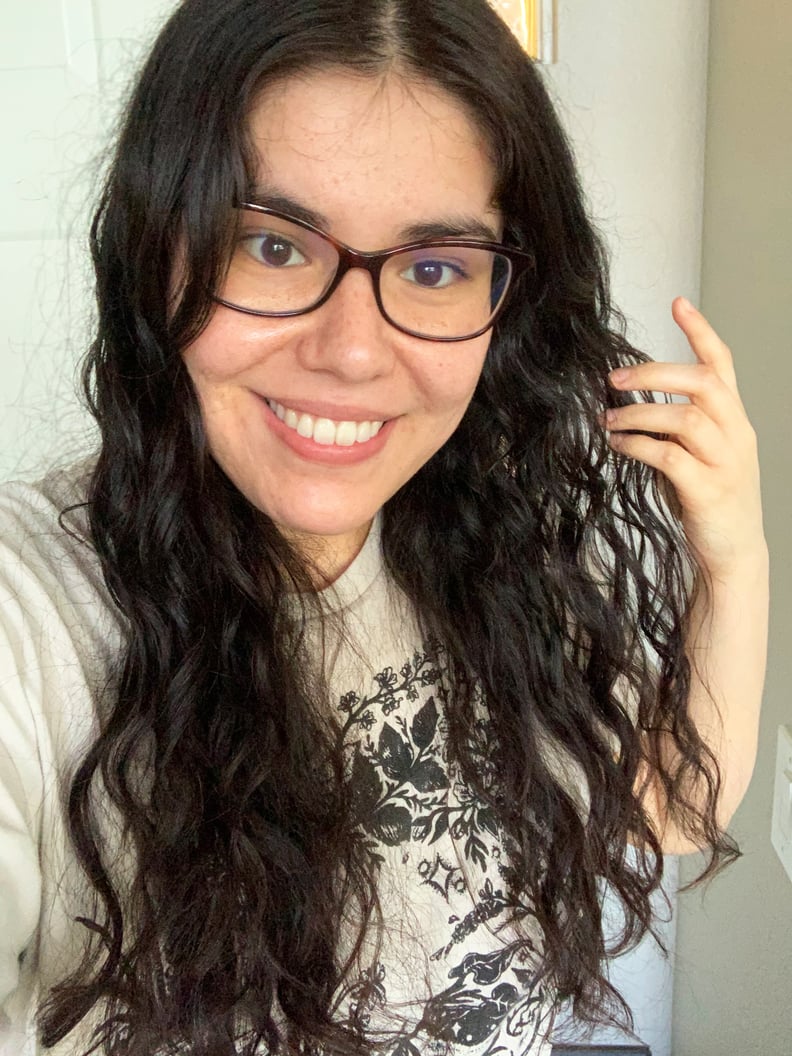 POPSUGAR Photography | Chanel Vargas
POPSUGAR Photography | Chanel Vargas
As POPSUGAR editors, we independently select and write about stuff we love and think you'll like too. If you buy a product we have recommended, we may receive affiliate commission, which in turn supports our work.
My hair is so uncooperative somedays, I swear it has a vendetta against me. Of course, my hair-care regimen isn't exactly the most conducive for dealing with frizz and waves — and by that I mean I frequently commit the crime of running a paddle brush through it and calling it a day. About 20 minutes into a TikTok rabbit hole, I discovered the Denman hairbrush, aka the tool people swear would make me love my hair again.
Created to define waves and curls, the D3 Original Styler 7 Row Brush looked exactly like something my hair needed. So I quickly added it to my cart and set out to give it a try for myself.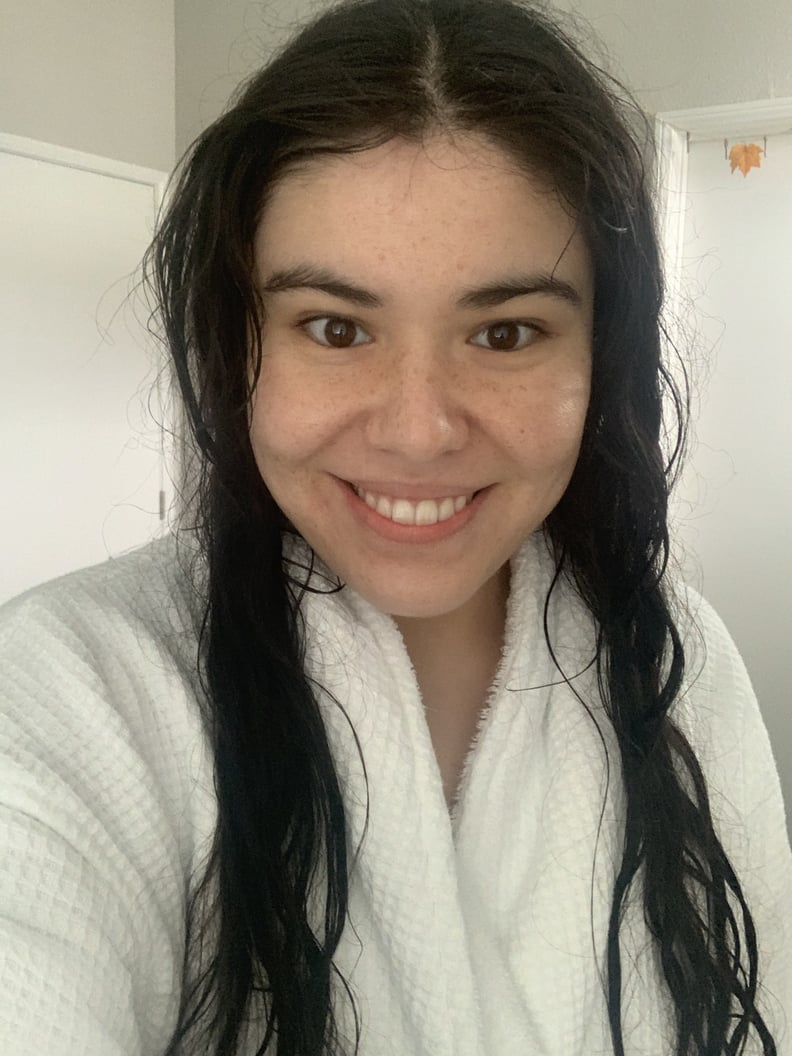 Step 1: Start With Wet Hair, and Work In Moisturizer
Per the hundreds of TikTok tutorial instructions, I started with wet, clean hair and applied my hair treatment of choice. In this case, I used Ouai's Thick Hair Treatment Masque ($38). Once I'd distributed the product all over with my fingers, it was time to dive in with the brush.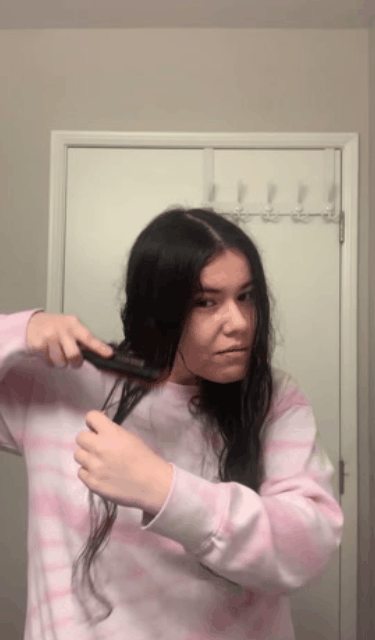 Step 2: Brush Out Your Hair to Distribute the Product
After separating my hair into small sections, I used the D3 Original Styler 7 Row Brush ($20) to comb my hair from both the topside and underside. Different styling techniques suggest wrapping your hair around the handle of the brush to form tight coils and even curling your hair around the brush itself for looser coils. So it's best to play around and see what works best for your hair type.
A quick TikTok search will let you know that the hot-pink section of the Denman Brush can be pulled off the handle, allowing you to remove individuals rows of teeth to create wider texture clumps for drying. My hair is pretty thin, so I went in with all the rows intact. Once my hair was fully brushed, I used my hands to gently clump it. Once my hair was fully dried, my waves verged on curls, and it was like an automatic good hair day.
Will I be trying it again? Absolutely. With so many cool curling tricks and possibilities, this brush is definitely going to become a part of my normal hair-care routine. But dealing with frizz? That's a different story. Check out some of the best Denman brush TikTok tutorials here.