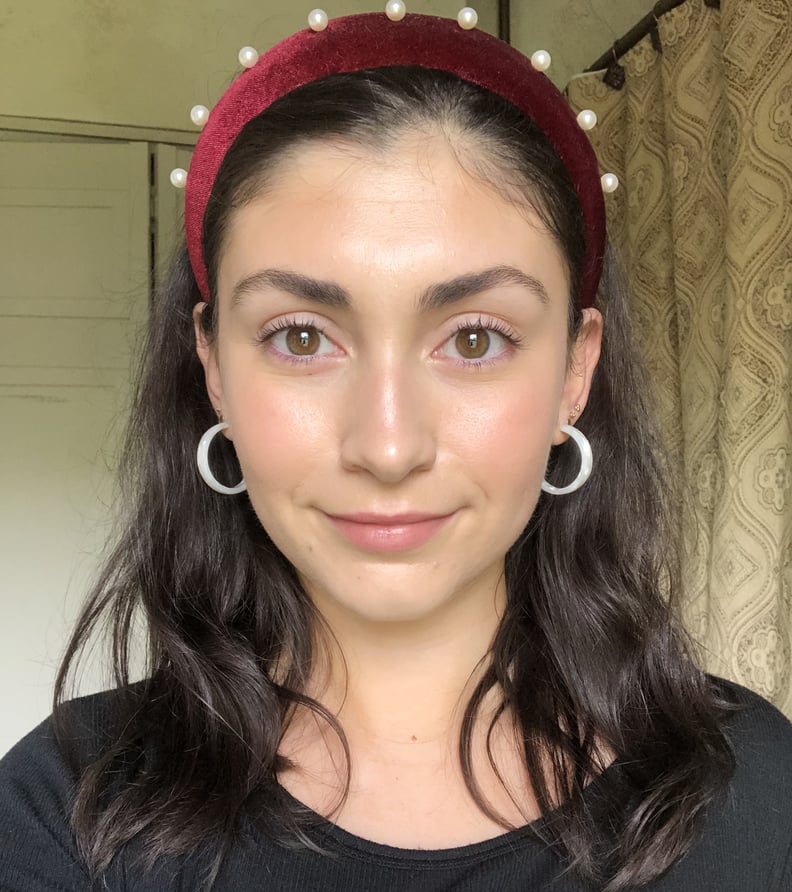 POPSUGAR Photography | Jessica Harrington
POPSUGAR Photography | Jessica Harrington
As POPSUGAR editors, we independently select and write about stuff we love and think you'll like too. If you buy a product we have recommended, we may receive affiliate commission, which in turn supports our work.
Heat styling my hair isn't my number-one beauty priority — in fact, I usually don't reach for the curling iron unless it's a special occasion or I'm having a really bad hair day. But that's not to say that I'm a master at air-drying my hair, either.
I have very fine hair that tends to dry somewhere between wavy and straight, but it really depends on the day. Even when my hair does dry into effortless waves, that can change the second I go to sleep and lay on it wrong. So, I decided to use this time at home as any beauty editor would: to try a seven day air-drying experiment. For a week, I let my hair do its thing without the help of a curling rod, but that wasn't the hard part — avoiding putting my hair up in a ponytail or messy bun was. (A quick updo is usually my way to mask an unruly hair day.)
I didn't go into this experiment without a little prep work. I stocked up on top-rated air-drying hair-care products and made sure I had a few headbands on hand.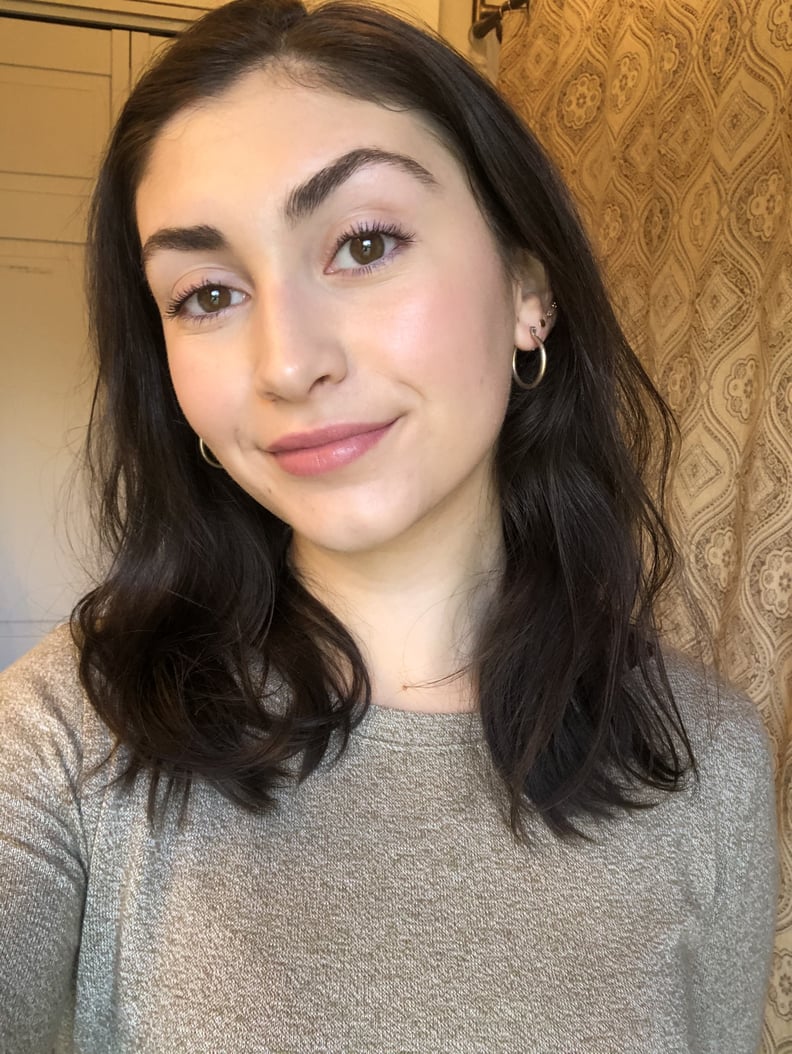 Day 1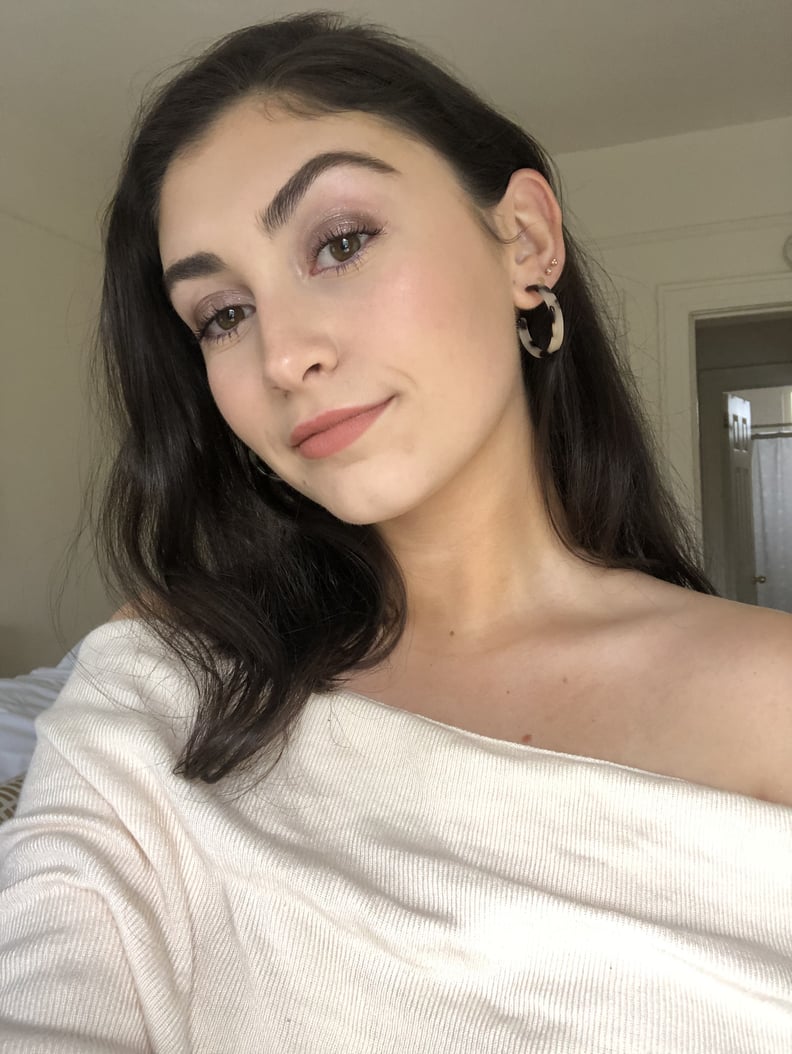 Day 2
My second day hair using that new shower routine still looked good, but some of the waves did fall out. (Even with sleeping with my hair in a low, loose ponytail.) This left me with much looser texture towards the bottom of my hair. I got dressed up for a virtual meeting this day and while I usually would have curled my hair to make the result a little more polished, I embraced the look for the experiment.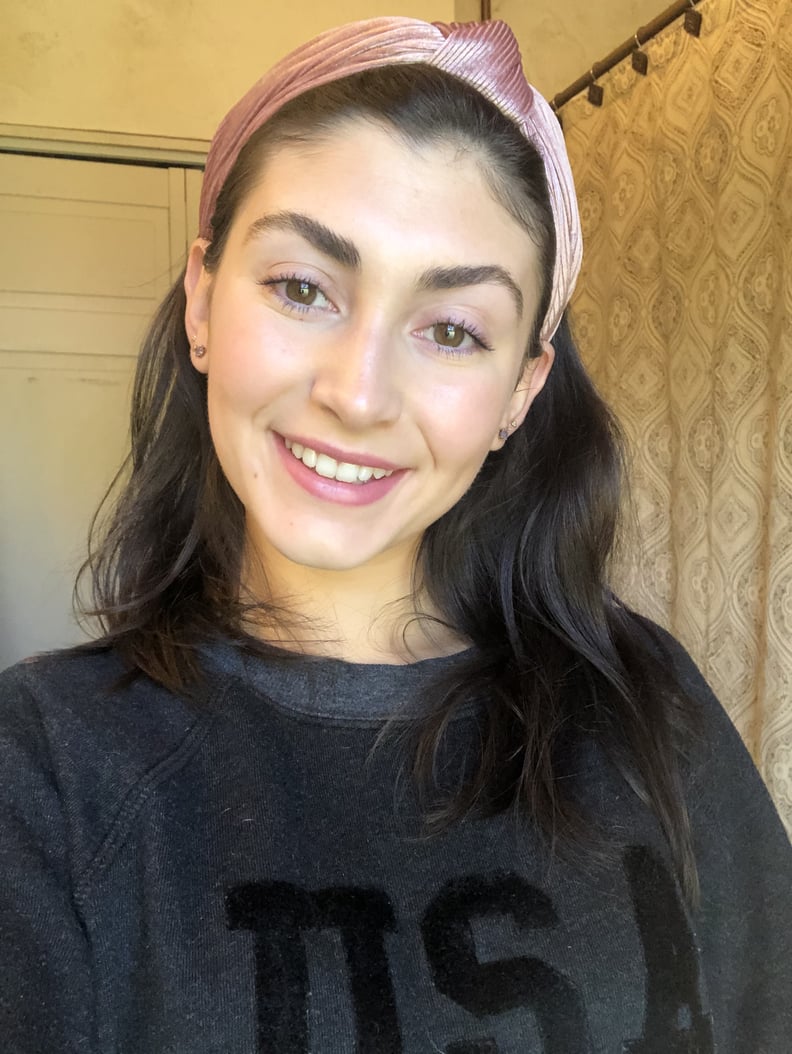 Day 3
A morning cardio workout on day three forced me to wash my hair again sooner than I would have liked. I did the same new post-shower hair routine which gave me nice texture at the ends but I didn't love how the top dried by my roots. I had a few casual meetings this day so I went with my trusty favorite knotted headband to pull my hair back. You can get the look with the Sincerely Jules by Scünci Turban Headband ($10) or the Anthropologie Lauren Knotted Headband ($18).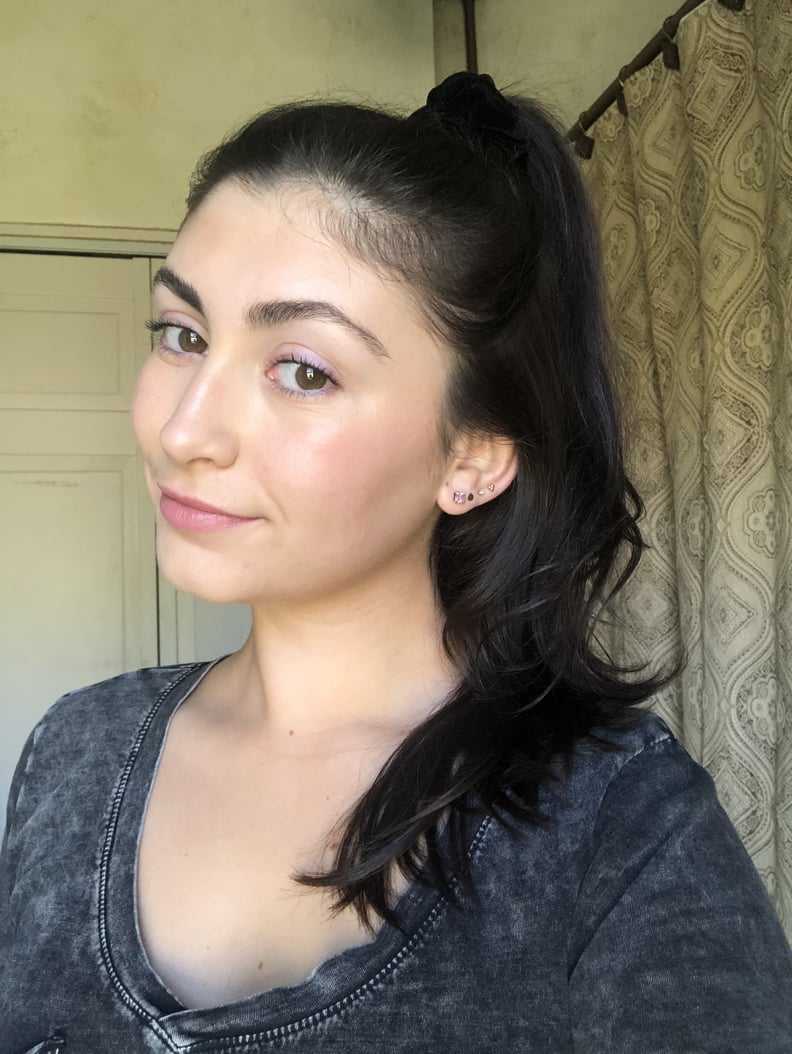 Day 4
My day four hair needed some help. If I weren't doing the experiment, I would have thrown my hair into a high ponytail with one of my Slip Scrunchies ($39) and called it a day. Alas. Instead of a full updo, I opted for a half-up-half-down look. (That's not cheating, right?) To add some body to my hair, I sprayed the Oribe Dry Texturizing Spray ($23) at the ends and roots of my hair. It's one of my holy grail products for texture.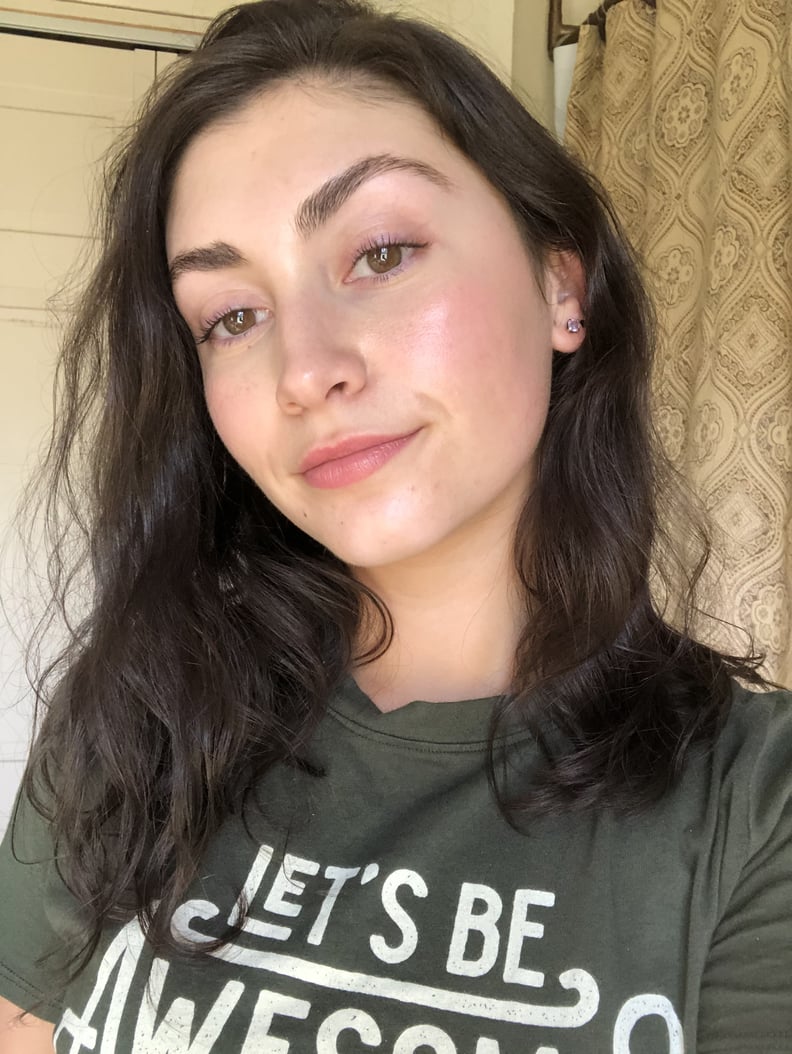 Day 5
It was time to wash my hair again and the humidity outside on this beautiful 78-degree day made my hair air-dry a lot wavier (and frizzer) than before. I didn't have any meetings to call into so I went with it. Prior to this hair experiment I probably would have deemed this a "bad hair day." The only product I added to my hair was the Living Proof No Frizz Instant De-Frizzer ($29) to help calm the halo of frizz around my roots.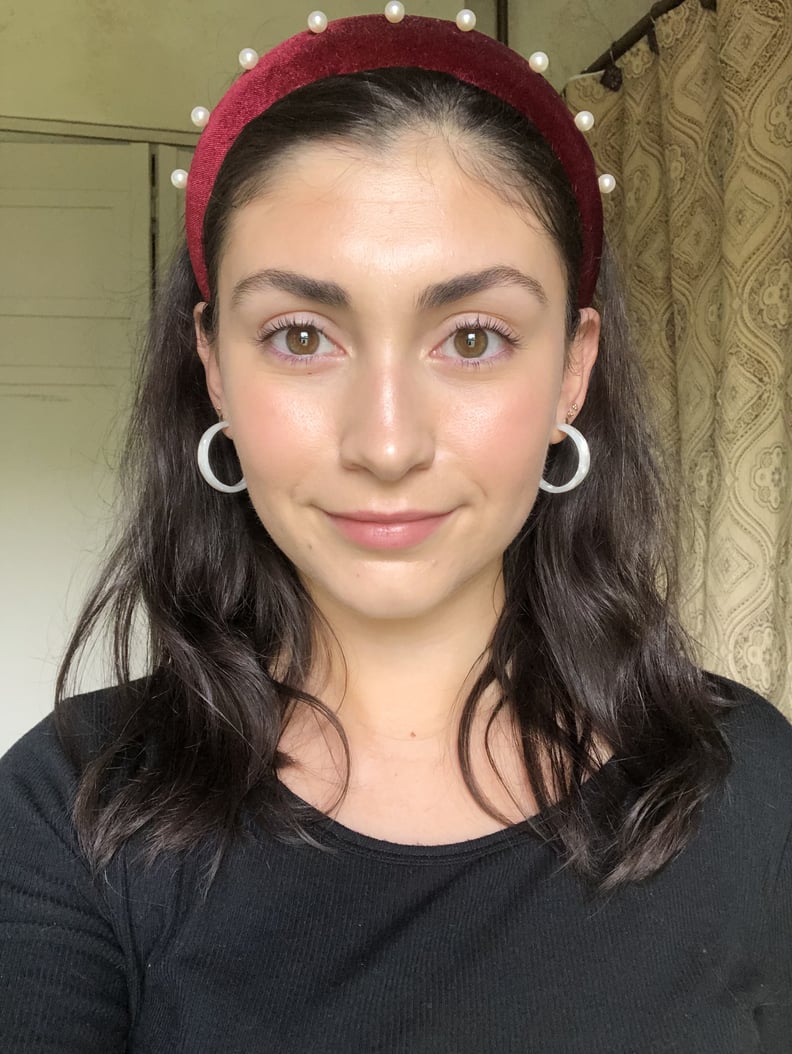 Day 6
Day six was another headband day, clearly. The some of the frizz from the day before went away, but not completely. I had a lot of meetings so I wanted to look more put together which called for one of my fancier headbands. To enhance the waves at the bottom of my hair I scrunched more of the Sun Catcher Leave-In Condition into my dry hair before topping it off with a headband like the Shashi Royale Headband ($29).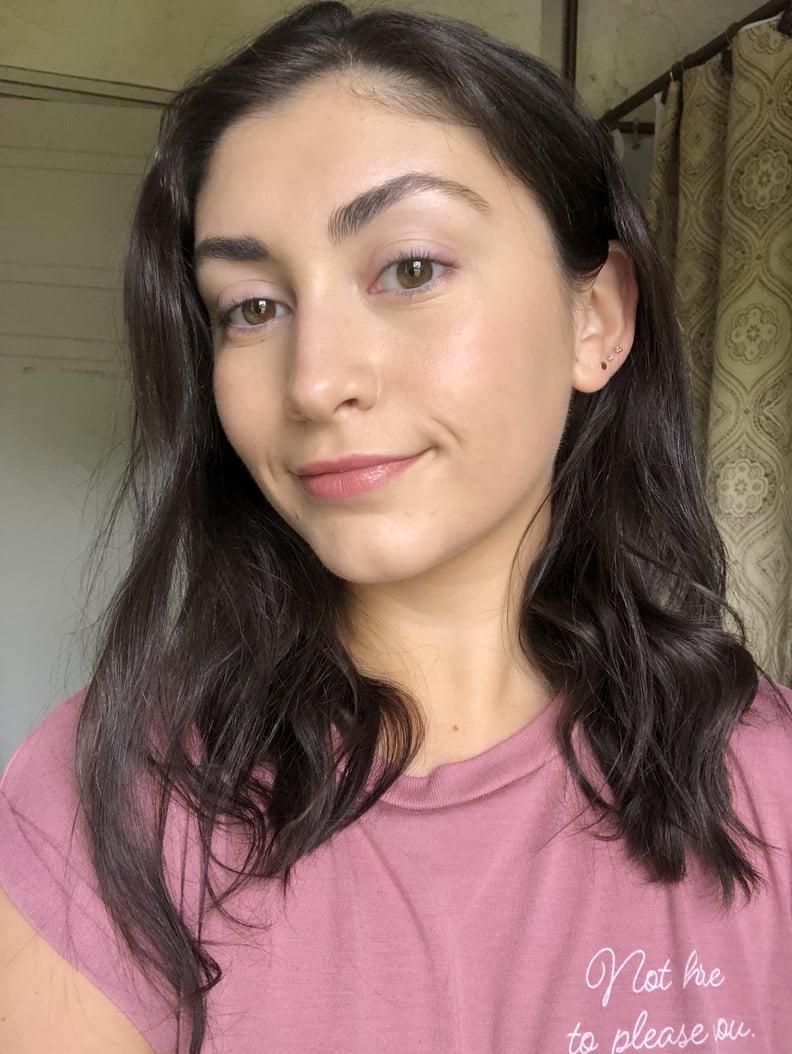 Day 7
It's finally here — the last day of my heat-free challenge. The night before I washed my hair and was afraid of how it would look if I went to sleep on it wet so I put it in a loose braid. I was hoping for results that would look similar to one of Justine Marjan's heatless wave tutorials but I didn't quite hit the mark. What I woke up with wasn't terrible, but it definitely wasn't loose, clean curls either — more like very beachy waves.
Don't get me wrong, I'm not running back to my curling iron immediately, but I also can't say that I'm completely over the heat styling habit either. It's nice to have the option when my air-drying results come out a little amiss.