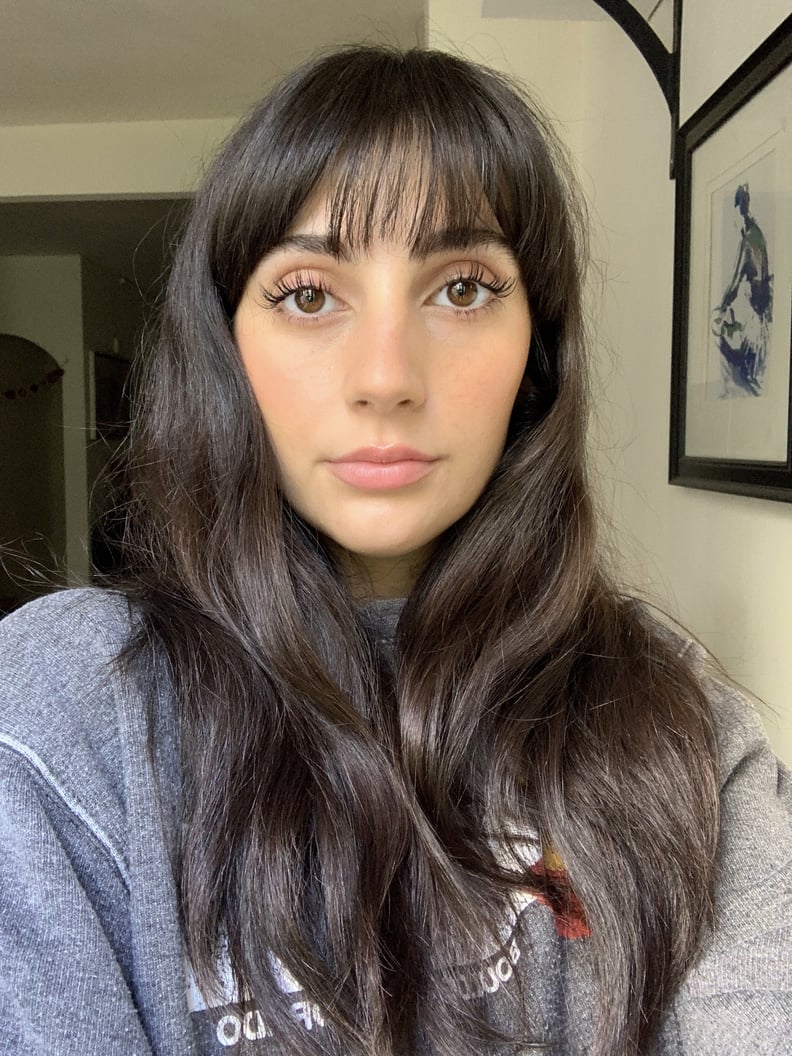 POPSUGAR Photography | Samantha Sasso
POPSUGAR Photography | Samantha Sasso
As POPSUGAR editors, we independently select and write about stuff we love and think you'll like too. If you buy a product we have recommended, we may receive affiliate commission, which in turn supports our work.
I, like many eternally online people, have learned a lot from blind-item websites and blogs, but few have been as pervasive in the last year as Deux Moi. The Instagram account shares anonymous tips about your favorite A-, B-, and C-listers — think, this big Netflix star was spotted grabbing happy-hour drinks with that middle-aged actor who may or may not have fathered the baby of his former costar. Deux Moi isn't only the place where I've learned the latest, sometimes messy Hollywood gossip; it's also where I've discovered my new favorite hair product: LolaVie Glossing Detangler ($25).
A couple of months ago, Deux Moi dropped a hint from an anonymous follower that a celebrity who hit their big break in the '90s would be launching a beauty brand soon. This wasn't shocking; celebrity beauty brands have always been a thing, but the industry is booming big thanks to stars like Rihanna, Selena Gomez, Halsey, and Ariana Grande. When the news officially hit beauty-editor inboxes on Sept. 1, not many people were in awe of the fact that, yes, former Friends star Jennifer Aniston was launching a hair brand called LolaVie. I love Aniston, and a lot of people do call her hair iconic, but I wasn't buying into the LolaVie hype I presumed would soon hit hard. Then, another tip about the brand surfaced on Deux Moi — and I listened.
Not long after the official launch, a Deux Moi follower messaged the account asking about LolaVie — was it as good as they heard through the grapevine, or was it a celebrity dud? Within a day, a flood of other followers wrote in, too, confirming LolaVie and its one product — a do-it-all styling spray — was nothing short of amazing. So I had to try it.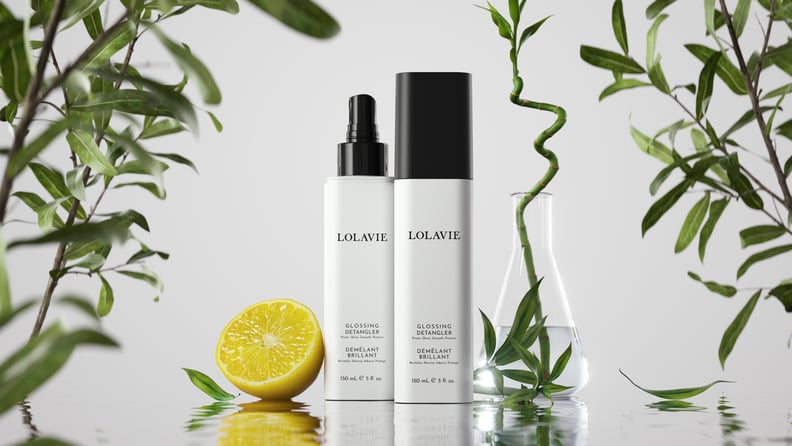 I've owned a lot of sprays similar to the LolaVie Glossing Detangler, but few have been able to make my hair — in all its forms — look so healthy. According to the brand's website, it's a multitasking, lightweight spray that helps detangle, prime, enhance shine, smooth, and protect. It prides itself on using 99 percent naturally derived ingredients and a formula that's free of sulfates and silicones and vegan. But these details are all over the beauty industry; in fact, many of the hair products I already use share the same characteristics. The main difference is that I have to cocktail all of those other hair products with more leave-ins and styling creams. While there's nothing wrong with using more than one product (most people do), I love the ease and low maintenance of the Glossing Detangler and that I can use it entirely alone.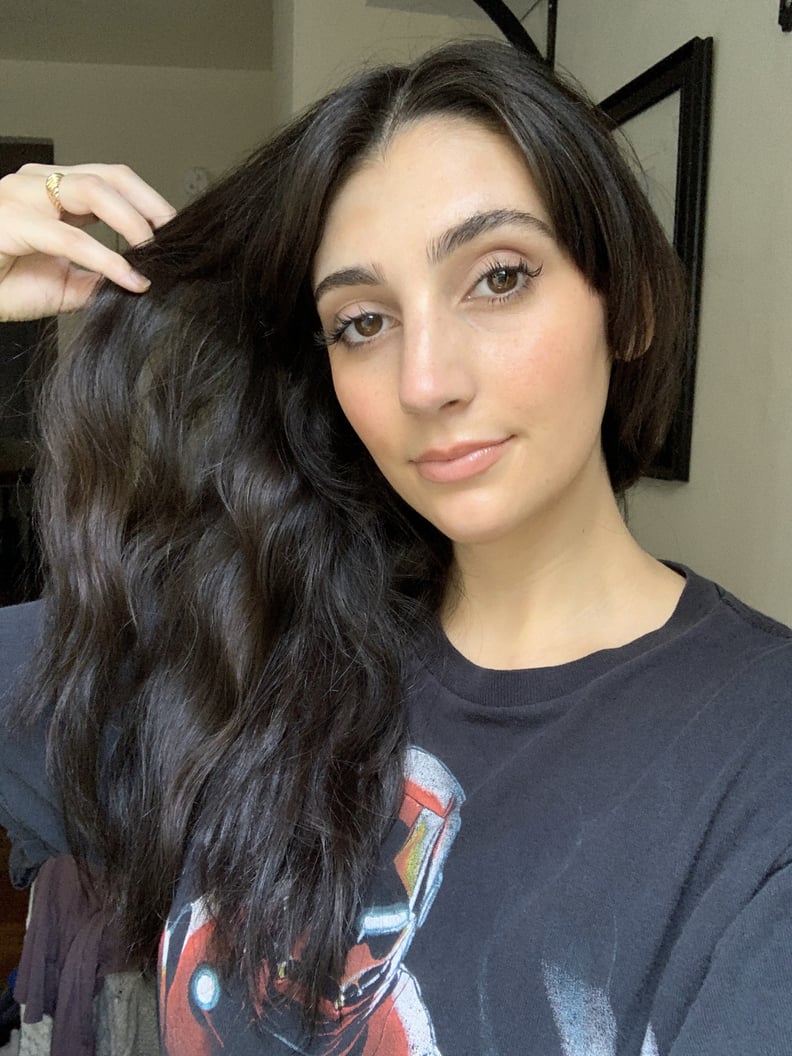 My hair routine usually consists of washing and conditioning before bed — a habit I know isn't great, but I use a silk pillowcase, so I deserve some bonus points. Usually, I need about three styling products to prep my hair, but I wanted to test LolaVie on its own without any other products to gauge its results. After my first use, LolaVie seemed to retain a lot of the shine I usually lose while I sleep. It also brought out the natural waves I rarely have a chance to appreciate. My hair type is somewhere between not-pin-straight and not-curly, but the texture can be temperamental or disappear after a few days. But with LolaVie, it stuck around until my next wash about four or five days later. The next time I used the Glossing Detangler, I wanted to heat-style my hair — it's now been another five days, and my hair still looks shiny as hell.
Although I do believe there are a lot of impressive brands out there competing with LolaVie's ingredients, I have to acknowledge that Aniston's formula utilizes a list of hair-care powerhouses, like chia seed, an ingredient that's long been proven to help strengthen hair but is rarely featured in mainstream products. It also uses lemon extract to improve shine, vegetable ceramides to protect hair from damage, and bamboo essence to help improve moisture retention, so hair looks and feels soft for longer.
Is it the most innovative hair product on the market? Probably not. But does it make my nighttime hair routine a whole lot better? Definitely. Deux Moi followers may not be right about a lot of things — I'm still waiting on confirmation about that supposed shocking A-list divorce — but they got everything right about LolaVie.
Rating:
★★★★★