I Never Knew Dewy Skin Before Hailey Bieber's Rhode Peptide Glazing Fluid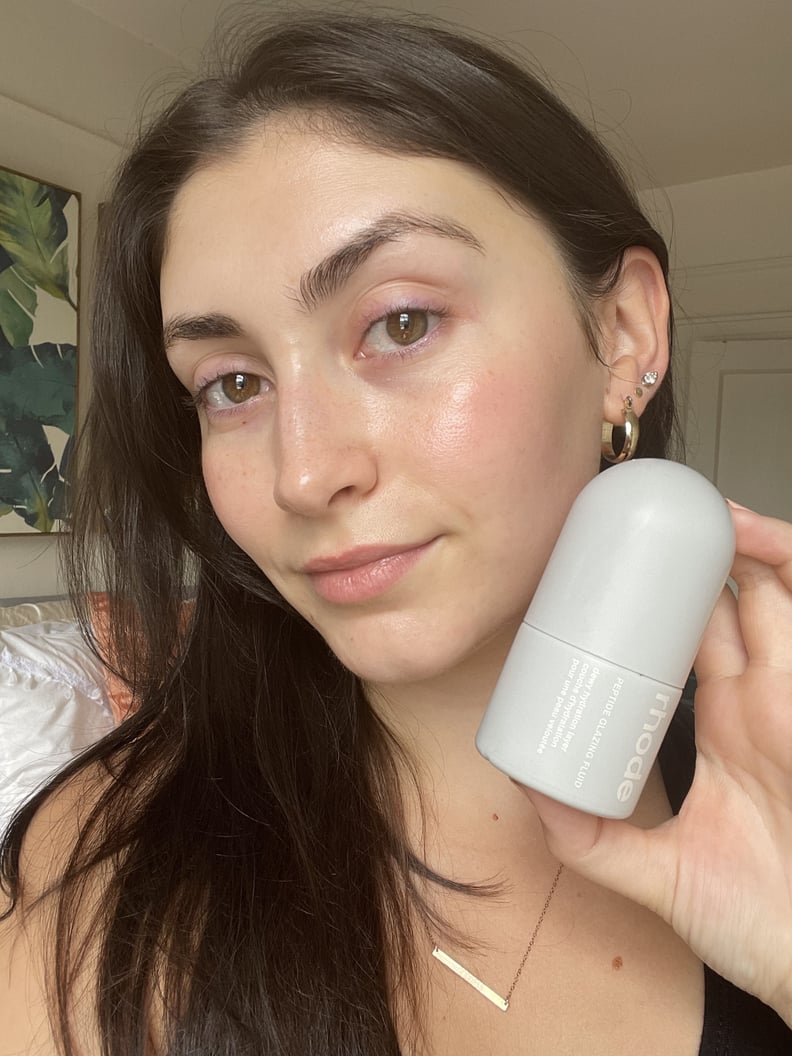 POPSUGAR Photography | Jessica Harrington
POPSUGAR Photography | Jessica Harrington
As POPSUGAR editors, we independently select and write about stuff we love and think you'll like too. If you buy a product we have recommended, we may receive affiliate commission, which in turn supports our work.
Hailey Bieber's new skin-care brand, Rhode, launched June 16.
The Rhode Peptide Glazing Fluid promises to give you "glazed" skin.
One editor tried the hydrating serum and is sharing her unfiltered review.
I get it: there's a lot of fatigue around celebrity beauty lines. But something about Hailey Bieber's Rhode feels different, at least to me. The moment I heard about Rhode, I was excited to get my hands on the products, and when my package arrived, it did not disappoint. From the Peptide Lip Treatment in Watermelon Slice ($16) (which tastes and smells like a Jolly Rancher) to the simple-yet-luxurious-feeling Barrier Restore Cream ($29), every product felt thoughtful and intentional, but the Peptide Glazing Fluid ($29) was an instant favorite.
Cited as the secret behind Bieber's signature dewy skin, the Peptide Glazing Fluid is a lightweight serum with a gel-cream texture that instantly delivers a glazed finish to the skin. The key ingredients include niacinamide to brighten and improve skin's texture, peptides to plump, and marula oil, which is rich in fatty acids and strengthens the skin's barrier. Though it's designed to be worn on its own for a healthy-looking glow, it can also be layered and even mixed with your makeup products for a fresh-faced, no-makeup makeup look, like you'll often see on Bieber.
When I first applied the product to the back of my hand, I instantly noticed that it is fragrance-free and has a silky texture. I'd describe the consistency as somewhere between a water cream and a gel, and it melts into skin the second you touch it. Following instructions, I applied two pumps of the product onto my fingertips and then rubbed it into my face. It feels refreshing and cool to the touch but dries down to a dewy, nonsticky finish.
My skin immediately felt calm and hydrated when I applied the Peptide Glazing Fluid. It didn't make me look shiny or greasy, just well-moisturized and radiant. To finish off my skin-care routine, I applied my SPF over top and then decided to do some light makeup.
I was curious to see how other products layered over the hydration serum, and Bieber (and her formulators) impressed me once again. My mineral sunscreen still went on smooth, and when it came time for makeup application, I had a hydrated, soft base for my complexion products. I just used a tiny bit of concealer as needed, followed by some blush, eyebrow gel, and mascara, and everything went on perfectly. I didn't experience any pilling, sliding, or dry spots.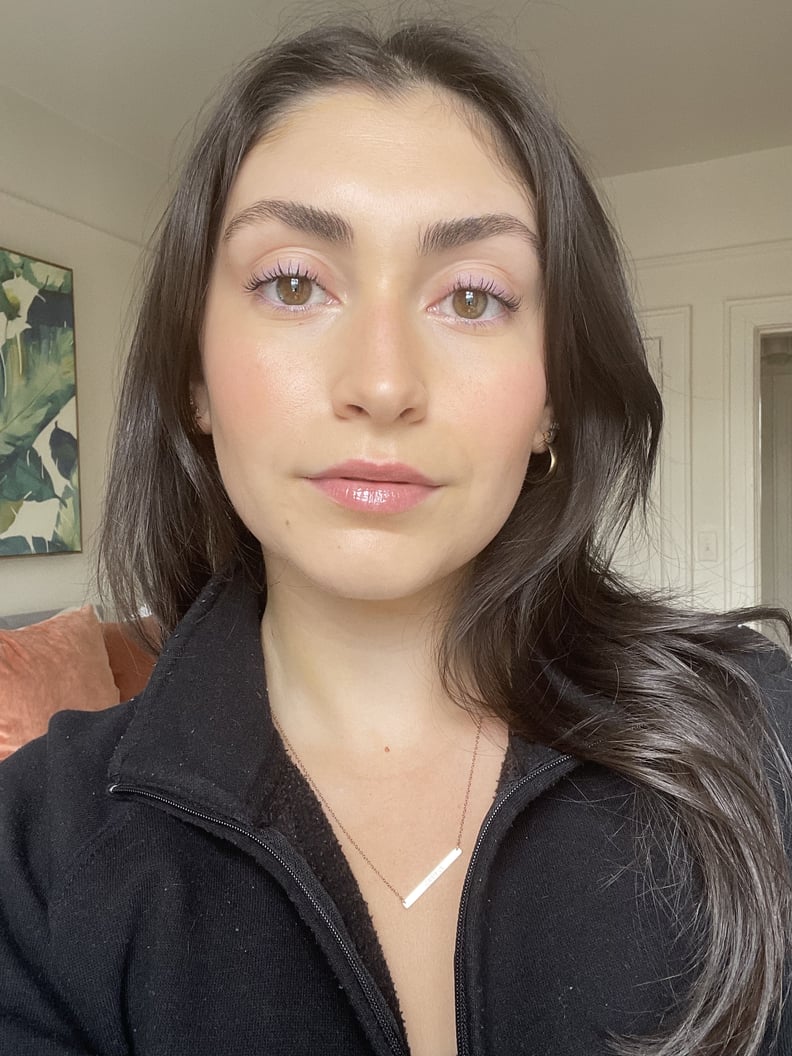 In short, I'm obsessed with the Rhode Peptide Glazing Fluid (as well as the other products in the line). My skin looked and felt amazing after using it, and I truly get why it's called the secret to Bieber's glazed "donut" glow.
Rating: ★★★★★