Blake Shelton Is People's Sexiest Man Alive 2017
It's Official — Blake Shelton Is People's Sexiest Man Alive!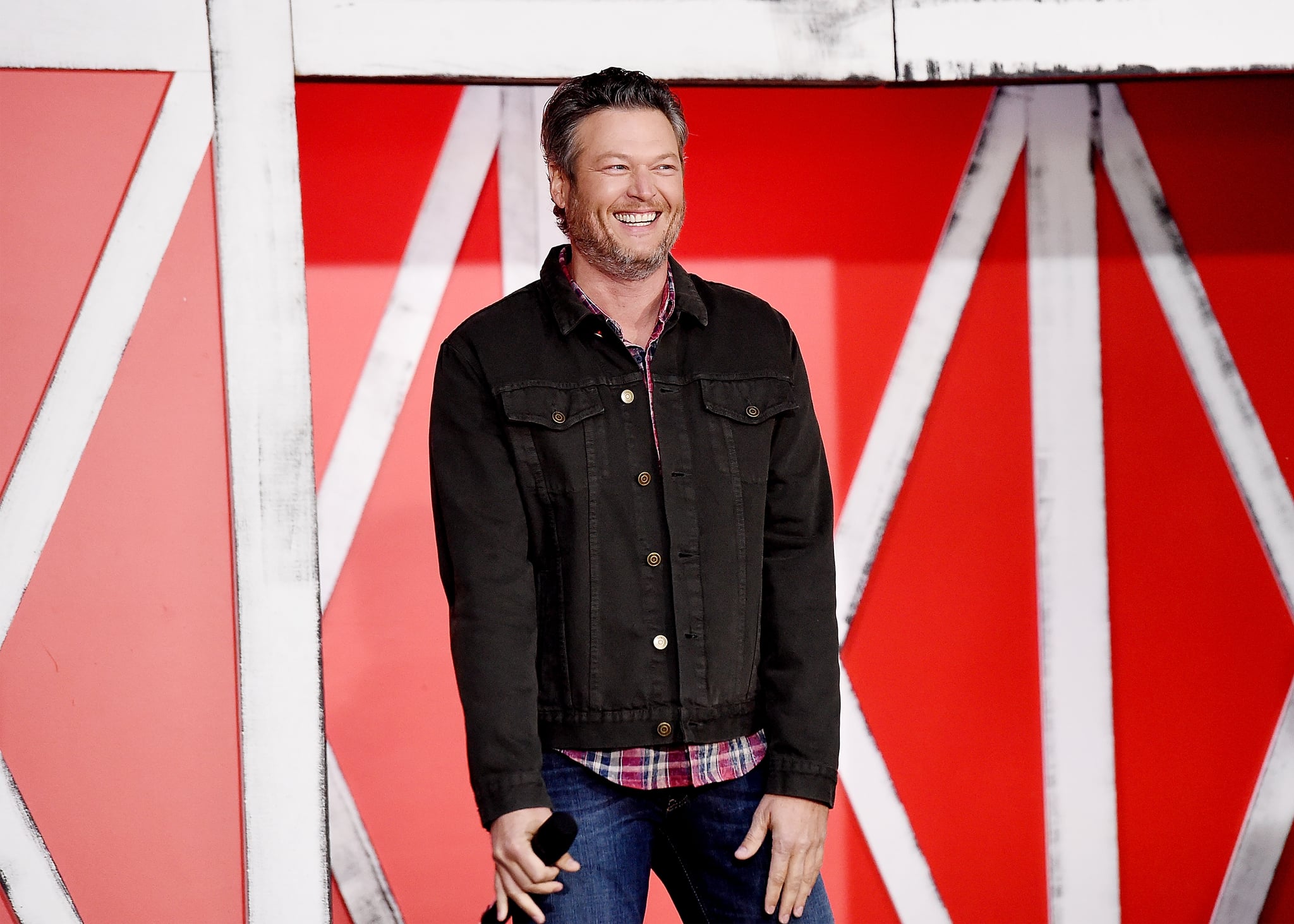 Blake Shelton has been crowned People's Sexiest Man Alive! After much speculation, People announced on Tuesday that the 41-year-old country singer received this year's coveted title. Following the news, Blake celebrated by jokingly tweeting, "Thank you @people!!!! Don't hate me because I'm beautiful . . ."
So what did Blake think when he found out about the news? "That y'all must be running out of people," Blake told the publication. "Wow, we're down to somebody who is somewhat symmetrical." Blake also said that his longtime girlfriend, Gwen Stefani, helped him embrace the title. "She goes, 'Listen to me, you're going to regret this for the rest of your life if you don't take this gift and just live in the moment."
Still, Blake is most looking forward to rubbing it in his fellow Voice judge and 2013 Sexiest Man Alive Adam Levine's face. "I can't wait to shove this up Adam's ass," Blake joked. "As proud as I am and honored that you guys asked me, that's really the only thing I care about." Blake now joins the ranks of past honorees including Dwayne Johnson (2016), David Beckham (2015), Chris Hemsworth (2014), Channing Tatum (2012), and Bradley Cooper (2011). Congrats, Blake!