Does Prince William Have a Wedding Ring?
There's a Surprisingly Simple Reason Prince William Doesn't Have a Wedding Ring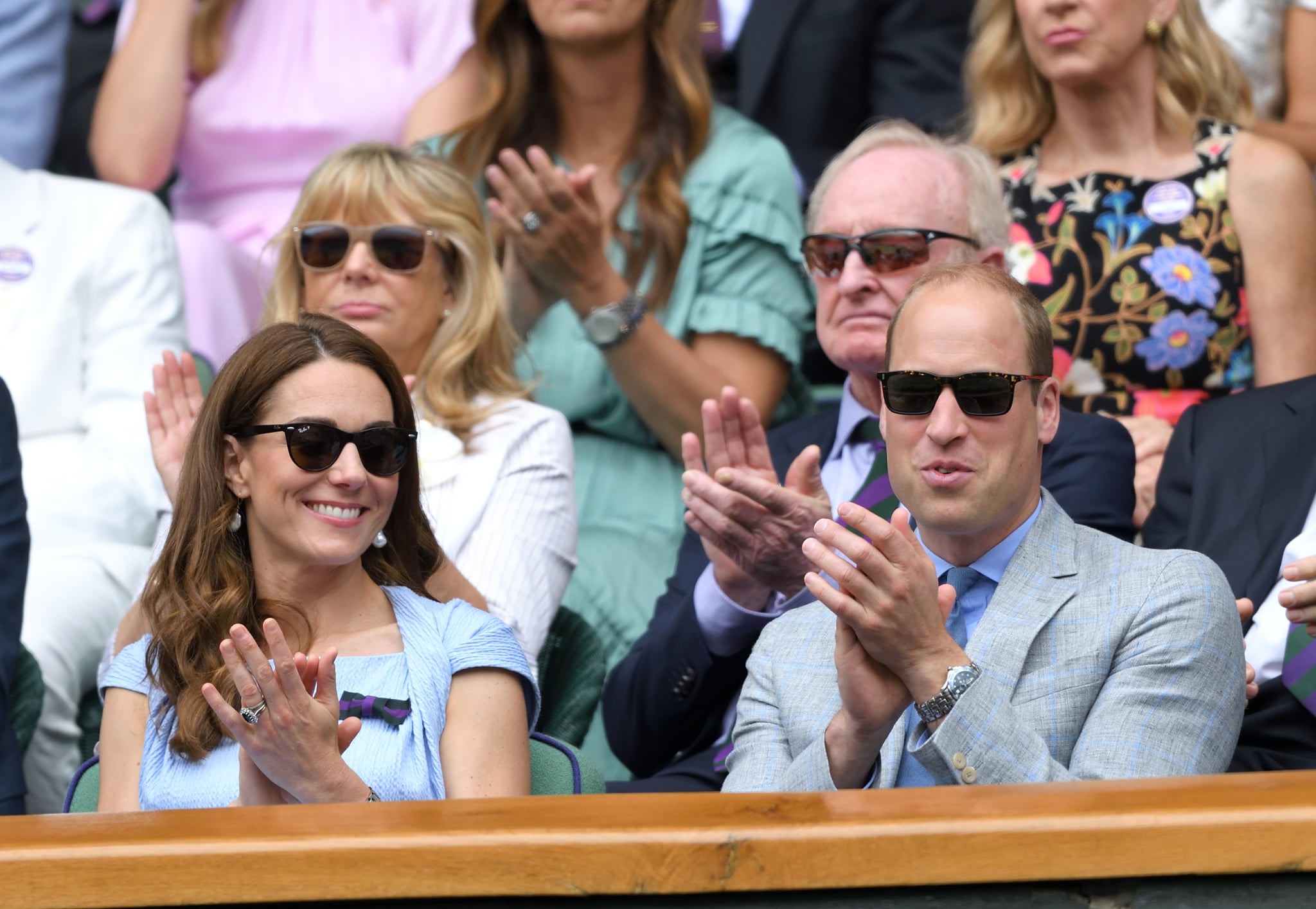 It's fairly common knowledge at this point that Prince William doesn't wear a wedding ring, but as it turns out, he's never worn one at all. In fact, he doesn't even have one. Even at his wedding in 2011, the future king didn't have a ring, although his wife, Kate, did (and wears hers consistently). So, is this another royal rule, or some indicator of Prince William's state of mind about marriage? Nope, it's much simpler than that: he just doesn't like rings.
That's right: in this case, it's simply all about personal preference. Like plenty of guys, Prince William just isn't big on jewelry, and since it's not a "requirement" of etiquette that a royal man wear a wedding ring, he just never got one at all.
"He doesn't like jewelry, and the Palace issued a statement before their wedding saying so," royal biographer Penny Junor told Vogue. The statement in question was very low-key as well: an aide gave the information to the Daily Mail in the days leading up to Prince William and Kate Middleton's 2011 wedding. "It is simply down to personal preference," the aide explained. That's why there was no ring for ceremonial purposes at the wedding itself, nor one for everyday wear: he isn't a fan of rings, and he didn't have to have one so he just chose not to.
The issue of royal men wearing wedding rings is fairly split at the moment. William's father, Prince Charles, has worn wedding bands during both of his marriages, although he wears his a little differently than you might expect. Instead of wearing it on the left ring finger, he wears it stacked on his left pinky with a gold signet ring; it's an upper-class-British thing. Prince Harry, meanwhile, goes simpler: he wears a platinum wedding band on his left ring finger, which his wife Meghan put on his finger during their exchange of rings at their 2018 wedding.
Like Prince William, however, Prince Philip does not wear a wedding ring, and never has through his 71-year marriage to Queen Elizabeth II. William's uncle, Prince Andrew, also did not wear a ring during his marriage to Sarah Ferguson. More recently, Jack Brooksbank, the husband of Princess Eugenie, also chose to forgo a wedding ring at their 2018 nuptials. With all the rules and strict etiquette that royals have to follow, it's surprising (and refreshing) to see one choice that's left entirely to their own preferences!