How Did Jennifer Aniston and Justin Theroux Meet?
You Can Actually Watch Jennifer Aniston and Justin Theroux Fall For Each Other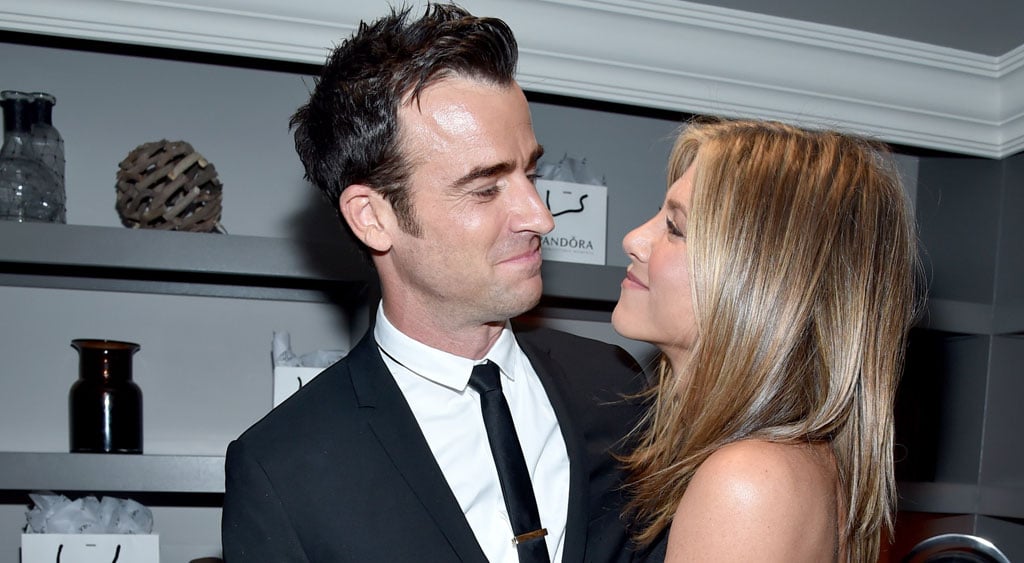 Jennifer Aniston and Justin Theroux have been together for more than five years now, and in their time together, they've managed to squeeze in more cute moments than some of Hollywood's longest-standing couples. While they are very protective of their private life, they also aren't afraid to hit the red carpet together and gush about each other in interviews — something we hope they always do. It's been easy to follow along with their love story, especially since it began — like many couples in Hollywood — on a movie set, which means you can actually watch them fall for each other with your own eyes. Jen and Justin first met in 2007 on the set of Tropic Thunder, which was cowritten by Justin and starred Jen's good friend Ben Stiller. "I thought he was very sweet and he was always very nice," she said. "But I remember thinking he was very dark. At first you think he could be like a serial killer, but he is actually the nicest person in the world."
It wasn't until 2010, however, that the two reconnected and really got to know each other when they costarred in the movie Wanderlust. While their chemistry is evident as their characters share a handful of hilarious scenes and actually end up sleeping together, they are acting after all. But we dug up the film's bloopers, which prove that they definitely had that spark off screen too. And while an end-of-credits blooper with Jen and Justin isn't available online (it's worth it to buy the DVD), you can still see how they cracked each other up during filming in the gag reel.