How Old Is Prince George?
7 Things You Probably Forgot About Prince George's Royal Birth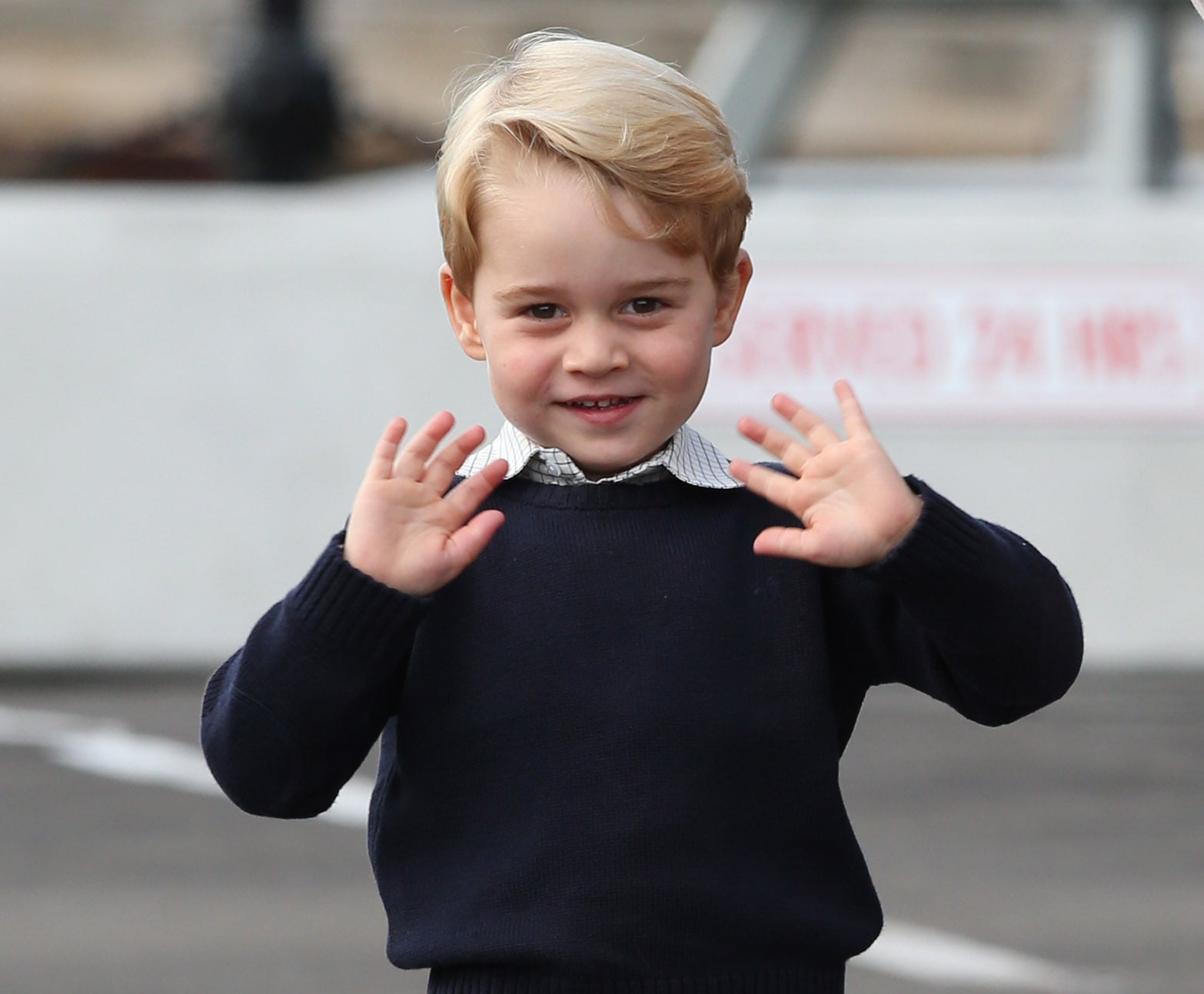 Image Source: Getty / Pool
Prince George has made quite an impression during his short time on Earth. The young royal has traveled the world with his parents, Kate Middleton and Prince William; mingled with the POTUS and prime minister of Canada; and played a major role in one of the biggest weddings of 2017. Even though he's done more exciting things than we have in our whole life, the third in line to the throne is still just a normal little kid who doesn't have the slightest care in the world about official royal duties. As the little prince gets ready to celebrate his fourth birthday on July 22, look back at the most fascinating details about his royal birth.
His birth was a major news event. As the first child of Prince William and Kate Middleton, the press had a field day as reporters camped outside the hospital for days to cover his royal arrival.
He was born in the same hospital as his father and uncle Harry. Kate gave birth in the Lindo Wing of St. Mary's Hospital, the same place where Princess Diana welcomed sons William and Harry.
He was the heaviest royal baby in the last 50 years. As Queen Elizabeth II would put it, George was "enormous" when he was born, weighing eight pounds six ounces.
His first appearance broke tradition. Prior to the official announcement of his birth outside Buckingham Palace, Kate and Will broke tradition by stepping outside the hospital and showing off their newborn to the press.
His first name holds special significance in the Windsor family. George was the name of Queen Elizabeth II's father, King George VI, and grandfather King George V.
He also shares a name with his father. The prince, whose full name is George Alexander Louis, shares one name with his father, Prince William, whose full name is William Arthur Philip Louis.
His birth certificate lists Kate as a princess. Even though Kate Middleton goes by Duchess of Cambridge over Princess Catherine, George's official birth certificate lists her occupation as "Princess of the United Kingdom."
Image Source: Getty / Samir Hussein