What Is Demi Lovato Simply Complicated About?
11 Shocking Revelations From Demi Lovato's Simply Complicated Documentary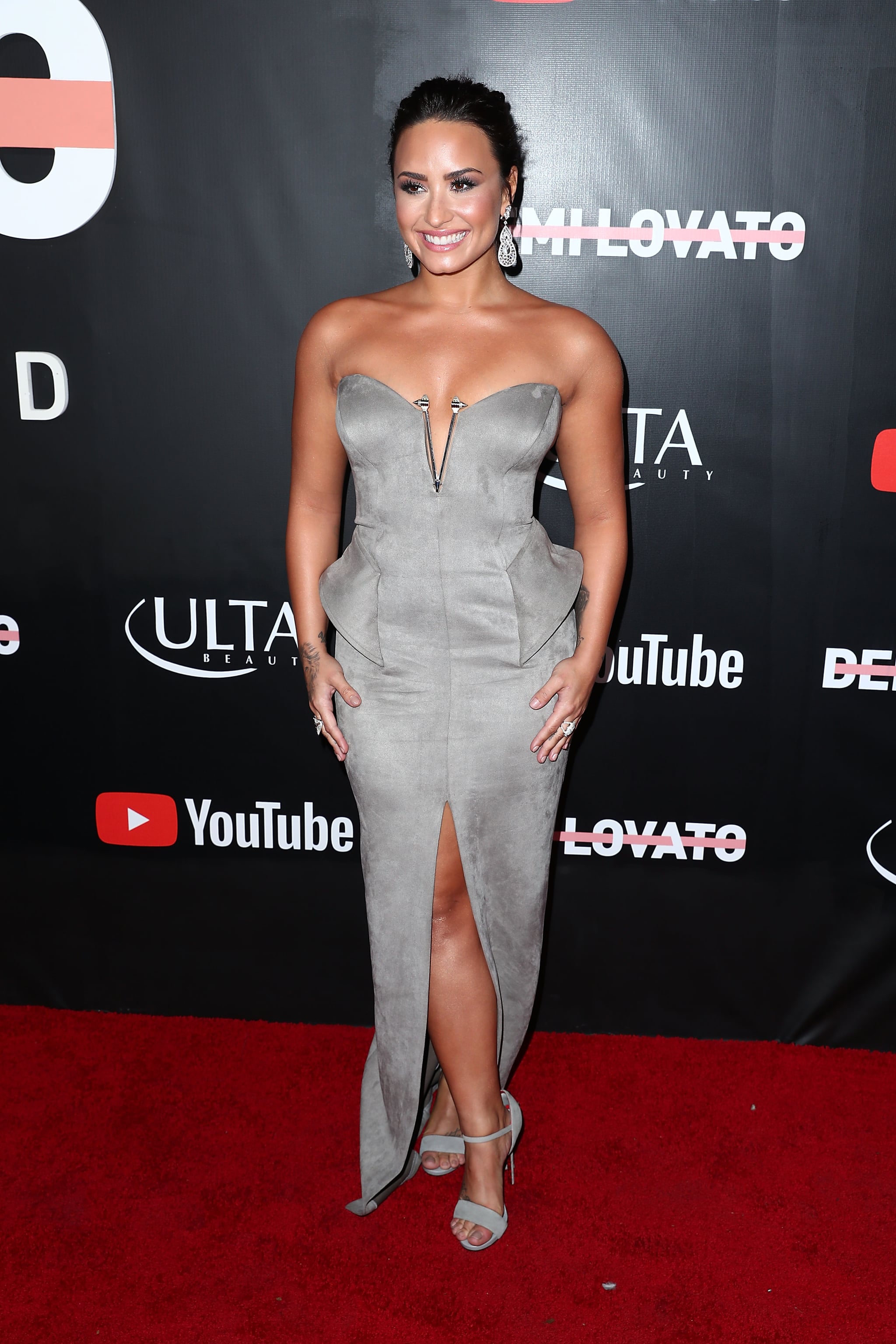 Demi Lovato has been in the spotlight since she was 9, and now, at 25 years old, she is giving the world an inside look at her life and her struggles throughout her career. The "Sorry Not Sorry" singer's new YouTube documentary is called Simply Complicated, and after watching it, I can assure you that's the perfect title.
In it, we get to see Demi speak candidly about her addiction and going to rehab, how her friends and family helped her get through it, the love she still has for ex Wilmer Valderrama, and how working out helps her stay sober. If you don't have time to watch it — which you totally should because it's that good — we are breaking down the biggest revelations from it.
On the first time she did cocaine: "I was 17 when I was working on Disney Channel," she said. "I was with a couple friends, and they introduced me to it. I was scared because my mom always told me that your heart could just burst if you do it, but I did it anyways, and I loved it."
On when she first met Wilmer Valderrama: "I met him on January 11, 2010. It was at his house during a PSA for the census. When I laid eyes on him for the first time, [I thought,] 'I love this man, and I have to have him,' but I was only 17."
On when she first started dating Wilmer: "After I turned 18, we began dating. I think it was love at first sight, and I don't really believe in that, but I believed that it happened."
On how deep her connection with Wilmer was: "We connected on a level that I have never connected with anybody before. He was just my rock, my everything."
On her breakup with Wilmer: "It had nothing to do with falling out of love. We decided together that we're just probably better as friends." She went on to say: "The sparks never faded, but there are issues that I haven't conquered yet that I know I won't conquer if I'm relying on somebody else to take care of the loneliness. I just wasn't ready, and there was so much of my life that I hadn't explored yet."
On still being in love with Wilmer: "I think my heart is always with Wilmer. I think it was with Wilmer, I think that it is with Wilmer, I think that it will be," she said. "You don't share six years with somebody and not give them a piece of your heart and vice versa. I'm pretty sure I am not going to meet anybody that compares to him, but I'm trying to keep an open heart and an open mind when it comes to that."
On what caused her to relapse with her eating disorder: "What started the relapse was missing Wilmer. . . . When I was in a relationship with Wilmer, I went three years without purging. When we broke up, that was one of the first things I did."
On living with her eating disorder every day: "When I feel lonely, my heart feels hungry. . . . Food is still the biggest challenge in my life. It's something that I'm constantly thinking about. Body image, what I'm going to eat next, what I wish I could be eating, what I wish I didn't eat. It's just constant."
On how much working out has helped her: "Working out is a form of meditation to me because I'm not focused on anything in my head."
On dating apps: "I am on dating apps for both guys and girls. I am open to human connection, so whether that is through a male or a female, it doesn't matter to me."
On her biggest turn-off in a partner: "I don't like douchebags, and I've dated some in this single era."