Where Is Princess Eugenie in Line For the Throne?
Princess Eugenie Didn't Need the Queen's OK For Her Wedding — Here's Why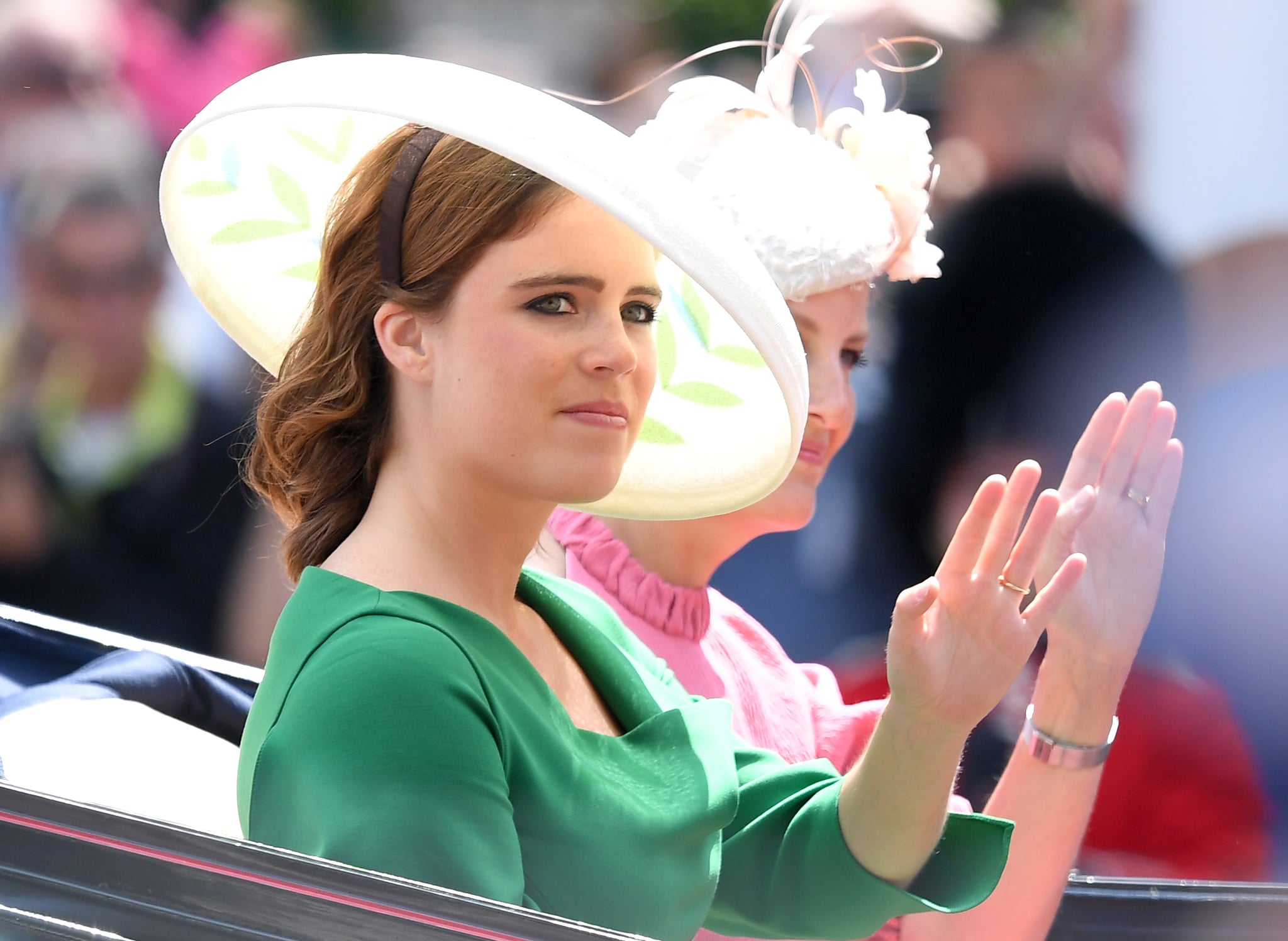 For Princess Eugenie to ascend to the British throne, a whole lot of other people would have to get out of her way first. As the line to the throne stands right now, the soon-to-be-wed princess falls in ninth place, right behind her older sister, Princess Beatrice.
Princess Eugenie is the daughter of Prince Andrew, Duke of York, who is the second son of Queen Elizabeth II. Eugenie's uncle, Prince Charles, is expected to take the throne after Queen Elizabeth, assuming he doesn't turn it down. His eldest son, Prince William, is next in line, followed by all three of William's children: Prince George, Princess Charlotte, and Prince Louis. William's brother, Prince Harry, is next; however, he and the rest of the line will be bumped down if and when Prince George has children of his own. (Yes, adorable little Prince George will eventually grow up to possibly have children who will then ascend to the throne.) As the eldest child of Prince William — the future king — George will see his own eldest child take the spot behind him in the line of succession.
So while Princess Eugenie is currently in the ninth spot on the roster, chances are she'll move farther down the line as the years go on. The good news for her, though, is that she doesn't need the queen's permission to marry the person of her choice. According to the Royal Marriages Act, only the next six people in line for the throne are required to have the queen's signoff on their nuptials, so Eugenie didn't need her grandmother's OK for her upcoming wedding to commoner Jack Brooksbank.