A Timeline of Bradley Cooper and Irina Shayk's Relationship Over the Years
Despite Bradley Cooper and Irina Shayk calling it quits on their romance back in June 2019, the pair have seemingly maintained a pretty friendly bond since. In August 2022, the exes enjoyed a rare tropical getaway together, which the supermodel documented on Instagram with some beach photos of her and the "A Star Is Born" actor. They later had a run-in at the 2023 Met Gala in May, and now they're back at the beach enjoying some fun in the sun, per Shayk's latest Instagram posts.
Over the course of their four-year relationship, Shayk and Cooper were spotted enjoying a few makeout sessions while on vacation, staying close at events, and accompanying one another on red carpets. They even welcomed a daughter, Lea De Seine, in March 2017. At the time of their split, People reported that a source said Cooper and Shayk had figured out a way to amicably share custody of their child and coparent.
Shayk gave Harper's Bazaar an update on their parenthood journey back in April, telling the publication, "We're teaching our daughter that the most important thing is to be kind to people."
Even though Shayk is currently rumored to be dating Tom Brady, some fans are curious about her close-knit bond with ex Cooper. Scroll ahead to look back at their romance and learn more about the friendly exes.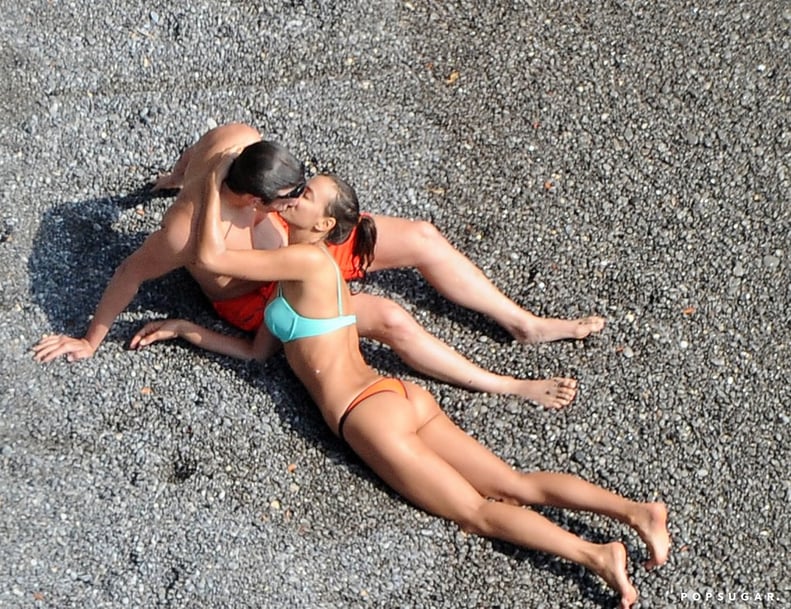 2015: When It All Started
April 2015: This is when Cooper and Shayk were first linked together. They were spotted attending Broadway's "Finding Neverland" not long after the supermodel broke up with Cristiano Ronaldo and Cooper split with Suki Waterhouse.
May 2015: After leaving a showing of the play "Hamilton" in New York, Cooper and Shayk were spotted kissing and holding hands.
August 2015: While on a romantic vacation to the Amalfi Coast in Italy, the two were photographed laughing and enjoying each other's company. They also had a little makeout session while lying on the sand.
September 2015: They spent Labor Day weekend cozied up in each other's arms in Atlantic City, NJ. That same weekend, they also went to the beach with Cooper's mother, Gloria Campano; made a stop at the Made in America music festival in Philadelphia; and went to dinner with a group of friends.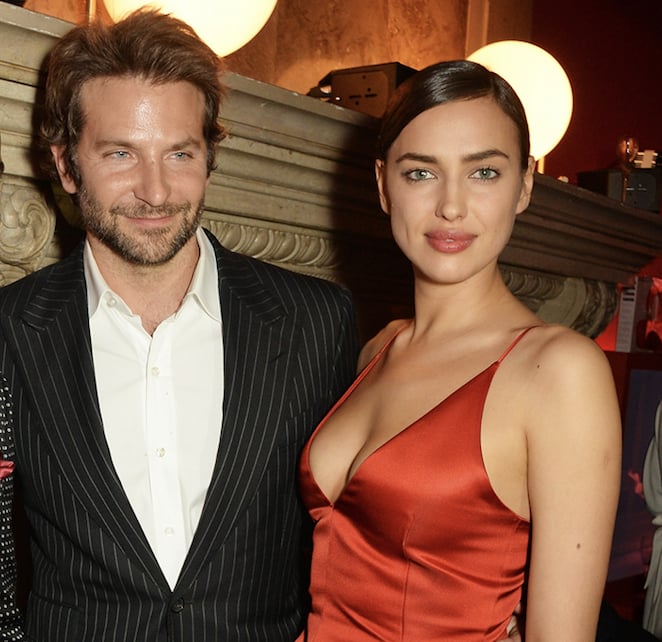 2016: The Year of Firsts
March 2016: At the L'Oréal Red Obsession Party in Paris, Cooper and Shayk made their first red carpet appearance together as a couple.
April 2016: Shayk took their relationship to social media when she shared her first Instagram photo with Bradley. Although you can't see their faces, you can tell things were getting pretty steamy in the pool.
May 2016: The pair looked gorgeous at the 2016 Met Gala in May, holding hands as they posed for photos. Shayk stunned in a see-through stars-and-stripes dress, while Cooper opted for a sleek suit.
July 2016: Shayk and Cooper attended a Wimbledon match in London, where they were seen laughing and cuddling.
December 2016: News broke that Shayk was pregnant with their first child.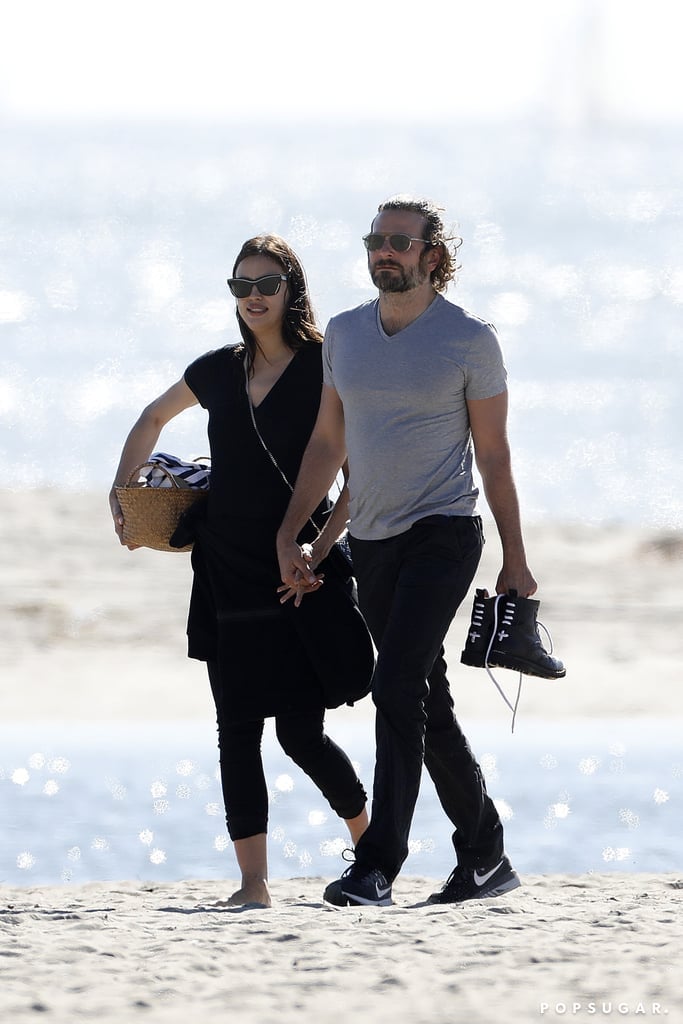 2017: They Mark Milestones
February 2017: Cooper and a pregnant Shayk were photographed having a romantic picnic on the beach in Venice, CA. This happened shortly after the model sparked engagement rumors after she was seen wearing an emerald and diamond ring on her left hand.
March 2017: The two welcomed their first child, a daughter named Lea De Seine Shayk Cooper.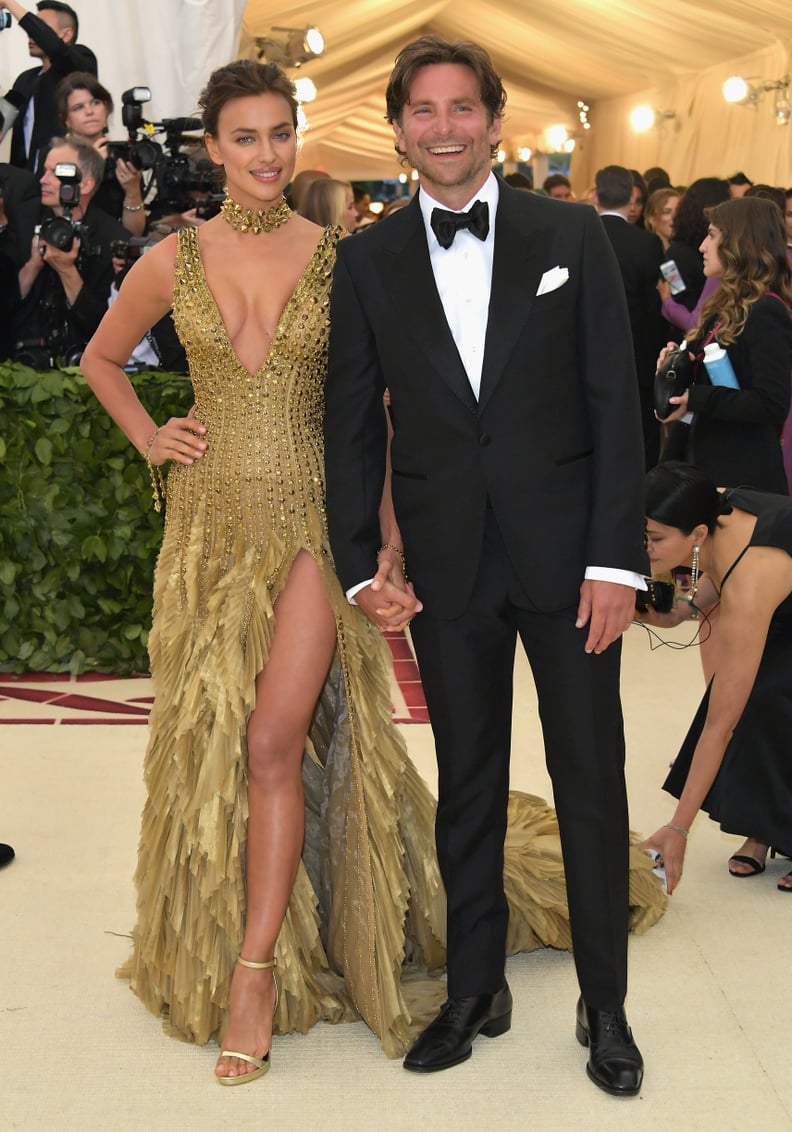 2018: Their Love Seems to Get Stronger
May 2018: The duo attended the Met Gala together. The theme was "Heavenly Bodies: Fashion and the Catholic Imagination." Shayk stunned in a gold Versace dress, while Cooper looked dapper in a Tom Ford suit.
August 2018: Once again, they showed some serious PDA on a beach in Italy. Cooper even gave Shayk a nice back massage while she relaxed.
October 2018: The two parents took a walk together in New York with baby Lea. Cooper, who had a busy month promoting his movie "A Star Is Born," was photographed pushing the stroller while he chatted and laughed with Shayk.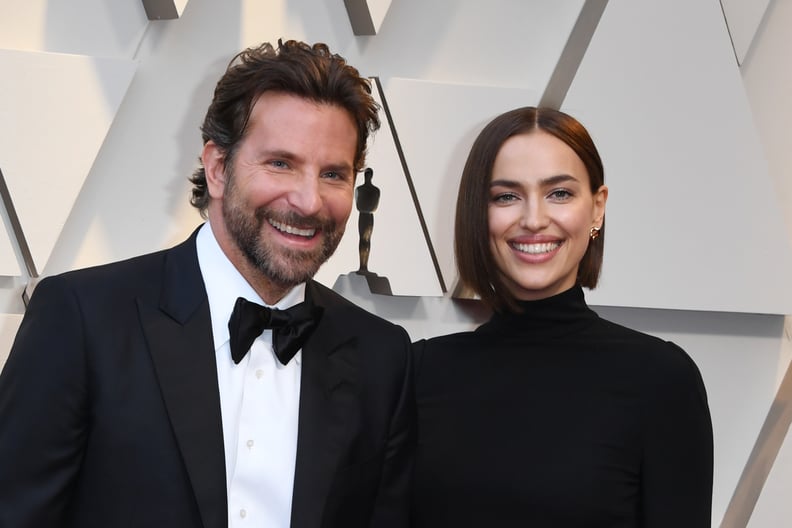 2019: They Break Up
June 2019: Rumors that Cooper and Shayk weren't getting along circulated before People confirmed that the two had decided to call it quits and began figuring out how to share custody of their daughter, Lea.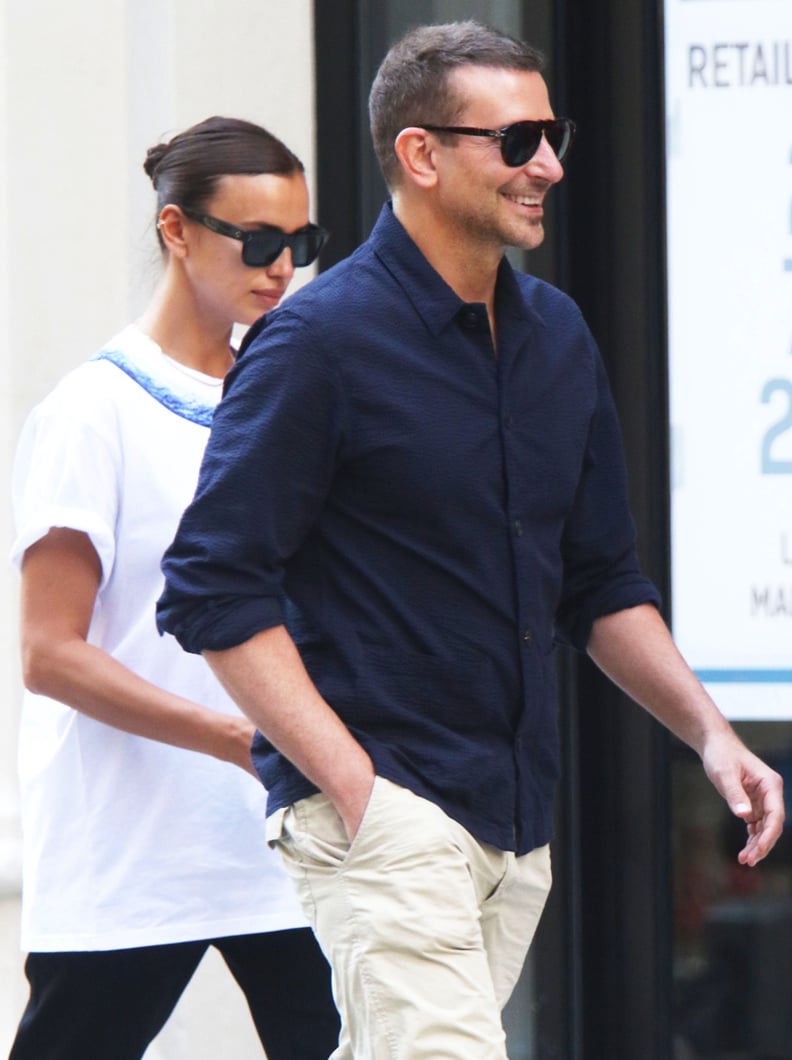 2021: They Spark Reconciliation Rumors
November 2021: The former couple were spotted out together in NYC that June, followed by another outing five months later, where they were seen walking arm in arm, per photos published by People. At the time, a source told Entertainment Tonight the two were "in a good place." The following month, Shayk attended the NYC premiere of Cooper's movie "Nightmare Alley," and the actor told ET that having her support felt "very special."
2022: They Vacation Together
August 2022: Cooper and Shayk sparked lots of chatter after the latter posted an Instagram photo series of them from their beach getaway. The model's post included one of her posing in a bikini next to a shirtless Cooper.
November 2022: The pair's summer vacation sent reconciliation rumors flying once again, but a source told E! News there was "nothing official" to report about their relationship status. "They never stopped loving and caring about each other," the insider said. "They love their daughter and being a family. They enjoy spending time together and are doing more of it lately. They are in a great place and very happy." The source's update came months after Cooper's rumored romance with Hillary Clinton's longtime aide Huma Abedin reportedly ended.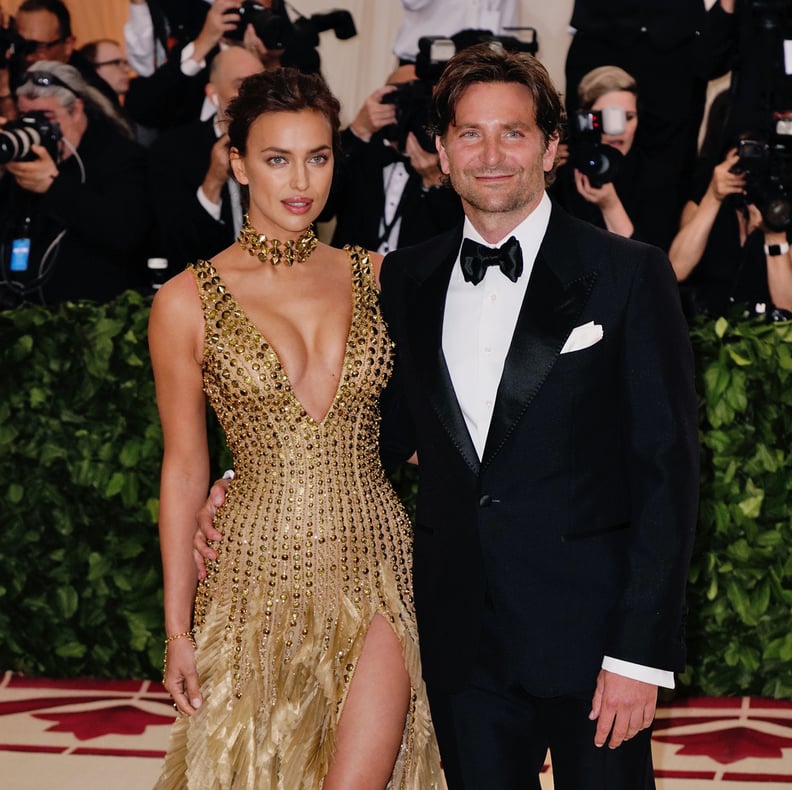 2023: They're Still Friendly Exes
May 2023: Shayk and Cooper had a friendly run-in at the Met Gala, as they were photographed chatting inside the event at the Metropolitan Museum of Art in NYC.
August 2023: The friendly exes enjoyed another beach trip together, and this time, Shayk had a topless photo shoot on the beach. It's unclear if Cooper took the snaps of her, but he was seemingly nearby as the model posted a photo of him lying shirtless on a kayak on her Instagram Story on Aug. 27, per People.