The Sweet and (Sort of) Relatable Ways Royal Couples Have Met
Hands up: who met their partner in a bar, through work, or at college? At the Olympics, perhaps? No? Just Princess Anne, then. Some members of the royal family have met their spouses in ordinary circumstances, while others have locked eyes for the first time at some very fancy-pants events. The queen, Prince Charles, and Prince Andrew all knew their future spouses for years before reuniting and clicking, while others were all the subjects of fix-ups. Take a look at how the royals meet their matches when swiping right is not an option.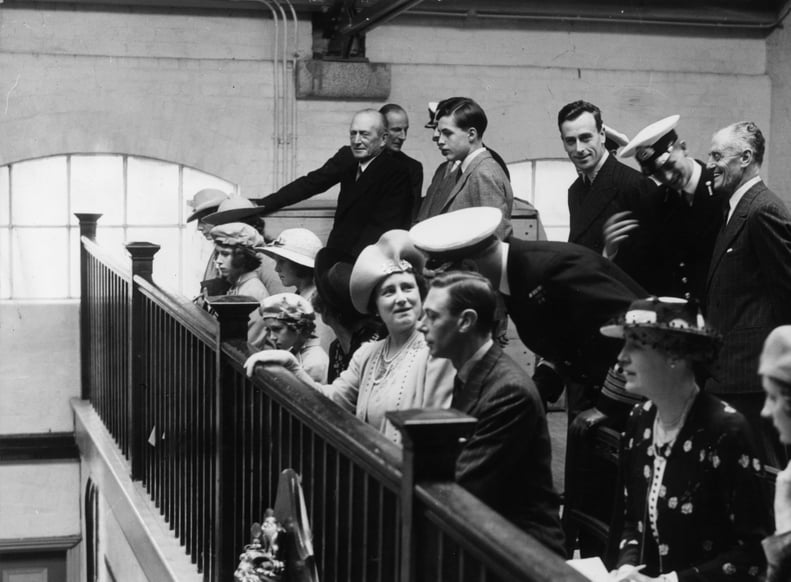 Princess Elizabeth and Prince Philip
Back in the days when the pool of potential royal mates was much smaller, it was common for the young princes and princesses to know their future spouses from a young age. Eight-year-old Princess Elizabeth and 13-year-old Prince Philip both attended the wedding of Princess Marina of Greece (Philip's cousin) and the Duke of Kent (Elizabeth's uncle) in 1934, but it wasn't until they met properly five years later that they struck up a rapport.
When King George VI visited Dartmouth College in 1939, Prince Philip (standing second from right) was a young cadet, and he was enlisted to entertain Elizabeth (third from left) and her sister, Margaret. The princesses' nanny, Marion Crawford, later revealed in her memoirs that Elizabeth and Philip knelt beside each other playing with a train set before he said, "Let's go to the tennis courts and have some real fun jumping the nets." The 13-year-old princess remarked to her nanny, "How good he is . . . how high he can jump."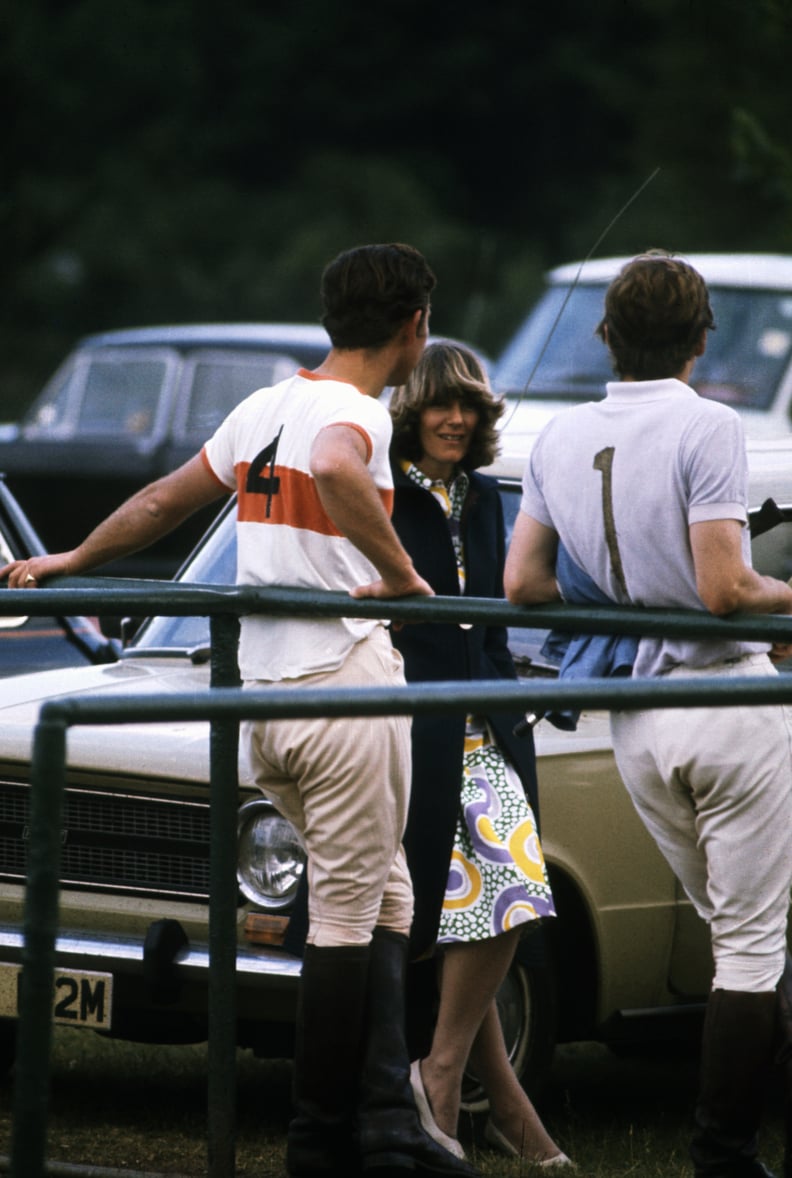 Prince Charles and Camilla Shand
In the Summer of 1971, when Charles was 22 and Camilla was 23, the two were introduced by a mutual friend at her flat. In their early relationship, Charles fell for Camilla, but although she liked him a lot, she was in love with her on-off boyfriend, Andrew Parker-Bowles. After Charles left to serve in the navy, she accepted Andrew's proposal. After a complicated relationship that spread over 30 years, Charles and Camilla finally married in 2005.
Princess Anne and Mark Phillips
Back in 1972, Princess Anne and Mark Phillips were both championship three-day eventers on the equestrian scene when they met at the Munich Olympic Games. Anne had won a gold medal at the European Championships the year before, and Mark won gold in Munich. Their relationship was a whirlwind, and they married just over a year later.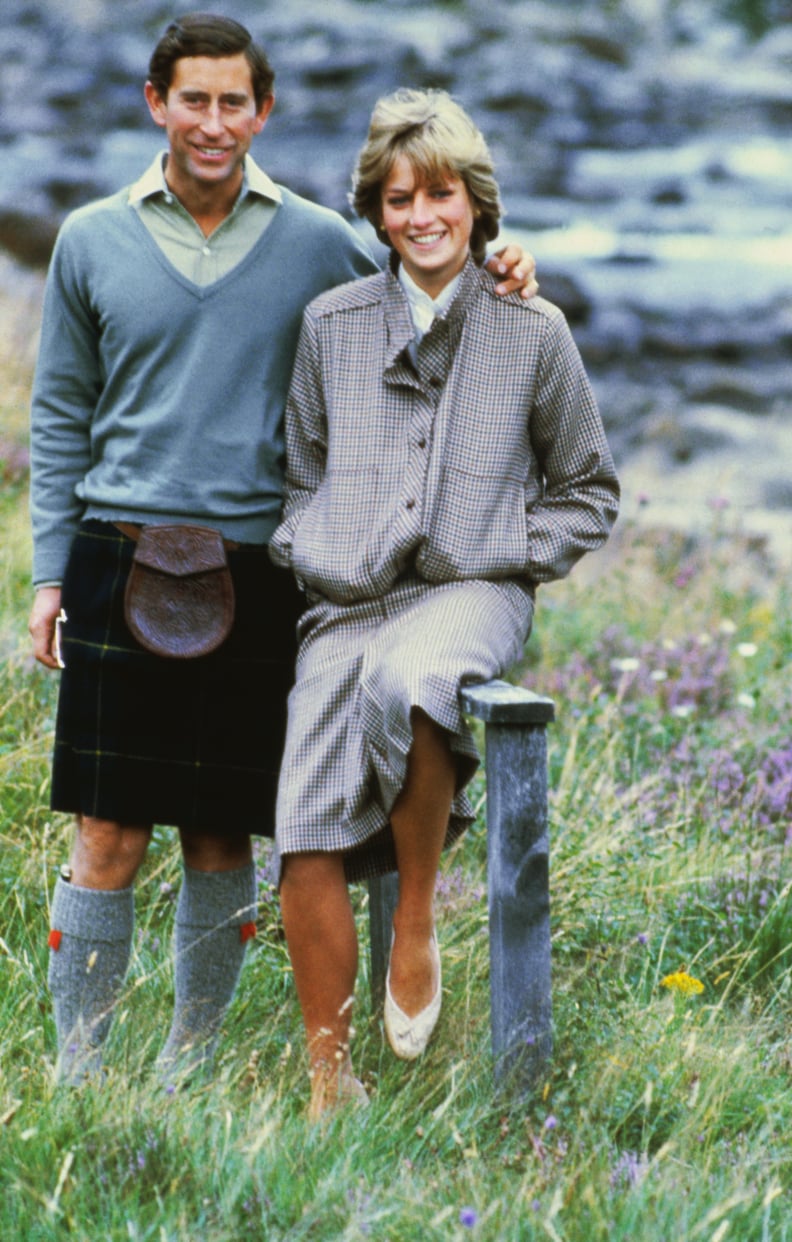 Prince Charles and Lady Diana Spencer
Coming from the aristocracy and being raised on the queen's Norfolk estate, Diana had known the royal family since she was born and had even been playmates with Prince Andrew and Prince Edward. She met Charles properly when he came to stay at her family home, Althorp, when she was 16 and he was 28. "I remember being a fat, podgy, no-makeup, unsmart lady" she told her biographer Andrew Morton. "But I made a lot of noise, and he liked that, and he came up to me after dinner and we had a big dance."
Charles was dating Diana's sister Sarah at the time, but two years later, Charles and Diana crossed paths again at a weekend house party when they were both single. The pair got chatting on a hay bale at a barbecue one night, and just over six months later they were engaged.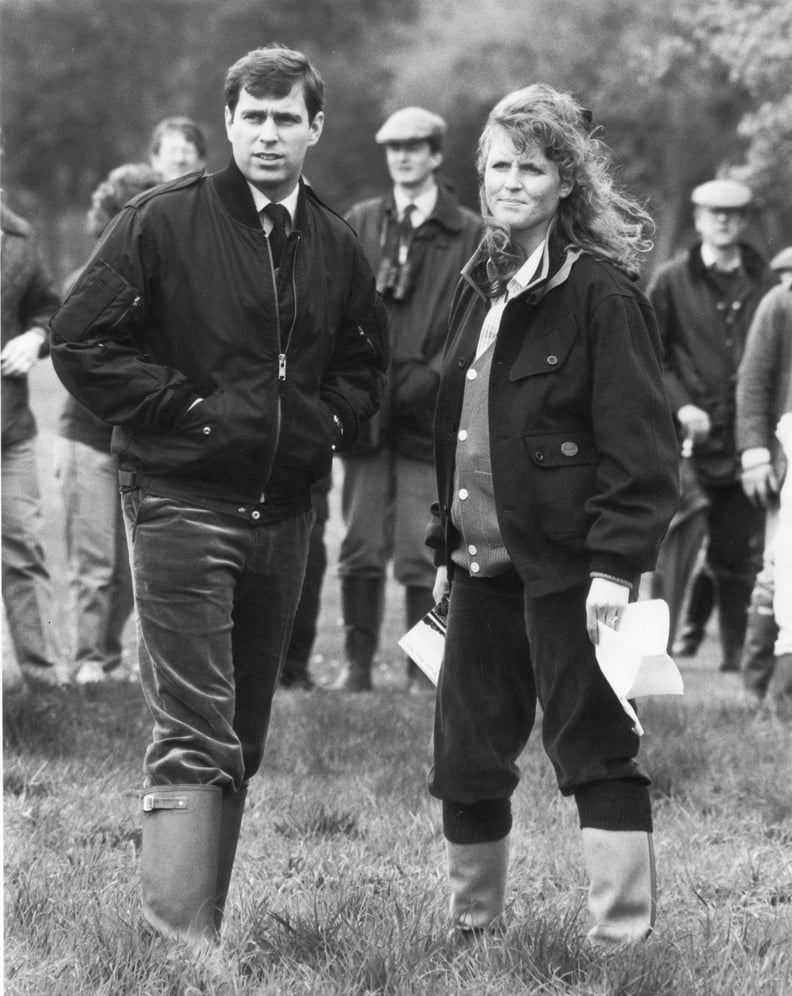 Prince Andrew and Sarah Ferguson
Andrew and Sarah had run in the same social circles from a very young age, as Sarah's father was a polo manager for the royal family. Sarah was also friends with Princess Diana since before either of them were married. It was the recently married Diana who had a hand in Sarah's being invited to stay with the queen at Windsor Castle during Ascot week in 1985, where Sarah was sat next to bachelor Prince Andrew at lunch on the first day.
Sarah said no to the dessert (she was on a diet), but Andrew told her it would be improper etiquette to refuse. She later wrote in her autobiography, "Then when it came time to take his portion, he refused — 'No, thank you very much!' — and I indignantly swatted him on the shoulder with the back of my hand." They were married just over a year later and welcomed two daughters, Princesses Beatrice and Eugenie.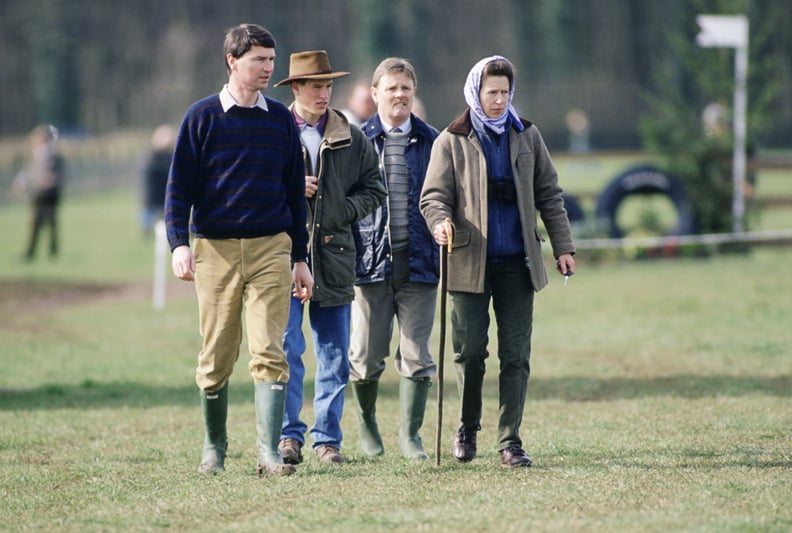 Princess Anne and Timothy Laurence
Anne met her second husband when he worked as an equerry to the queen in the 1980s and while her first marriage was ending. Their relationship was brought to the public's attention when letters written from Timothy to Anne were stolen in 1989. They married three years later.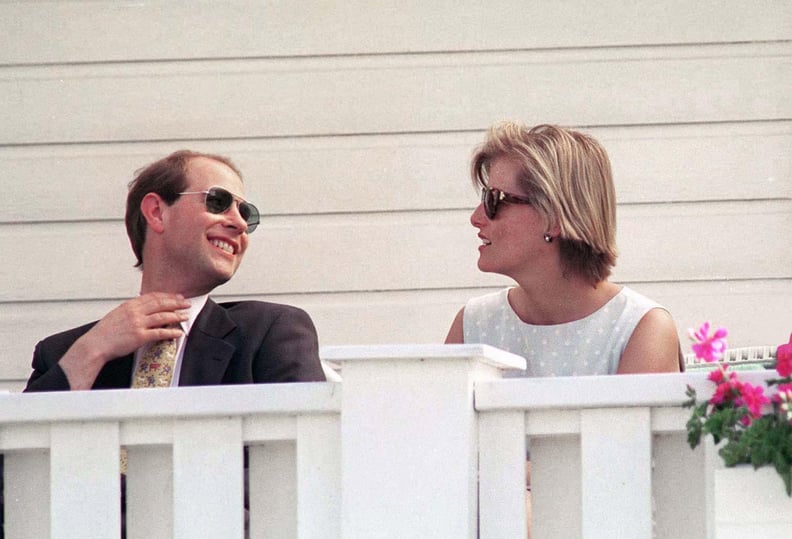 Prince Edward and Sophie Rhys-Jones
Edward and Sophie apparently first met in 1987 while she was working as a press officer at Capital Radio and he was dating one of her friends. They crossed paths again at a charity tennis match in 1993, and their romance started then. No doubt mindful of his three older siblings' speedy courtships that all ended in divorce, Edward waited six years before getting married.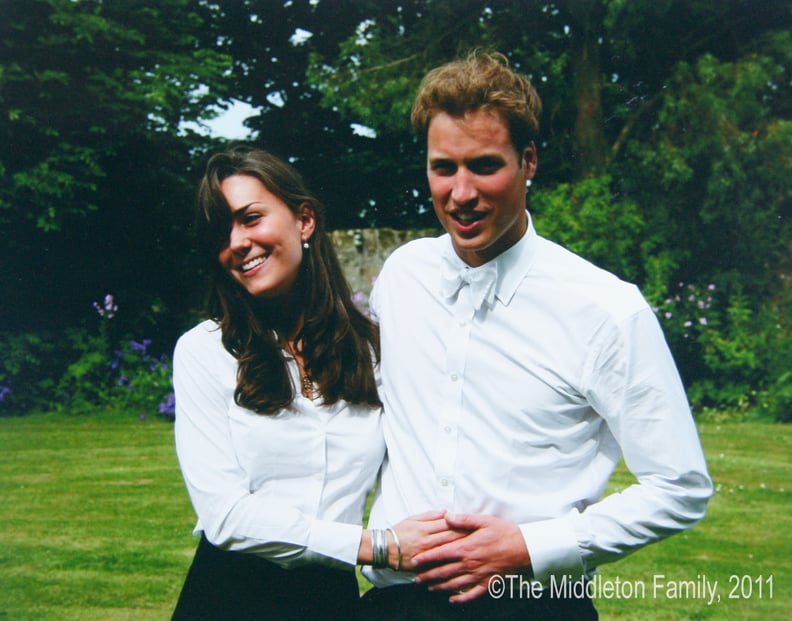 Prince William and Kate Middleton
These two met early in their first year at St. Andrews University in 2001, and Kate recounted to William in their engagement interview, "Well, I actually think I went bright red when I met you and sort of scuttled off, feeling very shy." She added, "Actually, William wasn't there for quite a bit of the time initially. He wasn't there for Freshers Week, so it did take a bit of time for us to get to know each other, but we did become very close friends from quite early on." William revealed, "We were friends for over a year first, and it just sort of blossomed from then on."
Ten years and two breakups later, they were married, and they will celebrate their seventh wedding anniversary in 2018.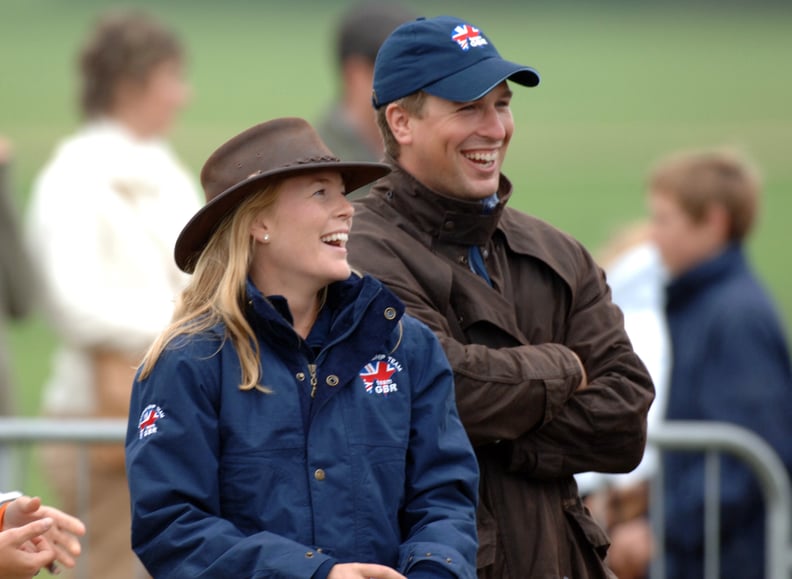 Peter Phillips and Autumn Kelly
William and Harry's cousin Peter met his future wife at the suitably luxe 2003 Montreal Grand Prix, when Peter was working for BMW and Autumn was an event organizer. They later spoke about their initial meeting, and Peter recalled the moment he first laid eyes on Autumn as she stood next to one of her girlfriends. "I had to ask one of my colleagues what she was called. He asked me which of the two girls I meant, and when I said. 'The really good-looking one,' he told me she was Megan."
When Peter then approached Autumn and called her by the wrong name, he said he wished "the ground would open and swallow me whole." Meanwhile, Autumn revealed, "When Peter smiled at me, I thought, 'Okayyyy! I'll definitely meet you at the party.'" They married five years later.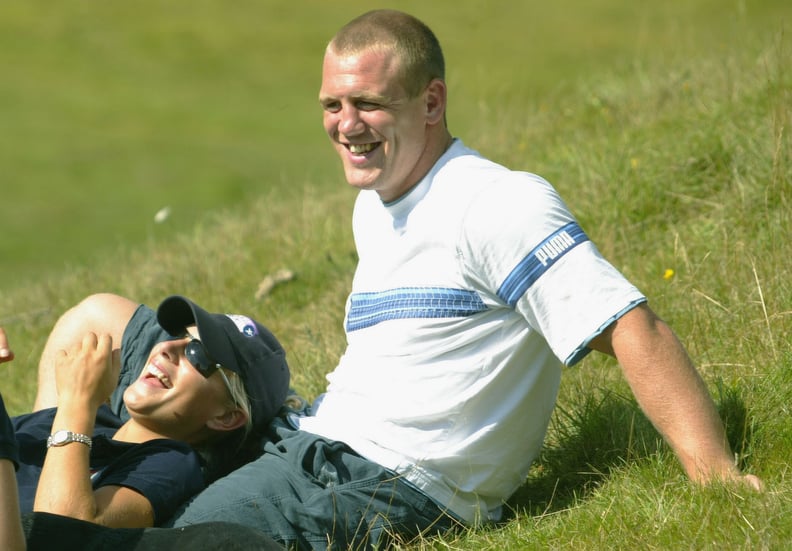 Zara Phillips and Mike Tindall
Zara has her cousin Prince Harry to thank for fixing her up with her now husband. Harry was already friends with rugby player Mike Tindall, and they were all in Sydney, Australia, in 2003 for the Rugby World Cup. Mike had been dropped from the squad and was drowning his sorrows in the Manly Wharf Bar when Harry acted as Cupid and introduced him to Zara. After being together for eight years, they married in 2011.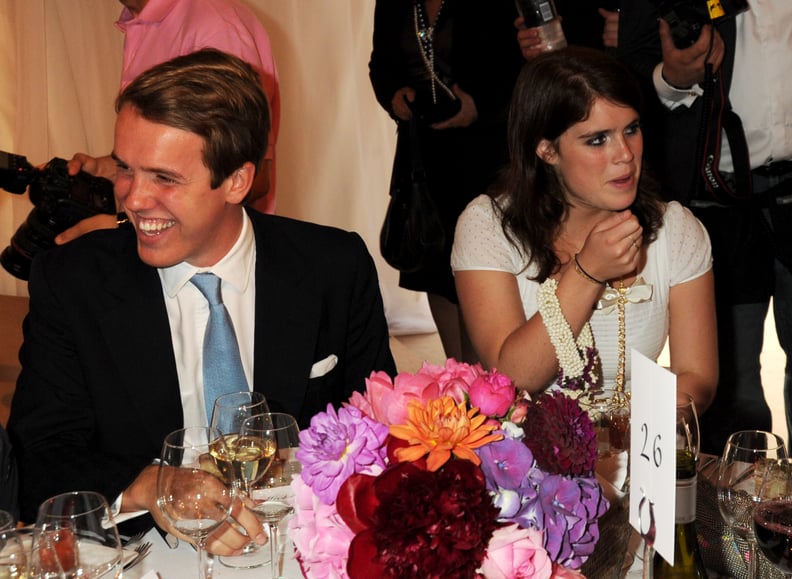 Princess Eugenie and Jack Brooksbank
The couple of seven years were first introduced by mutual friends when they were skiing at the Swiss resort of Verbier. There were rumors that they got engaged last year when Eugenie was seen with a ring on the third finger of her left hand, but with still no announcement, it looks like wedding bells are not in the couple's immediate future.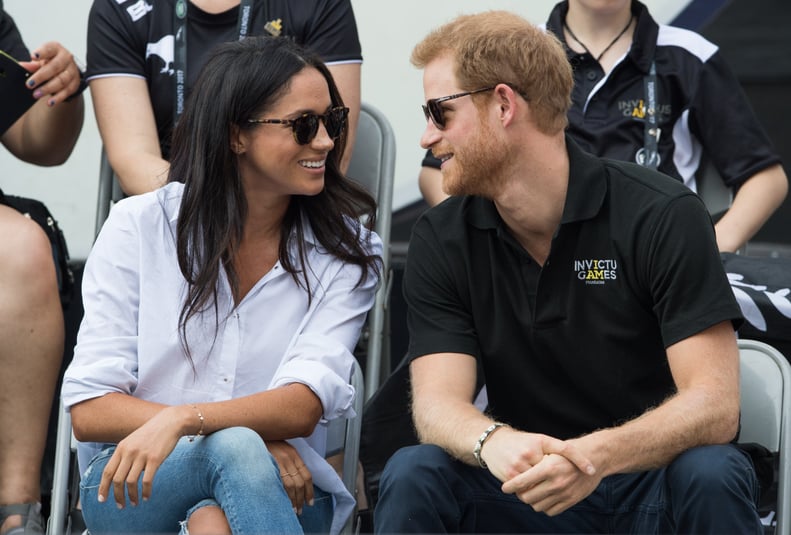 Prince Harry and Meghan Markle