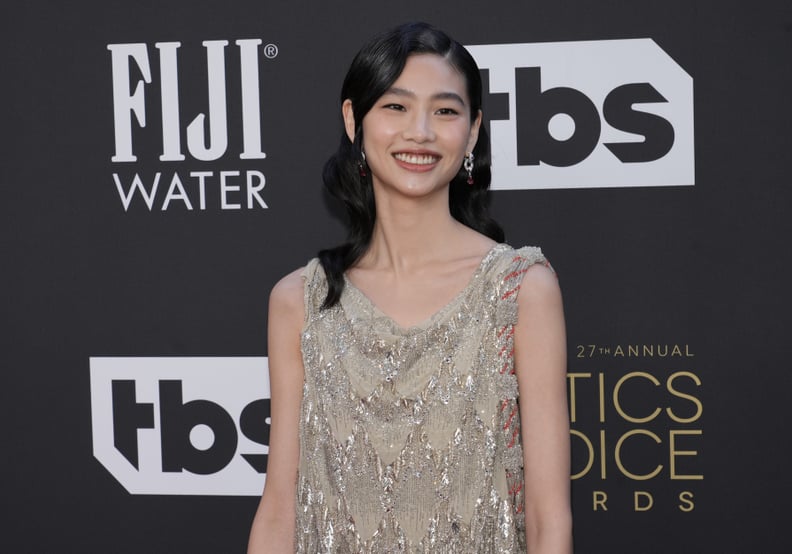 HoYeon and Zendaya are the dynamic duo we didn't see coming! The young actors met at the 2021 Council of Fashion Designers of America Awards in November and took their friendship to the next level with HoYeon visiting the "Euphoria" set. Speaking to "Entertainment Tonight" at the Critics Choice Awards on Sunday night, the "Squid Game" star said she would "love to" appear on the HBO drama.
The SAG Award-winning actor continued to dish about her time on set, telling the outlet, "I visited the set of 'Euphoria' and it was so nice to see the set because it's been a while after 'Squid Game.'" HoYeon added that "it was weird" she was so at ease being on their set. "I felt more safe and comfortable," she shared.
"Euphoria" was recently renewed for season three. Even though HoYeon seemingly denied that she'll appear on the show, we'd love to see her as a new girl to East Highland High School. Tom Holland has similarly visited the HBO set, and we're convinced he was on season two for a brief moment.
In December, HoYeon gave some insight on meeting Zendaya for the first time. "I shyly greeted her, but she approached me to chat and led the conversation. In that moment, I wondered whether it was real life or if I was dreaming," she told Korean outlet STARNEWS, per SOOMPI. The model then discussed what she and Zendaya talked about during her day on the set of "Euphoria." "While we were talking, I thought, 'There's a reason why people like this person.' When I was with her, I felt at ease. She has the strength to make others relax. I think that's a really important skill. I think Zendaya felt the same way too. I think that we connected intuitively." Fingers cross we'll see her on the next season of "Euphoria."