Maitreyi Ramakrishnan on the 2021 Time 100 Next Cover
Maitreyi Ramakrishnan Makes Time's 100 Next List — See How Mindy Kaling Honored Her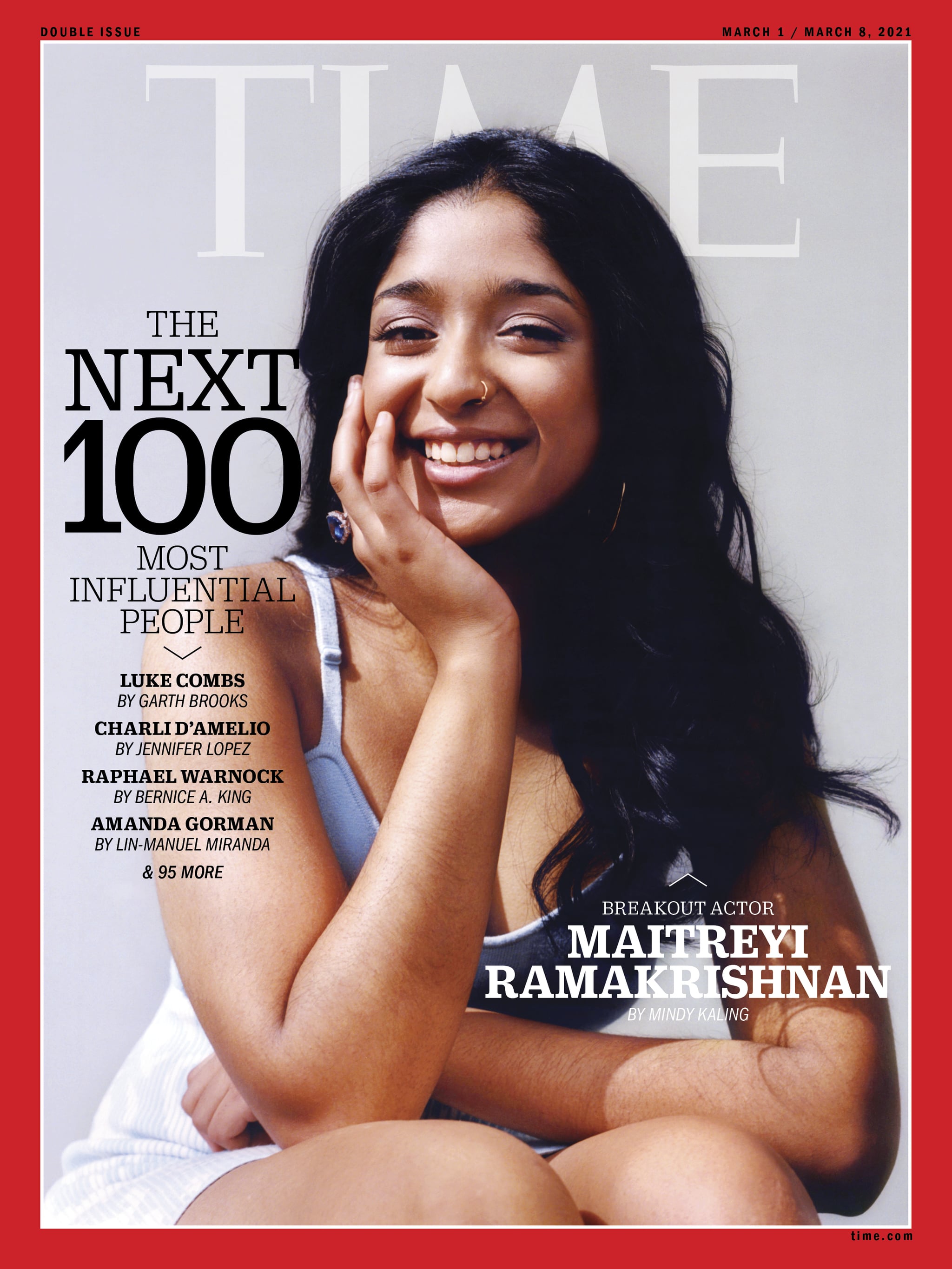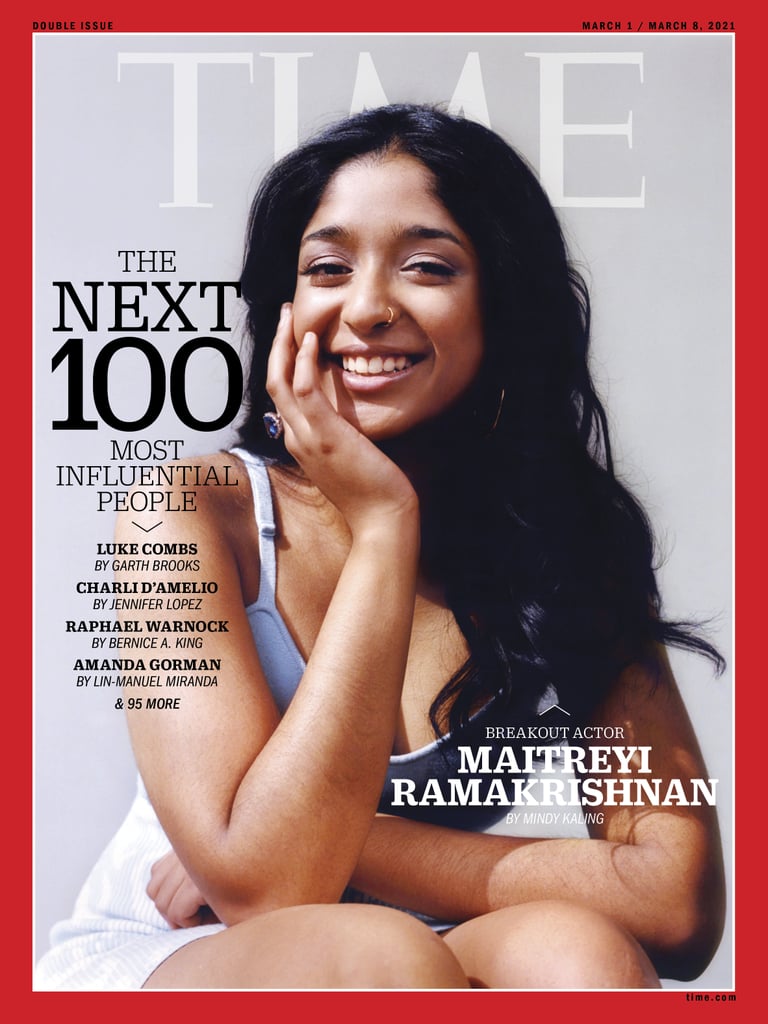 Maitreyi Ramakrishnan has been making waves since starring as the hilariously relatable Devi on Mindy Kaling's Netflix series Never Have I Ever, and now she's earned a much-deserved spot on this year's Time 100 Next list. The second annual list spotlights "individuals who are shaping the future and defining the next generation of leadership," so it's no surprise the 19-year-old star is on it.
To mark the special honor, Mindy herself penned a sweet tribute for her friend, which reads:
When you're a minority woman with your own show, you gotta represent. It's a tough job to be in that spotlight, where you are scrutinized for your every action, but it's exhilarating too. People come up to you at the airport or online and say those three magic words: "I feel seen." It's a huge responsibility — and Maitreyi Ramakrishnan is exactly the kind of talented young woman who is up to the task.

While she might come off as a carefree teen in her hilarious TikToks and Instagram videos, Maitreyi — who plays the lead role in Never Have I Ever — is a gifted comic actress. She studies her craft and takes it seriously. Moreover, she's an artist who cares deeply about the material she's performing, and what it's saying. She has an activist's heart and wants to use her platform to help others.

What's most extraordinary about Maitreyi is that when you're with her, you think you're simply talking to a cool, smart teenager, but later, when you see her work onscreen, you realize you were actually interacting with a great artist at the beginning of her journey.
Naturally, Maitreyi celebrated the exciting milestone by sharing her gratitude on Instagram. "Thank you for all the love and support for this amazing cover. Constantly I struggle to take in my achievements and appreciate the moment but I need to say a huge thank you to all of you for helping me truly feel this moment," she wrote. "I'll always speak up for what I believe in and continue to grow myself, but also remember to have fun and live every day with purpose. So let's celebrate this win together because f*CK YEAH WE DID THAT. GUYS LET'S CELEBRATE WITH SOME BOBA. TREAT YOURSELF AND HAVE A DAY! GO RULE THE WORLD BECAUSE WHY THE F*CK NOT❤️."
Never Have I Ever first hit Netflix in April 2020, and three months after its premiere, it was renewed for a second season. A premiere date still has yet to be announced, so in the meantime, we'll just be over here obsessing over Maitreyi's Time cover.
Image Source: Lindsay Ellary for Time