The 50 Most Fascinating Facts About Princess Diana's Life
Princess Diana led a remarkable life even before becoming royalty, and her legacy continues to live on in the two decades after her untimely death. While her charity work and her bravery to stand up to the royal family have made her an icon over the years, there are still a few things you may not know about the mother of Prince Harry and Prince William. Like how she originally wanted to be a ballerina. Or that her iconic 12-carat sapphire engagement ring doesn't follow royal custom. Keep scrolling for more interesting facts about the late Princess Diana here.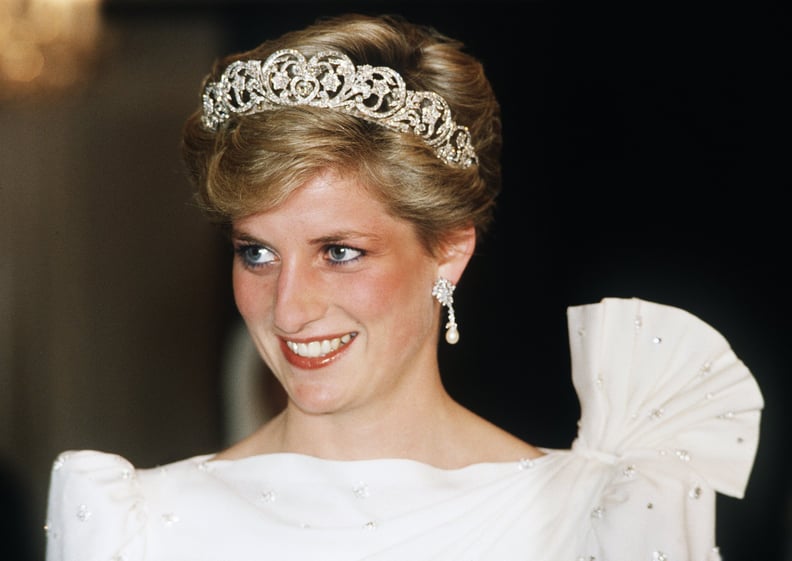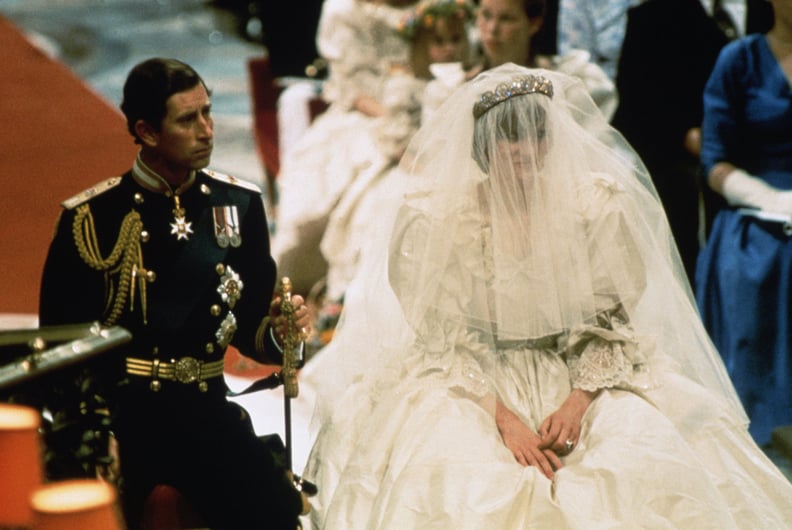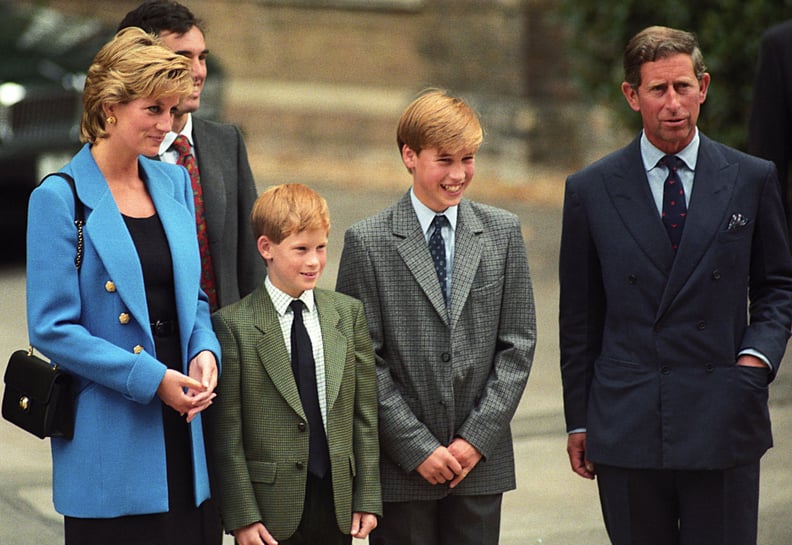 She was only 36 when she died. After a tragic car crash in Paris, Diana underwent surgery before doctors discovered massive internal injuries, including a large tear in her superior pulmonary vein where it enters the heart. She was pronounced dead less than two hours after arriving at the hospital.
2.5 billion people tuned in to watch her funeral. Diana's funeral was originally intended to be a private affair attended only by members of the royal family and her closest relatives and friends, but after an outpouring of love and grief from the public, Queen Elizabeth II agreed to have a public funeral. An estimated 2.5 billion people viewed or listened worldwide.
She is buried on an island. She was laid to rest on a small island in the middle of a lake at Althorp, her family's estate. The island is accessed by a path of 36 trees — one for every year of her life.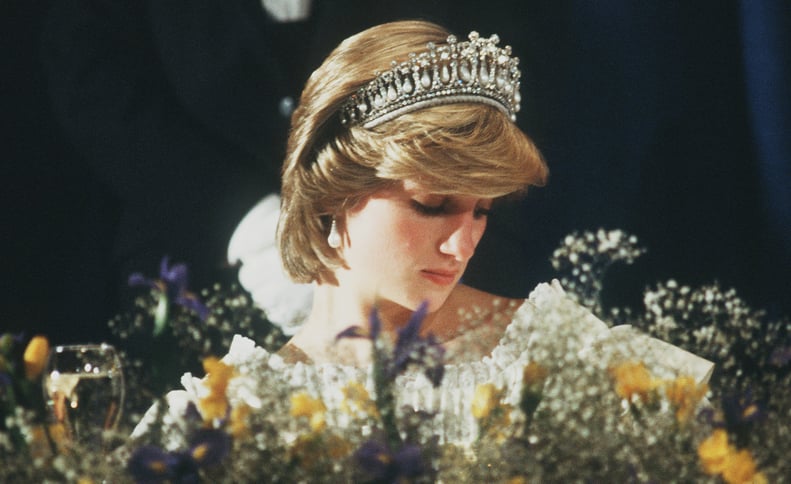 She had a title before becoming Princess Diana. After Diana's father, John Spencer, Viscount Althorp and the 8th Lord Spencer, inherited the title of Lord Spencer in 1975, she became known as Lady Diana Spencer. It was this title that earned Diana the nickname "Lady Di."
She suffered from postpartum depression. In a 1995 interview with Martin Bashir, Diana revealed that she struggled after William was born in 1982 but that the royal family simply turned the other way. "I felt like I was the first person ever in the royal family to openly cry and nobody knew what to do," she said. "If you haven't seen it before, how do you support it?"
She had a history of self-harm. Diana admitted that during her marriage, she self-harmed by "hurting her arms and legs," because she couldn't cope with the pressures around her and was crying out for help. She also revealed her struggle with bulimia, saying the number of times she would throw up in a day depended on the pressures she was feeling. "It was a symptom of what was going on in my marriage," she said.
She never saw herself becoming queen. "I'd like to be a queen of people's hearts, but I don't see myself being queen of this country," she told Martin Bashir. "I don't think many people would want me to be queen, and when I say many people, I mean the establishment that I'm married into. They've decided that I'm a nonstarter, because I do things different, because I don't go by a rule book, because I lead from the heart and not the head. And albeit that's gotten me into trouble in my work, but someone's gotta go out there and love people."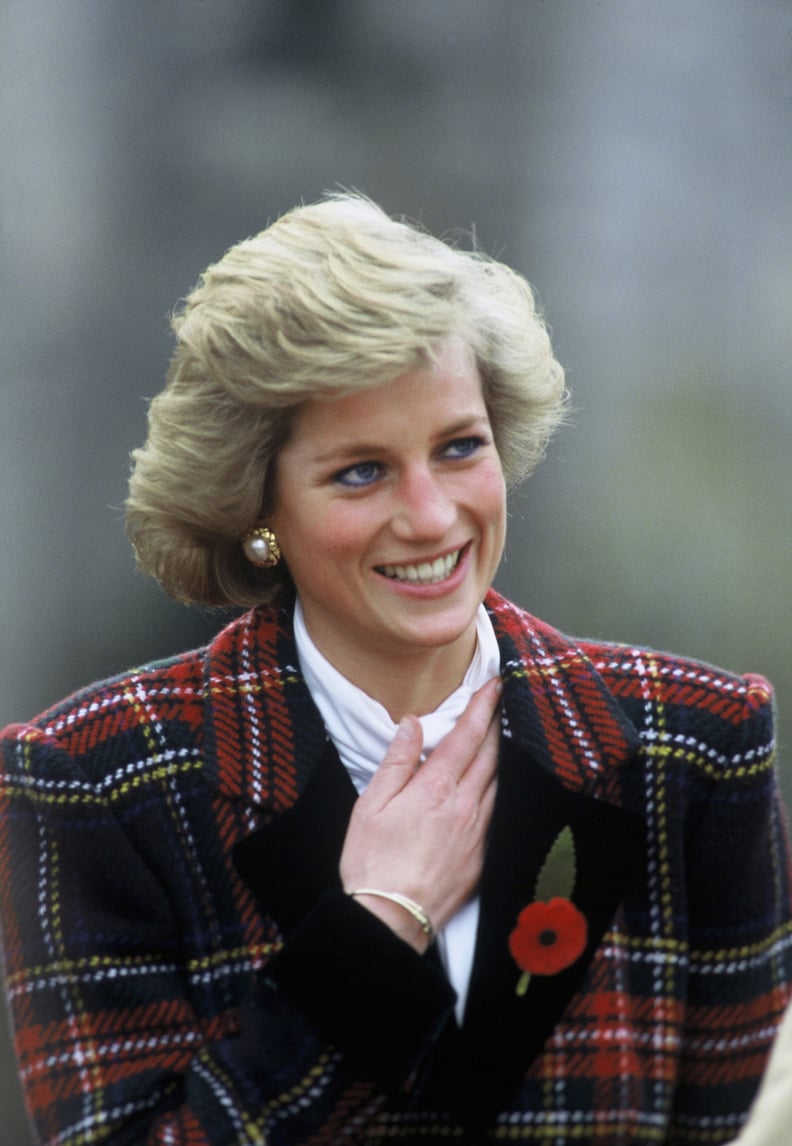 She lost one of her siblings. Diana's older brother, John Spencer, died 10 hours after his birth in January 1960.
She didn't have a name for a week. Diana was the fourth child and third daughter of John Spencer, Viscount Althorp, and Frances Roche. Because they had lost their first son, the Spencers were desperately hoping for a boy to carry on the family name. After Diana was born in July 1961, no name was chosen for seven days until they settled on Diana Frances, after both her mother and a distant relative named Diana Russell, Duchess of Bedford.
She was 7 years old when her parents divorced. Diana's mother left her father for another man, and Diana lived with Frances in London during their separation in 1967, but her father later won custody.
She lived in a home owned by her future mother-in-law. Before moving to the Althorp estate, Diana and her family lived at Park House, situated on the Sandringham estate. The Spencers leased the home from Queen Elizabeth II, who spends Christmas there every year with the rest of the royal family.
She worked a number of low-paying jobs. After completing her formal education, Diana worked as a youth dance instructor, a preschool assistant, and as a hostess at parties. She also did some cleaning for her older sister, Sarah.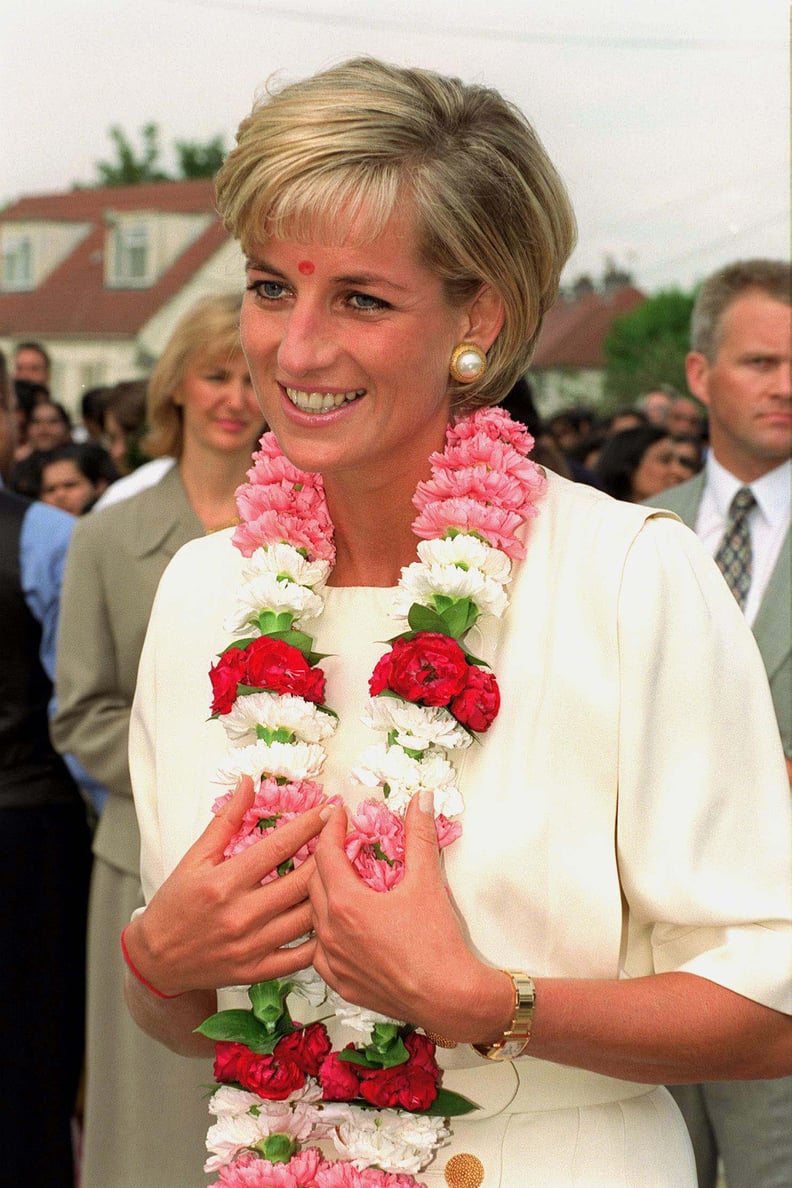 She worked with a coach. Between 1992 and 1993, Diana worked with voice coach Peter Settelen, who was hired to help her develop her public speaking voice ahead of engagements.
Diana has a special connection to Mother Teresa. In 1992, Diana visited Mother Teresa's hospice in Kolkata, India, and met with every one of the 50 patients who were close to death. The two met up again in Rome, London, and New York and developed a personal bond. Mother Teresa died just five days after Diana in September 1997.
Her royal schedule was a busy one. Diana took on numerous charity obligations in the mid-'80s. She carried out 191 official engagements in 1988 and 397 in 1991.
She developed a special interest in charities involving serious illnesses and health-related matters. Diana worked closely with organizations that advocated for mental health, homelessness, leprosy, and AIDS.
She supported animals and the arts. Diana campaigned for animal protection and fighting against the use of landmines in war-torn areas. She was also a patron of the Natural History Museum and the British Red Cross and acted as president of Royal Academy of Music.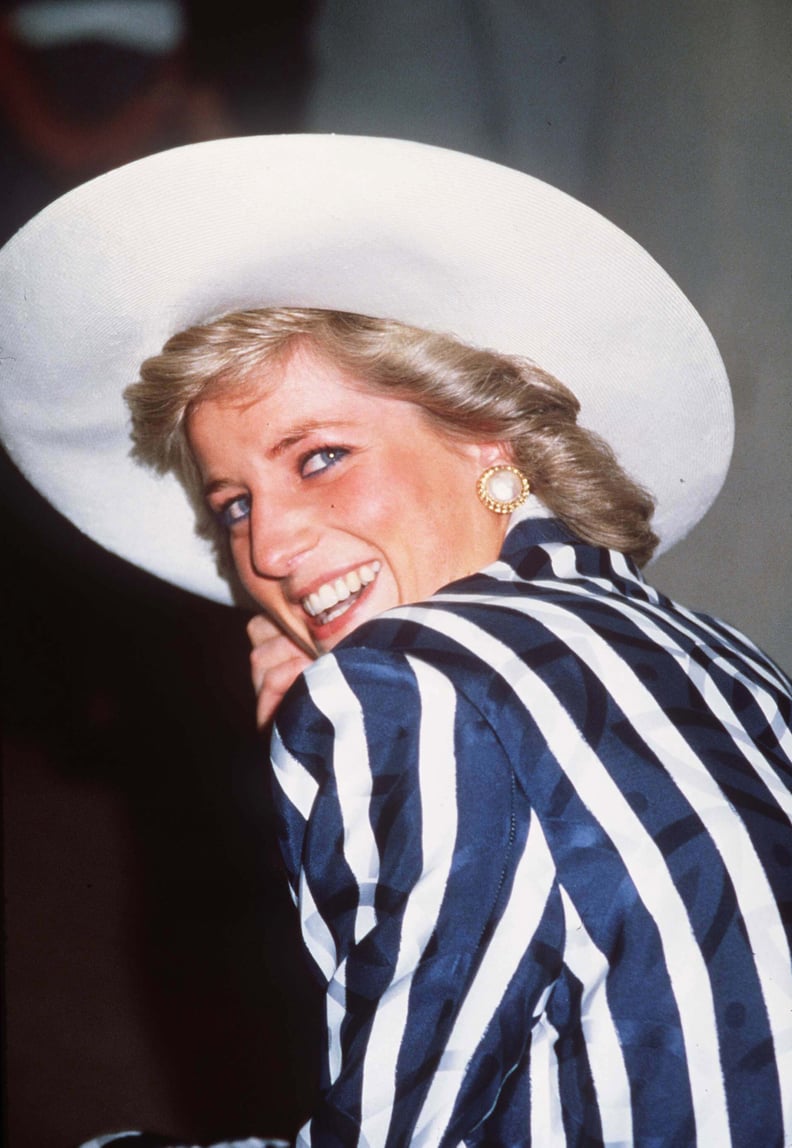 She knew how to work the camera. Diana used her bright blue eyes "almost as a weapon," according to royal photographer Ian Jones, who told the Telegraph in 2007, "The most striking feature were the eyes, bright blue and with a real sparkle. She had this knack of dropping her chin slightly so that she was looking up at the lens, drawing the camera right in in a very seductive way."
Prince William inspired her to auction off her dresses for charity. In June 1997, 79 of Diana's most iconic dresses and suits were sold at Christie's auction houses in London and NYC. It was her 15-year-old son William's idea to sell the clothing in order to raise money for the Royal Marsden Hospital Cancer Fund and the AIDS Crisis Trust. In a handwritten note, Diana told bidders, "The inspiration for this wonderful sale comes from just one person; our son William."
She hated her stepmother. In 1976, Diana's father married Raine, Countess of Dartmouth, without telling his four children. Diana, who was 15 at the time, slapped him across the face, saying, "That's from all of us." She and her siblings also had a nickname for their stepmother: "Acid Rain."
She loved animals. "She loved everything that was small and furry or had feathers," Diana's mother has said. She especially loved her guinea pig, Peanuts, who she brought to boarding school with her. Diana was even made head of "Pets' Corner," where students' pets were kept, at Riddlesworth Hall.
She didn't want to go to boarding school. When Diana got to Riddlesworth Hall in 1970, she reportedly told her father, "If you love me, you won't leave me here."
She was "daunted" by marrying into the royal family. In Remembering Diana: A Life in Photographs, Diana admits to being unprepared for her new life, saying, "I didn't have any idea what I let myself in for. One day, I was going to work on the Number 9 bus, and the next, I was a princess."
She was an accomplished pianist. Diana learned to play the piano when she was a little girl.
She loved classical music. One of her favorites was Giuseppe Verdi's Requiem.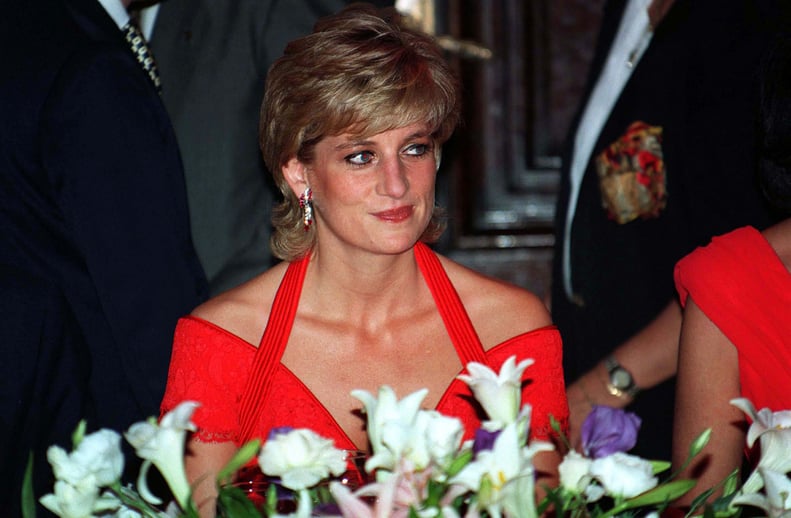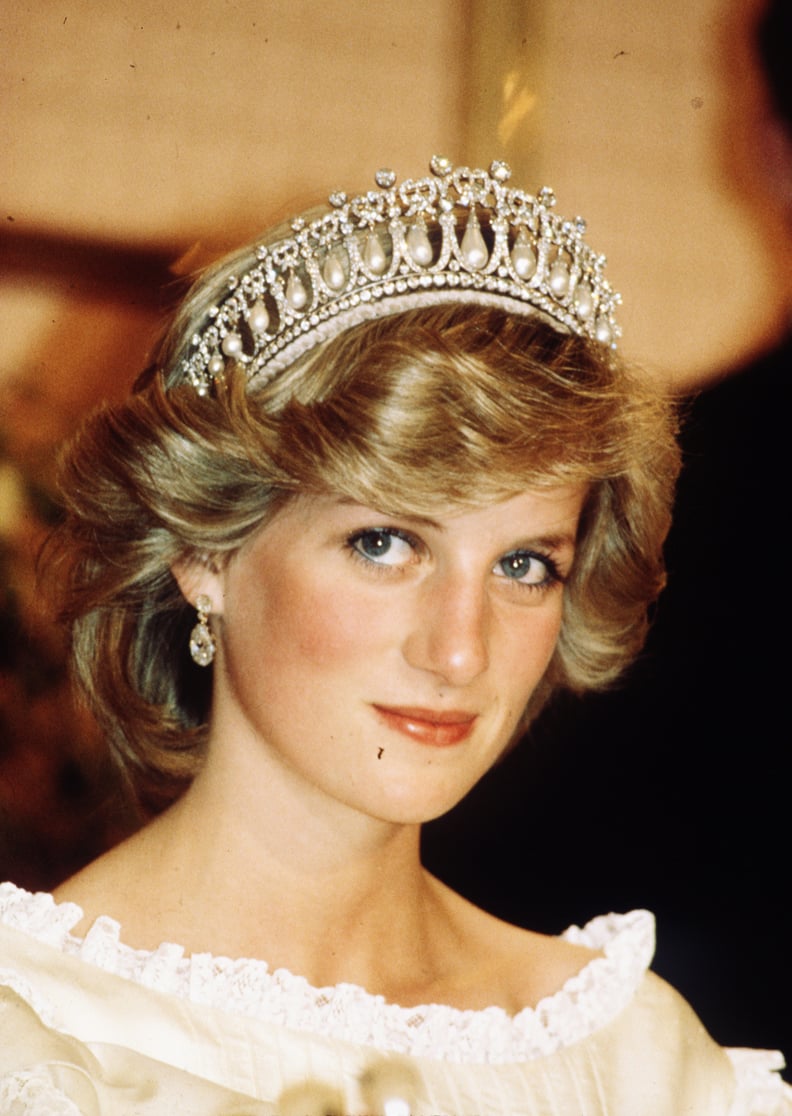 She has passed on her charitable spirit to her sons. Prince William and Prince Harry have taken on many of their late mother's charity organizations, including Centrepoint, which helps get homeless youth and teens off the streets, and the International Campaign to Ban Landmines, a cause that Diana famously brought to light by walking through a recently cleared landmine field in Angola.
She took pleasure in giving William and Harry a normal upbringing. Diana wanted her sons to have a sense of life beyond palace walls. She took them to McDonald's and the grocery store, and they went on vacations in Austria, the British Virgin Islands, and even Walt Disney World in Florida.
She gave birth standing up. It was reported that after 16 hours of labor, Diana delivered Prince William naturally and while standing, supported by Prince Charles.
She took advice from psychics and astrologers. Diana embraced spirituality from an early age and believed that she was being "looked after in the spirit world" by her paternal grandmother, Countess Spencer. She sought the advice of trusted astrologers throughout her troubled marriage to Prince Charles and even after their divorce.
She took time for self-care. Diana often indulged in what she called "Pampering Diana Day," during which she got aromatherapy massages, made face masks in her kitchen, and got her hair done with stylists Sam McKnight and Daniel Galvin.