A Quick Timeline of Shailene Woodley and Aaron Rodgers's Whirlwind Romance
Sept. 22, 2020: Aaron Hints at Being in a New Relationship
Two months after splitting from longtime girlfriend Danica Patrick, Rodgers alluded to possibly being in a new relationship on "The Pat McAfee Show." "I have a new and increased love of life, and I have made decisions and changes and habits that put me in a lot better headspace," he said. "There's just a lot of things that have come together in my life over the last few months that have really been enjoyable." Though Rodgers didn't directly come out and say he was seeing someone, he did add that his new lease on life "starts with love."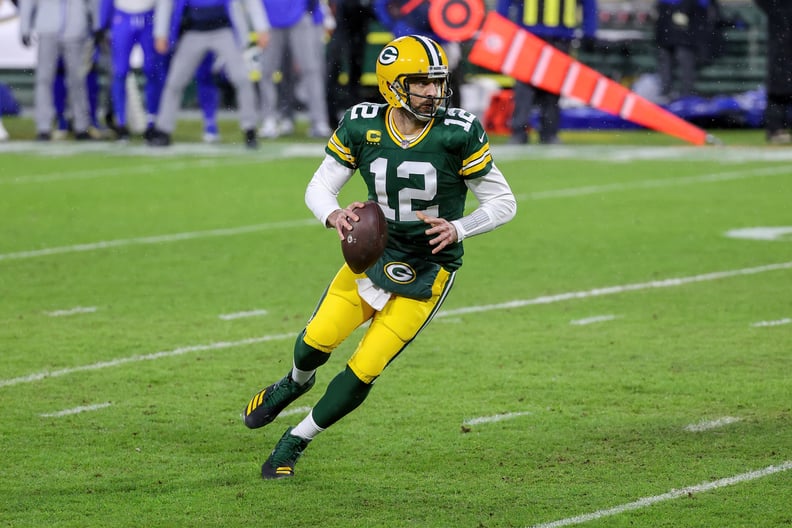 Feb. 6, 2021: Aaron Announces He's Engaged
February was a big month for the Green Bay Packers quarterback. Not only was he awarded the MVP award during the NFL Honors ceremony, but he also candidly announced that he was engaged! "2020 was definitely a crazy year filled with lots of change, growth, some amazing, memorable moments, 180 straight days of having my nose hair scraped, playing for very little fans or no fans the entire season, I got engaged, and I played some of the best football of my career," he said during his acceptance speech. In closing, Rodgers publicly thanked his close-knit support system, which included his fiancée, though he didn't call her out by name.
Feb. 22, 2021: Shailene Confirms Her Engagement to Aaron
Finally, after much speculation, Woodley officially confirmed that she and Aaron were engaged during her virtual appearance on "The Tonight Show Starring Jimmy Fallon." In fact, she told host Fallon that they had actually "been engaged for a while now." She went on to say that she never saw herself marrying a football player, but after a "chat" with her dog, it was the end of the discussion. "When I first met him, my dog pulled me aside and was like, 'If you don't date this dude, I will disown you as my mother, because the three feet that I run with you when you throw a ball is nothing compared to the marathon I'm able to run with him,'" she recalled.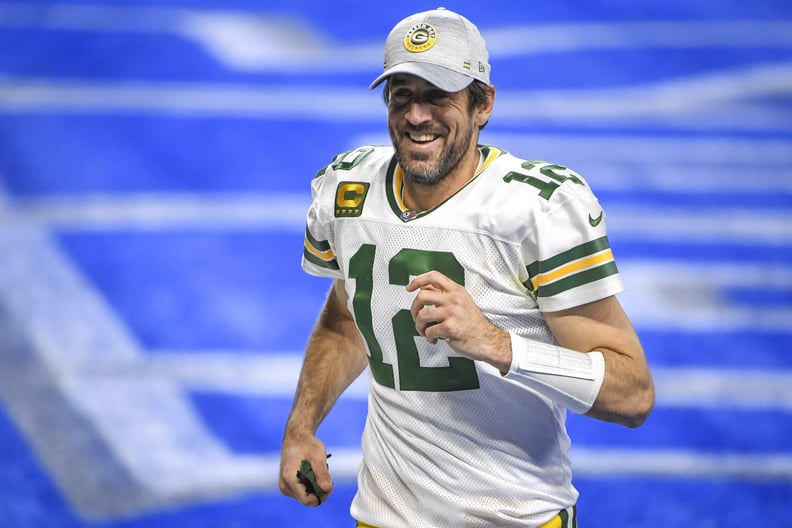 March 4, 2021: Aaron Gushes About Shailene
The NFL star wasn't afraid to get mushy about his fiancée. Back in March 2021, Rodgers sat down via Instagram Live with luxury watch brand Zenith and opened up about life during the pandemic, his recent engagement, and where he sees himself in the future. "I'm recently engaged, so been enjoying that part of my life," he said before adding, "that's the best thing that's happened to me in the last year."
Rodgers also revealed that he hopes fatherhood is in the somewhat near future, sharing that it's "definitely something I look forward to. It's gonna be a really fun challenge."
May 2021: They Go on a Couples Trip With Miles Teller and Wife Keleigh Sperry Teller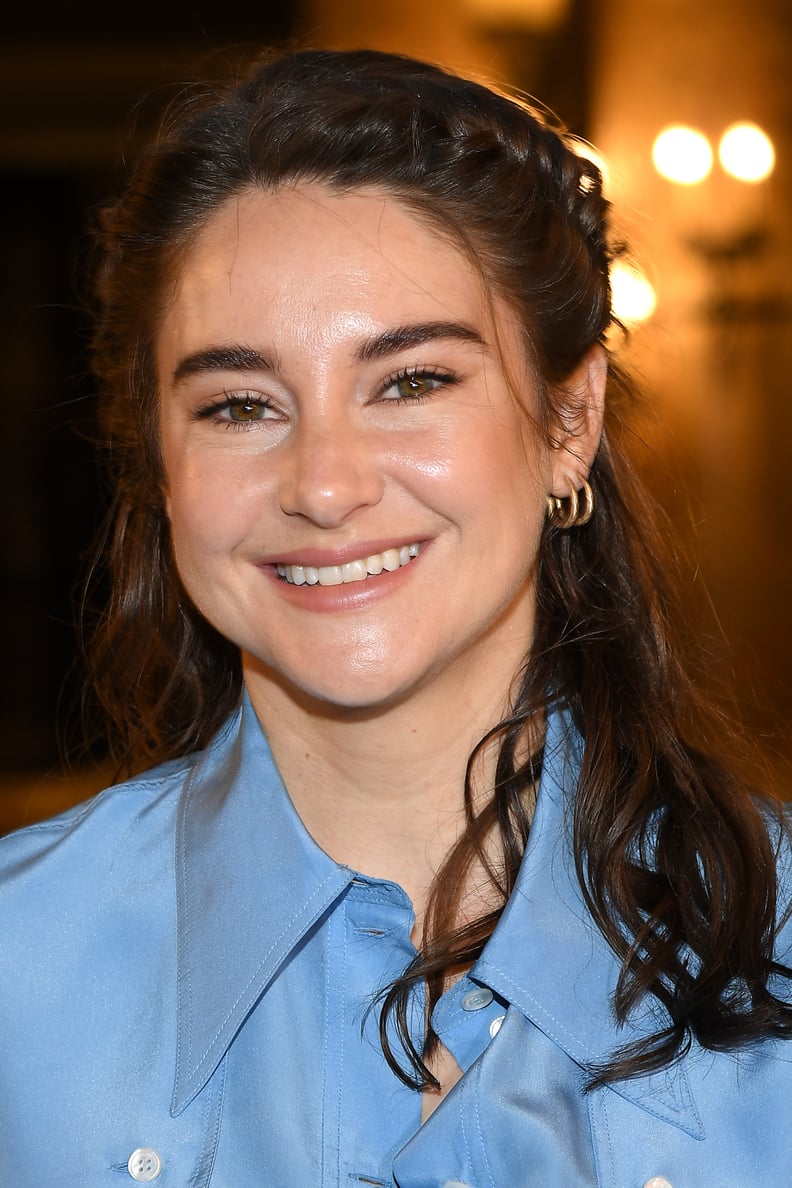 June 7, 2021: Shailene Tells Shape She Feels They "Were Meant to Be Together"
Woodley said at the time she knew it all moved a bit fast — partly because they were able to spend tons of quality time together mid pandemic — but she believed she "would have met Aaron in any context, any space in time, because I feel we were meant to be together." The "Big Little Lies" actress told Shape that they "jumped in headfirst," moving in together after a short time of dating. Looking back, she explained it allowed them to get "some of the sticky bits out of the way early."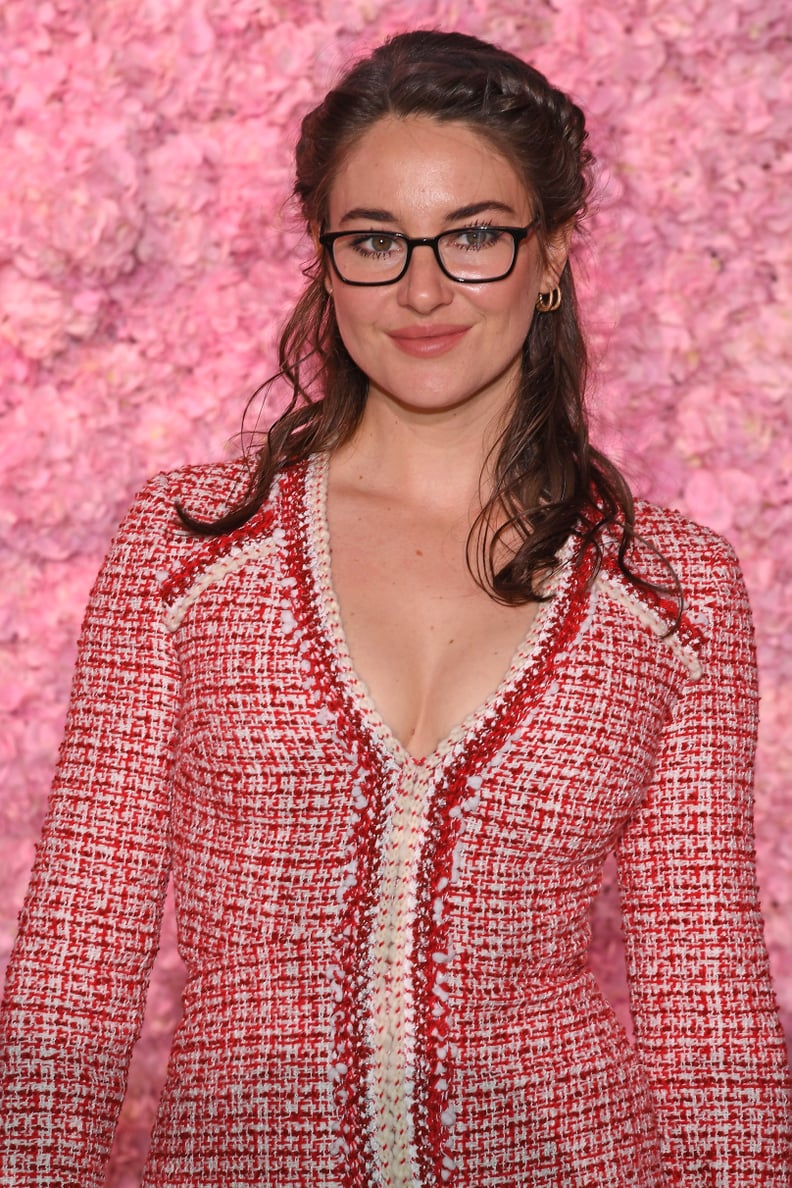 Feb. 16, 2022: Shailene Woodley and Aaron Rodgers Break Up
Woodley and Rodgers broke up after less than two years together, People reported on Feb. 16. "It was an amicable split," a source told the outlet. "They're very different people with busy careers and there were obstacles that they couldn't surmount. They will remain friendly; there's no bad blood and no drama. It just didn't work out for them."
Neither Woodley nor Rodgers has publicly addressed the breakup.