People Are Comparing Taylor Swift's Video to Beyoncé's "Formation" — and It's Pretty Vicious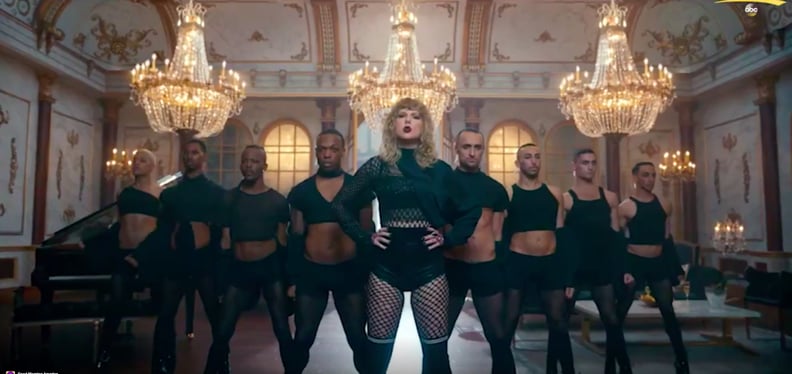 Taylor Swift dropped "Look What You Made Me Do," the first single from her upcoming album, Reputation, last week, and the reactions from fans on social media seemed to be mixed. Hours later, when a teaser for the song's video premiered on GMA, the comparisons to Beyoncé's "Formation" video came, well, swiftly; in one shot in particular, Taylor stands in the middle of a line of carefully placed dancers — like, why are they segregated? — wearing a black fishnet bodysuit while in a stunning old home similar to the one featured in the Southern gothic Beyoncé clip.
While some of the comparisons are just plain funny, others really take it there, calling out Taylor's history of skirting issues of race and equality and using the topic of feminism only when it benefits her.
The reactions prompted a response from Joseph Kahn, the director of the "Look What You Made Me Do" music video. On Friday, he took to Twitter to deny that Taylor's video was influenced by "Formation":
I've worked with Beyoncé a few times. She's an amazing person. The #LWYMMDvideo is not in her art space. Love and respect to Bey.

— Joseph Kahn (@JosephKahn) August 26, 2017
Now that Taylor has premiered the video in full — and the scene was revealed to be poking fun at her former flame Tom Hiddleston read on for the most savage (and arguably accurate) comparisons to "Formation" and "Look What You Made Me Do."