Joey King Prefers to Keep Her Relationships Out of the Spotlight
Since Joey King has grown up in the spotlight, there's always been a lot of curiosity about who she's dated. Prior to her engagement to Steven Piet, the "Kissing Booth" star only had one other relationship in the public eye with her former costar Jacob Elordi. The two called it quits after two years together, but the 22-year-old later found love with Piet.
Like Elordi, King also met Piet while working on set, and they've been together ever since. In her engagement announcement, King said that her fiancé made her feel like "the luckiest lady alive" when he asked her to marry him on Feb. 2. "I love you more than an Instagram caption could ever do justice," she wrote in a post announcing the big news. "Hanging out with you forever sounds like a real dream, so let's do it." Keep reading to learn more about King's dating history.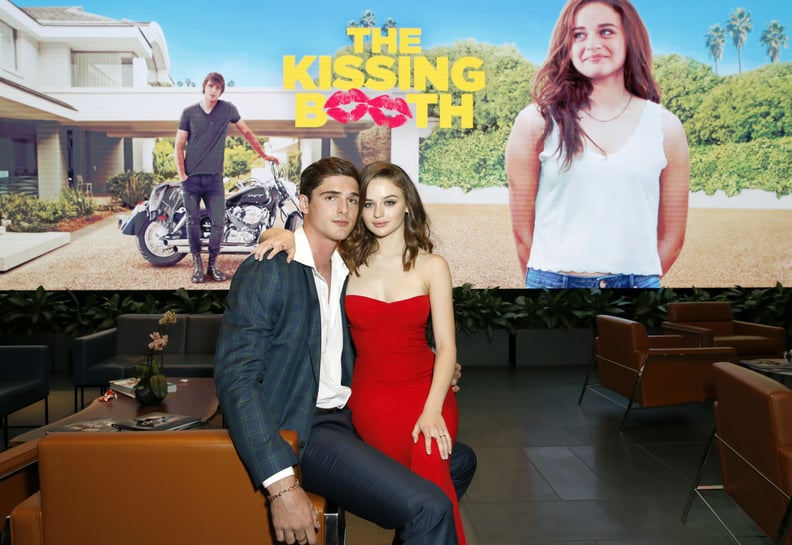 Jacob Elordi
The "Kissing Booth" costars turned their onscreen romance into a real one back in 2017. It wasn't quite love at first sight, but King told Bello magazine there was definitely a vibe there from day one.
"Was it love at first sight? Well, I thought he was very cute when we first met, but it started as a friendship," she said. "Right away we were talking about gross things with each other. But before long I started to realize, 'Hey, I think I kind of like this person!' It was such an interesting experience meeting your boyfriend on set because you spend so much time together and become so close so fast."
King and Elordi dated for a couple of years, but by early 2019, it became apparent they weren't seeing each other anymore. In an interview with Refinery29, King admitted that the intense attention from fans trying to "figure out" if she and Elordi had broken up made things worse.
"All you can really do at that point is shut your phone off and crawl into your sister's bed and watch 'Friends' with her, because when you're going through something and the world wants to go through it with you or [wants] to get every piece of detail from you about it, it's really difficult . . . I think that the best way to make it go away is to just not acknowledge it."
After their breakup, Elordi dated Kaia Gerber, but the two called it quits after a year of dating in November 2021.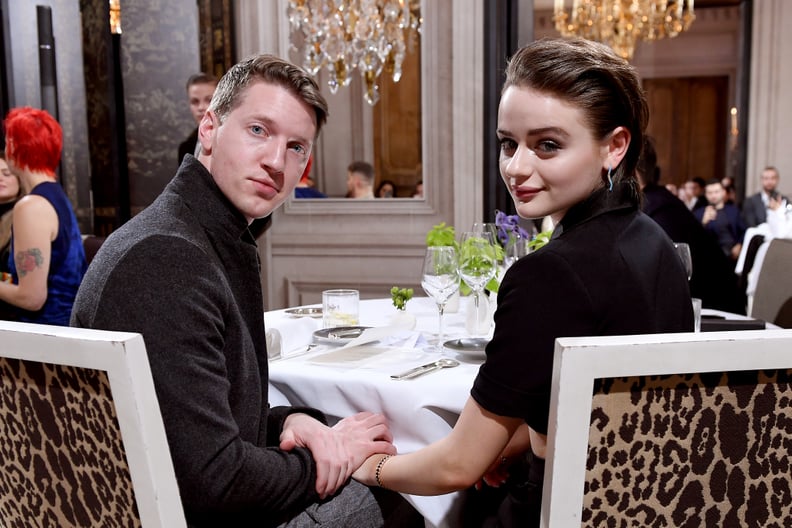 Steven Piet
Shortly after her breakup with Elordi, King began seeing Steven Piet, whom she met while working on "The Act." Piet was a producer on the Emmy-nominated miniseries, which starred King as Gypsy Rose Blanchard. According to E! News, the two were spotted cozying up during a screening of "Harry Potter and the Chamber of Secrets" in September 2019 while on a triple date with King's sisters and their dates. King and Piet were also seen together on the red carpet at the Walt Disney Studios Emmys party that same month, which they attended as nominees for "The Act."
On March 1, the couple announced their engagement — which took place on Feb. 2 — via Instagram. "I never knew happiness could be so powerful that it can take the air from your lungs, overwhelming every part of you that you can't help but feel your eyes well from the undeniable joy," King wrote in her post. "I never knew love could be so unquestionably beautiful. I never knew until you."
Piet also confirmed the news in his own Instagram post, writing, "You've unlocked a dimension of love in me that I never knew existed."