Who Is Lizzo Dating?
Let's Set the Record Straight: Lizzo Seems to Be Happy Being Her Own Soulmate Right Now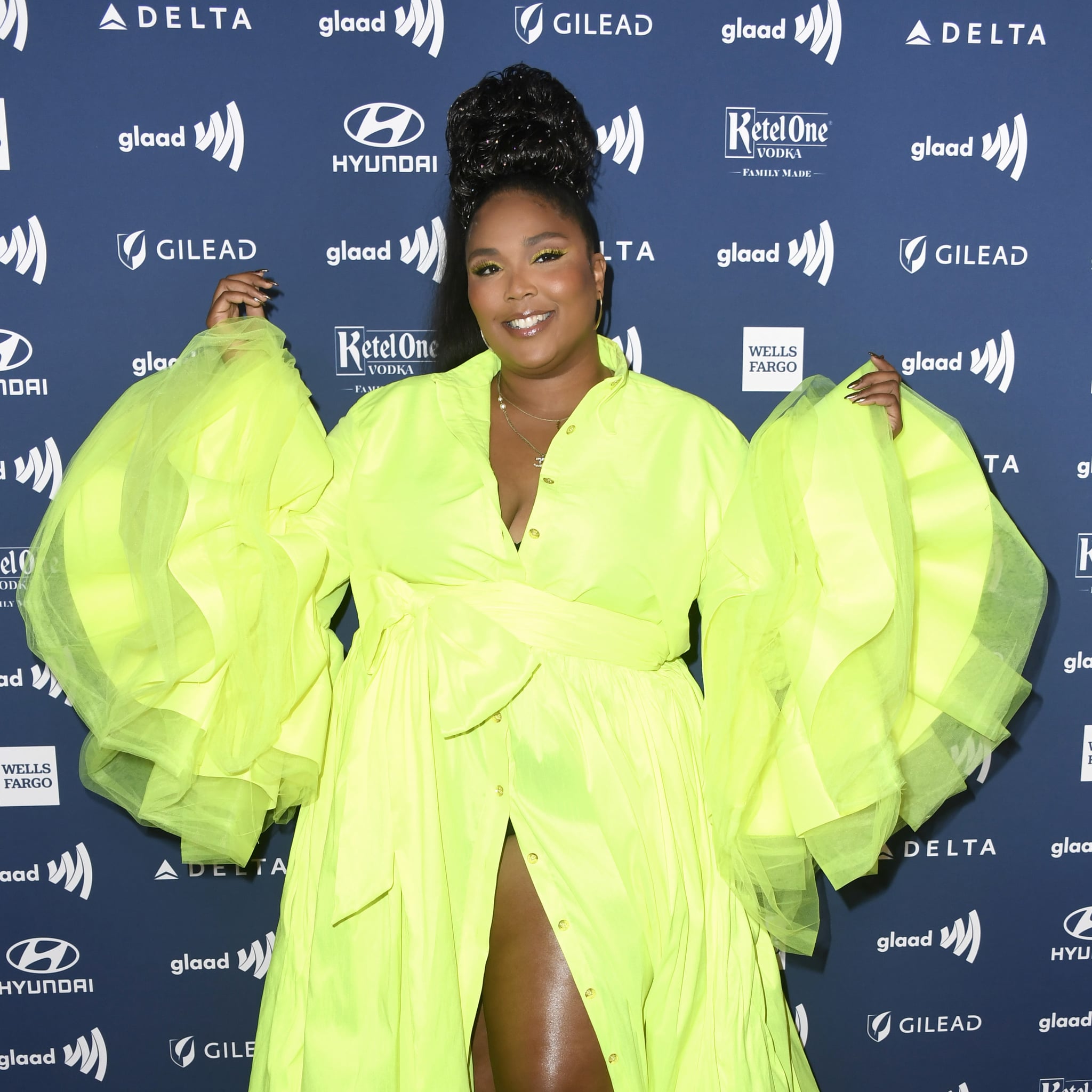 Lizzo is 100 percent that b*tch with or without a partner in her life, and we don't need a DNA test to prove it. But with all of her songs about romance, heartbreak, and sex, people can't help but wonder what's going on in the 31-year-old's love life. In "Truth Hurts," the songstress even references a "new man on the Minnesota Vikings" in the chorus, and at a May 2019 concert, Lizzo disclosed that the mystery boyfriend who inspired the song was from her hometown of Detroit. "Y'all want to know a secret?" she asked the crowd. "The person I wrote that song about is from Detroit." Tell us more, girl!
Most of the time, Lizzo is pretty tight-lipped about her dating life, and as far as we know, she's not currently seeing anyone from the Vikings (and she's definitely not seeing that guy from Detroit anymore). She's not shy when it comes to flirting with celebrity hotties, however. After Chris Evans shared a video of a little girl dancing to Lizzo's "Juice," she tweeted him, "Wow marry me." She then screenshotted the Twitter thread and shared it to her Instagram Story with the caption, "Shooters gon shoot."
In an interview with Busy Philipps for E!'s Busy Tonight back in April, Lizzo also confessed that she once DM'd Drake. During the same interview, Philipps asked Lizzo about the sparks flying between the singer and Trevor Noah during her appearance on The Daily Show earlier that month, and Lizzo replied, "He's playing hard to get, but I'mma get you, Trevor." She's clearly playing the field, and she doesn't seem ready to settle for just anyone.
In a 2018 interview with Teen Vogue, Lizzo explained that her attraction isn't limited to men. "When it comes to sexuality or gender, I personally don't ascribe to just one thing," she said. She even told Philipps that she was currently crushing on both Barack and Michelle Obama, but seeing as they're both very much spoken for, she'll probably have to look elsewhere.
Right now, her priority seems to be loving herself rather than seeking validation. " . . . even if I were in a relationship, I'm a single-minded individual, and I really like my freedom," she explained to People in July. "I think there's a lot of people that need to be in relationships and need to be in love. I want it sometimes, but I don't need it." We can get behind that sentiment.