Who Is Victoria Pedretti Dating?
Think You Know Who The Haunting of Bly Manor's Victoria Pedretti Is Dating? Think Again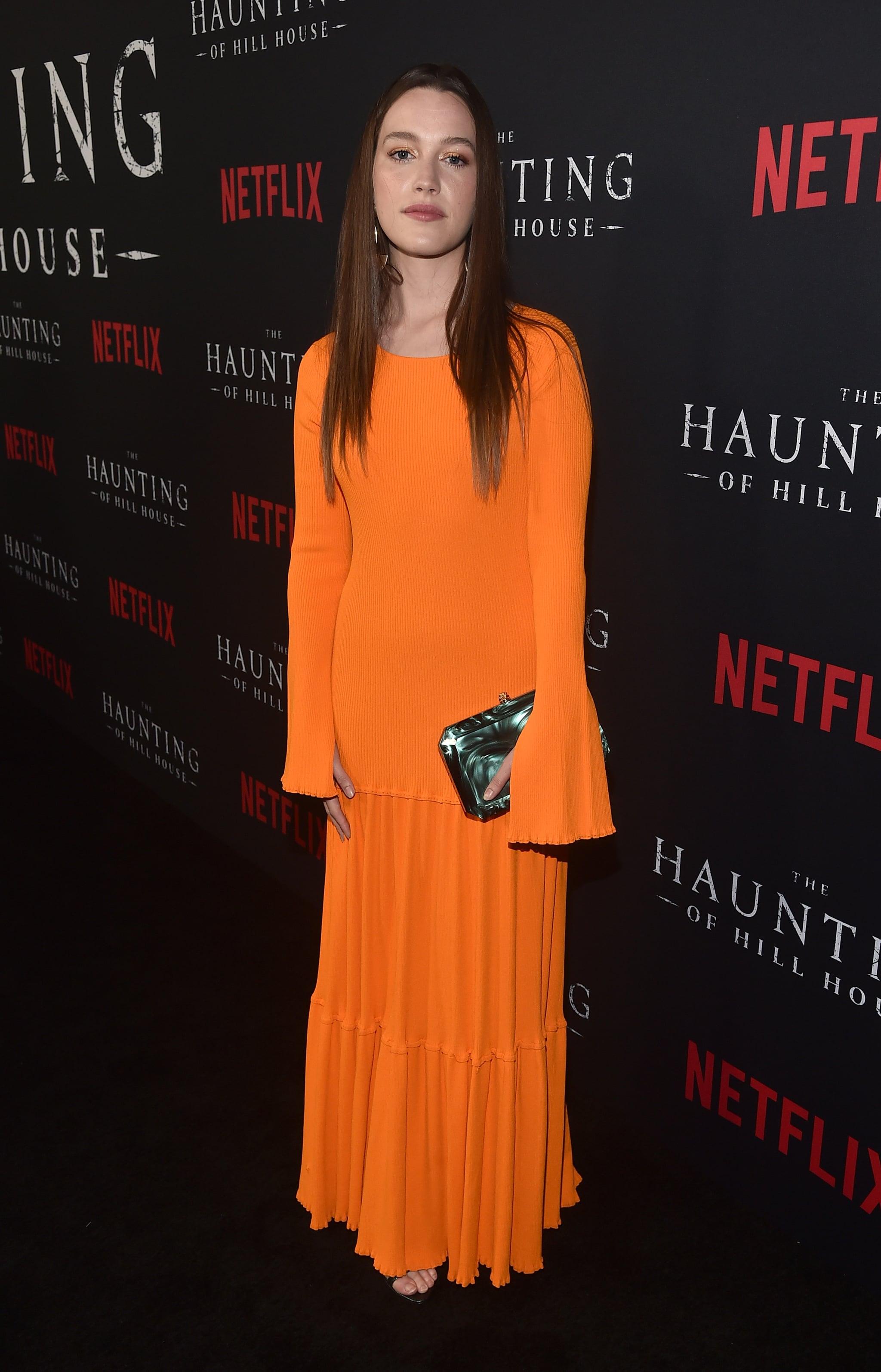 The Haunting of Bly Manor star Victoria Pedretti is getting tons of attention once again, including questions about who she's dating and other questions about her personal life. While social media usually makes it tough for modern celebs to keep their relationships quiet, Pedretti has managed the rare feat of avoiding any and all speculation and rumors about her dating life.
Pedretti, unlike many celebrities right now, keeps an extremely low profile in terms of her personal life. Although she does have an Instagram — with over a million followers, no less! — she has never shared an actual post on there, just stories, and those stories have never indicated much of anything about her personal life. She's also typically walked the red carpet alone or with co-stars, rather than bringing a date to any Hollywood event. Whether she's single or just keeping a relationship out of the public eye, it's clear that Pedretti prefers to keep her private life private.
Of course, with her public profile rising fast, it could start to get harder for her to keep her personal relationships quiet. In the past few years, Pedretti has gone from unknown to a major star in the making. She first drew attention in 2018, when she played Eleanor "Nell" Crain Vance, one of the siblings on Netflix's horror hit The Haunting of Hill House. In 2019, she followed that up with two major projects: playing a fictionalized version of Manson Family member Leslie "Lulu" Van Houten in Once Upon a Time in Hollywood, then joining the Netflix thriller series You as Love Quinn, a role she will reprise in the upcoming third season.
Most recently, she's back in The Haunting series as protagonist Dani Clayton, a governess who uncovers a haunted past, in The Haunting of Bly Manor. Her next projects are mostly unknown, other than the third season of You. As Pedretti continues to take on high profile projects, her personal life may be in the spotlight more and more, but hopefully she'll be able to share what she chooses, when she chooses, and totally on her own terms.