Xochitl Gomez (pronounced So-chee) stepped into the Marvel Cinematic Universe with her portrayal of America Chavez in "Doctor Strange in the Multiverse of Madness," and she's officially on the rise. The 16-year-old Mexican American actress has previously starred in the hit iteration of Netflix's "The Baby-Sitters Club" and "Gentefied," among other acting credits. The young star is now bringing the resilient Latina teenage superhero America to life with her incredible acting chops, working alongside remarkable actors, including Benedict Cumberbatch and Elizabeth Olsen. Though she bagged the role of a young Marvel superhero at an impressively early age, she's been earning her stripes in the acting game for over a decade now. Scroll ahead to get to know the talented new addition to the ever-growing MCU, including her famous acting coach, her audition process for America, and her future creative plans.
01
Xochitl Gomez Has Been Acting Since the Age of 5
Gomez has been acting since she was just 5 years old. Her mother enrolled her in a musical theater, where Gomez discovered her love for acting. In her time as a theater kid, she stacked her acting résumé, having performed in as many as 22 live productions. The actress also worked in over a dozen short films in the meantime.
"I was always in a show or rehearsing for a show, and I did it 'til I was 12," Gomez told Seventeen in April. "I did like, 22 musicals, and I just loved being on stage and performing. I also loved bonding with the cast and just all the excitement leading up to the show. It gave me a real passion for acting as well, and then I started doing on-camera stuff when I was 10, and my mom was super supportive."
She attributes her success to her mother's support, which helped her achieve her acting dreams. "She was the one that was driving me literally all over LA, and she even quit her job (to help me)," she told the outlet.
02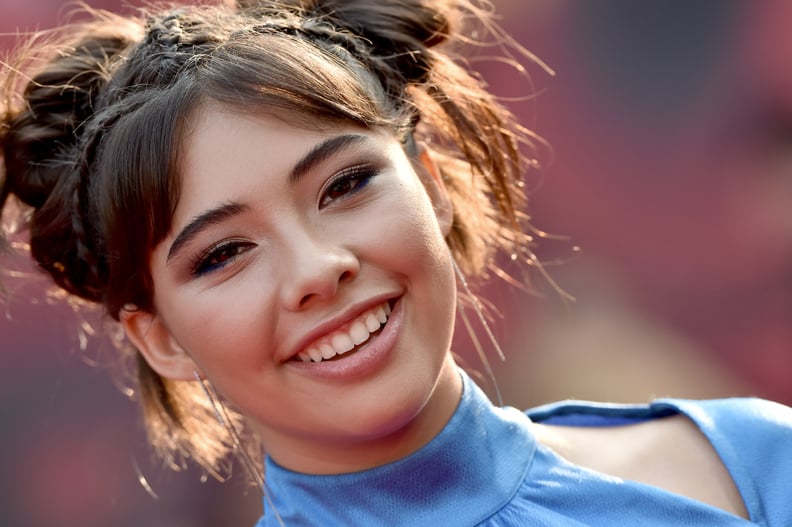 Xochitl Gomez Thought She Was Too Young For the Role of America Chavez
After wrapping up the production on "The Baby-Sitters Club" in 2020, Gomez taped an audition for "Doctor Strange in the Multiverse of Madness" when she was only 13. The actress recalled that she wasn't even aware of the character she was auditioning for, as Marvel Studios kept details under wraps and used code names for all the characters. Since America Chavez was initially written to be a young adult, aged around 18, Gomez didn't get her hopes up and had forgotten all about the role once she sent in her tape. Gomez was surprised when she got a callback for another round of auditions a couple of months later. By then, fortunately, screenwriter Michael Waldron had revisited the character and reimagined America as a much younger version than previously planned. Gomez got called in for a screen test in London, after which she received a surprise call from casting director Sarah Halley Finn, informing her that she was the new America Chavez.
03
Anthony Mackie Used to Be Xochitl Gomez's Acting Coach
Gomez attended Sundance Institute back in 2018, where another Marvel superhero, Anthony Mackie (who plays Sam Wilson, aka Falcon, in the Captain America franchise), mentored her. Gomez gushed over Mackie's performance in "The Hate U Give" as she shared a snap with the actor on her Instagram with the caption: "Fun fact: The unstoppable Anthony Mackie was our acting coach at Sundance Directors Lab this summer in Utah. Most demanding coach ever!" She added, "It was crazy, and I love him for pushing me so hard."
04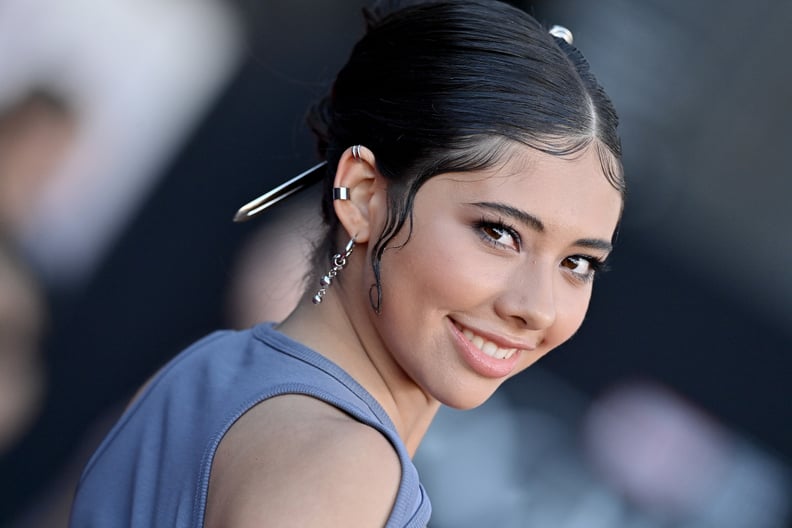 Xochitl Gomez Is Trained in Martial Arts
To prepare for the role of America Chavez, Gomez threw herself into stunt training as soon as she got a callback. Gomez opened up in a chat with Entertainment Weekly that she wanted to hit the ground running on the off chance she booked a screen test. She revealed that she had been training in martial arts since she was 11.
The actress began training with a stuntman friend, which involved intense workout regimes such as kickboxing, core strengthening, and wirework. "We trained for like a month (and did) kickboxing and stunt tumbling every other day for a couple of hours. It was intense, but I felt like it was necessary because if I got to the next stage, I didn't wanna do a little and be nervous. I wanted to go in there and own it, and I wanted (the Marvel team) to be blown away by my skills," Gomez told Seventeen. She added that after finally booking the role, she stepped up her daily training by adding running to the mix.
05
Xochitl Gomez Took Up Skateboarding During the Pandemic
While shooting "The Baby-Sitters Club" in Canada, Gomez picked up new physical activities, including skateboarding. "Vancouver has so many awesome skateparks! I'm just a beginner, and I fall a lot — yeah, I'm that kid at the park in a full set of pads," the actress said about her newfound love for skating in an interview.
06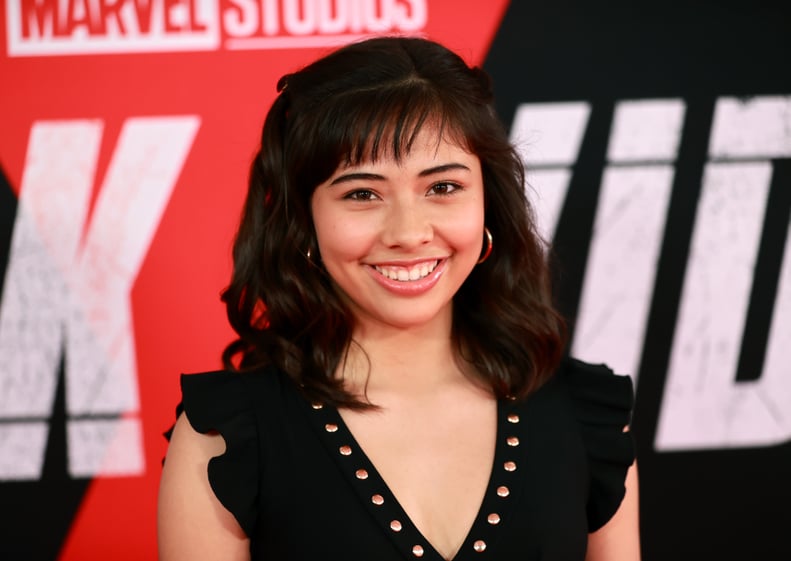 Xochitl Gomez Dreams of Directing in the Future
Gomez has already mapped out how she'd like to challenge herself in her future endeavors, and it seems that directing is definitely on her mind. She expressed that she looks to other Marvel actors for inspiration and is looking forward to walking in their footsteps by deftly balancing big studio projects with indie flicks. She then went on to explain her proclivity for directing, saying, "I do have some ideas for music videos that I'd like to shoot for artists that I really like just because lots of the directors that I like started in music videos. So, that just seems like a good way to start."
In the meantime, she says she's been practicing by directing her own dance videos and montages on TikTok. "I find so much joy in that. It's like, why not start doing music videos?" If her TikTok content is any indication, we certainly can't wait to witness what else she has in store for us!