Aidan Gillen on Littlefinger and Sansa's Relationship
Game of Thrones: Aidan Gillen Breaks Down Littlefinger's Relationship With Sansa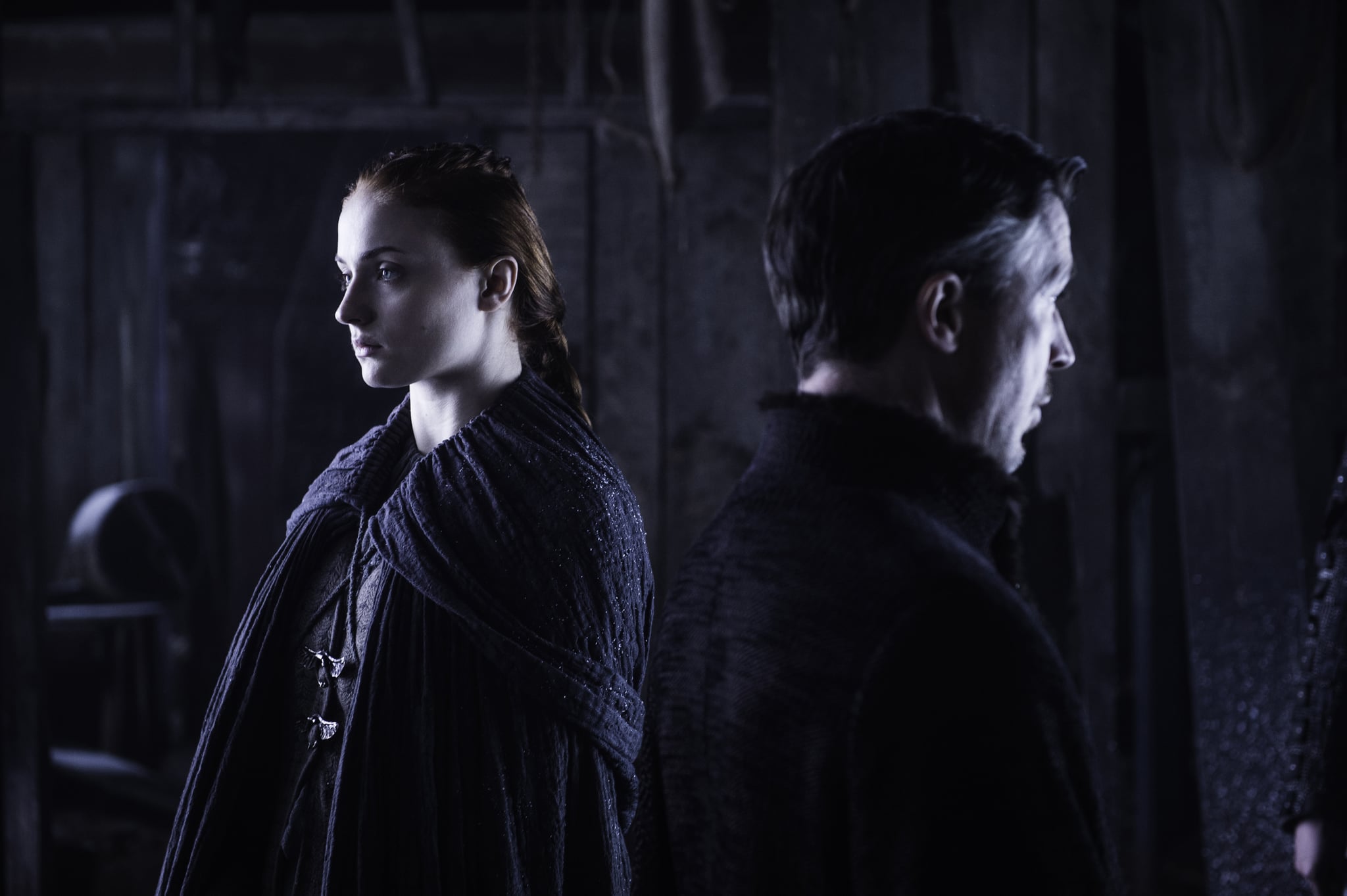 There's no doubt that Littlefinger and Sansa Stark's relationship status on Game of Thrones would be "It's Complicated" . . . capital "I" and capital "C." He was in love with her mom. He pushed her aunt to her death. He kissed Sansa, continues to manipulate her, and hopes to take the Iron Throne with her by his side. So, yeah, it's weird, and actor Aidan Gillen, who plays Littlefinger, has his own feelings about it. In an interview with Entertainment Weekly, he explained his perspective on the pair's strange relationship.
"I finished last season on a promising note by laying my cards on the table — at least to Sansa," he said. "I was [sowing seeds of doubt about Jon Snow] throughout my appearances in season six, and, yeah, that will continue. It's pretty obvious what my game is there. We're playing out that final exchange in the Great Hall in Winterfell."
Importantly, he believes Littlefinger understands that Sansa has a game plan of her own. "My character is becoming quite aware that Sansa is becoming as bright as me and just as wary of my manipulations of her. They're onto each other," he said. "They use each other. They enjoy each other. And they keep a lot from each other. There are all kinds of mixed things going on with Littlefinger and his relationship with Sansa, so watching her grow in stature is quite enjoyable."
With the Game of Thrones premiere fast approaching and the season seven pictures giving us all kinds of clues to consider, we already have plenty of theories about what might happen in the upcoming episodes, including a couple of ideas about how Littlefinger might die. The countdown continues . . .