American Horror Story: Roanoke Timeline
5 Dates That Are Key in Figuring Out American Horror Story: Roanoke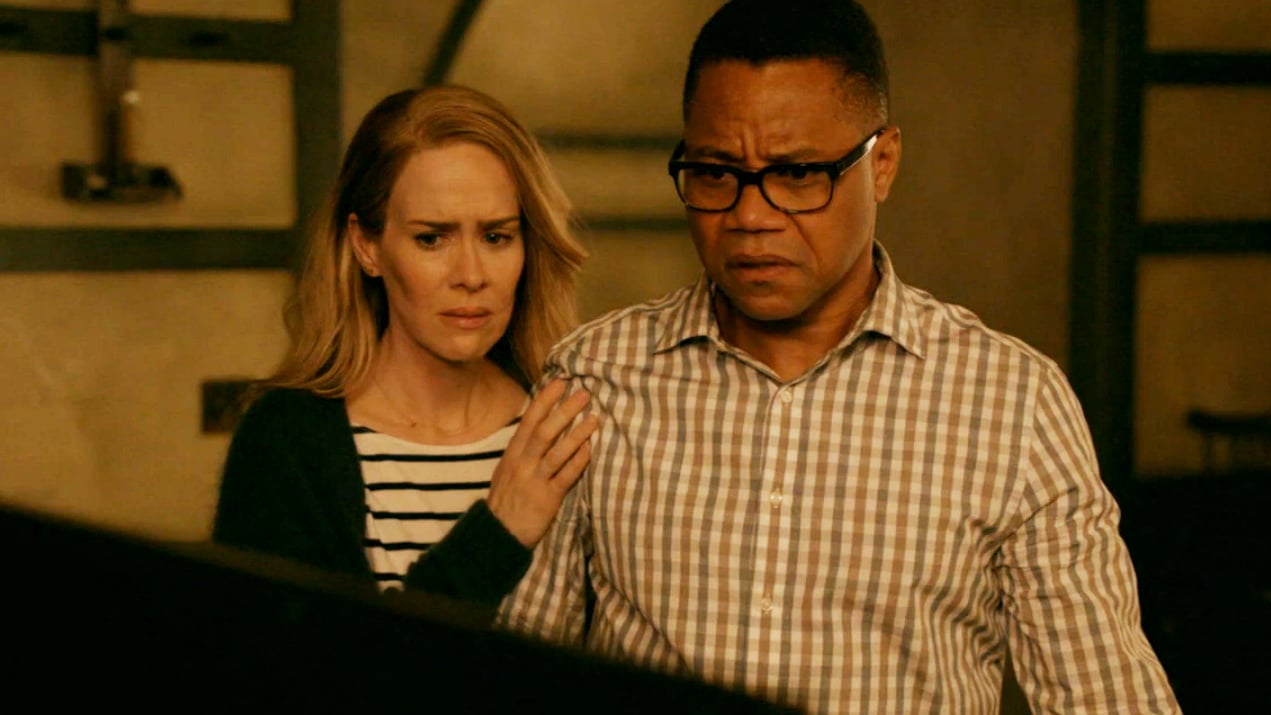 As usual, American Horror Story has already gotten us all confused about what's happening and at what point in time. Therefore, it's important that we lay out exactly what's going on with the history of the Roanoke home and the lore that we know about so far. A ton is revealed in the second episode about the house's history, and — surprise — it's all terrifying. Here's a breakdown.
1590: The year the colony at Roanoke disappears.
1974: According to Dr. Elias Cunningham, this is the year a family (a father, a mother, and two daughters) flee the Roanoke house, leaving all their possessions behind and no forwarding address. The house remains vacant for 15 years.
Oct. 11, 1997: Dr. Cunningham, a professor at Bradley University, records a video, which is then found by Shelby and Matt. In it, he claims to have arrived at the property two months earlier (August) to start research on his true-crime novel. After he tells his story, he goes into the house, and the last we see of him is when he goes into the house with his camcorder and we catch a brief glimpse of Kathy Bates's character in the mirror before the tape cuts out.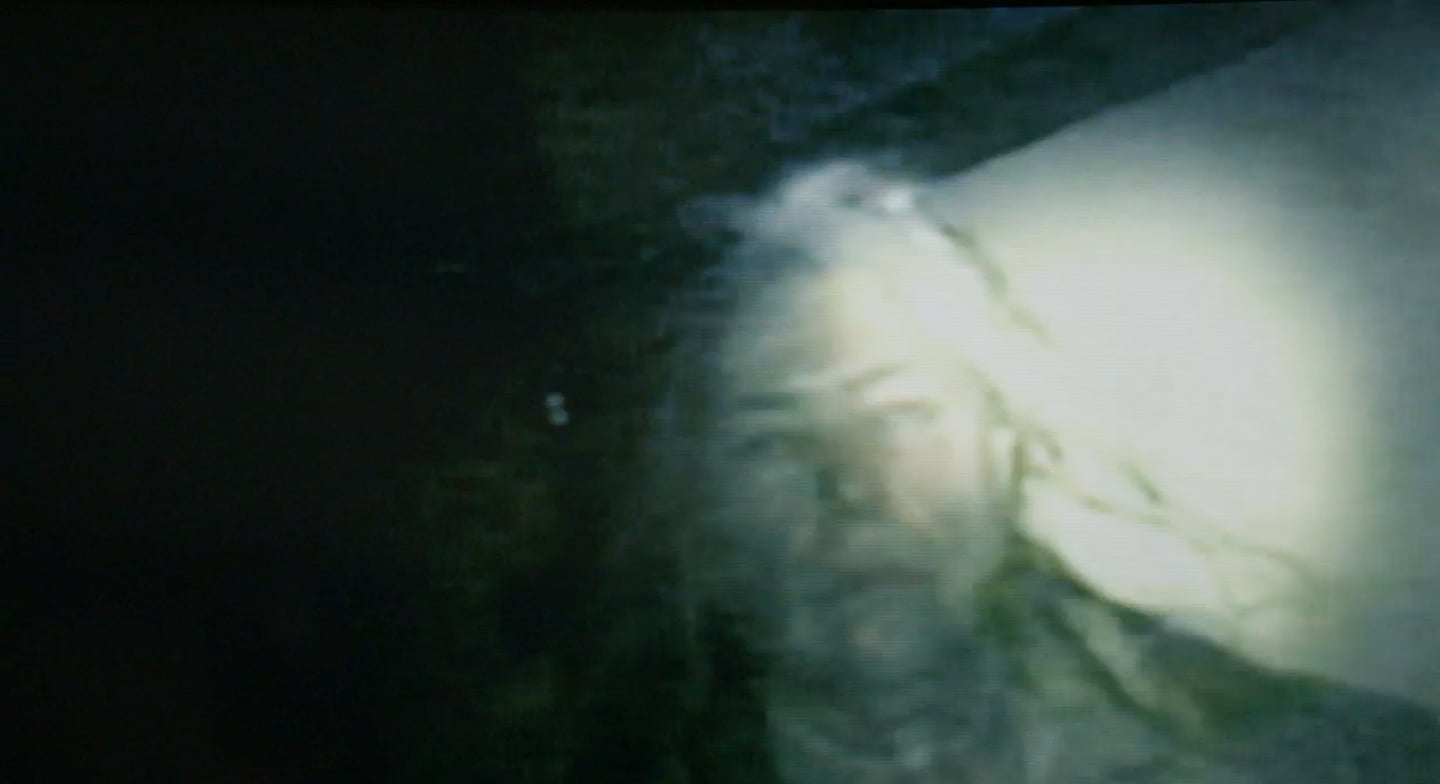 1988: The year Dr. Cunningham claims that nurses/sisters Miranda and Bridget-Jane worked at an assisted living facility in Rochester, NY: "It was suspected, but never proven, that they were behind the mysterious deaths of two elderly patients." They quit, then opened their own assisted living facility in the Roanoke house.
Oct. 29, 1989: The day the police are called to investigate the facility. Relatives of the patients were concerned that no one had been answering the phones for three weeks (approximately Oct. 8). The sisters disappeared, leaving the unfinished word "MURDE" on the wall. No personal items were left, just the corpses of the people they had murdered. Dr. Cunningham is convinced that they didn't flee; they were stopped by malevolent forces in the house, something even more evil than they are.