Will Carl and Negan Become Friends on The Walking Dead?
The Walking Dead: Things Between Carl, Rick, and Negan Are About to Get Awkward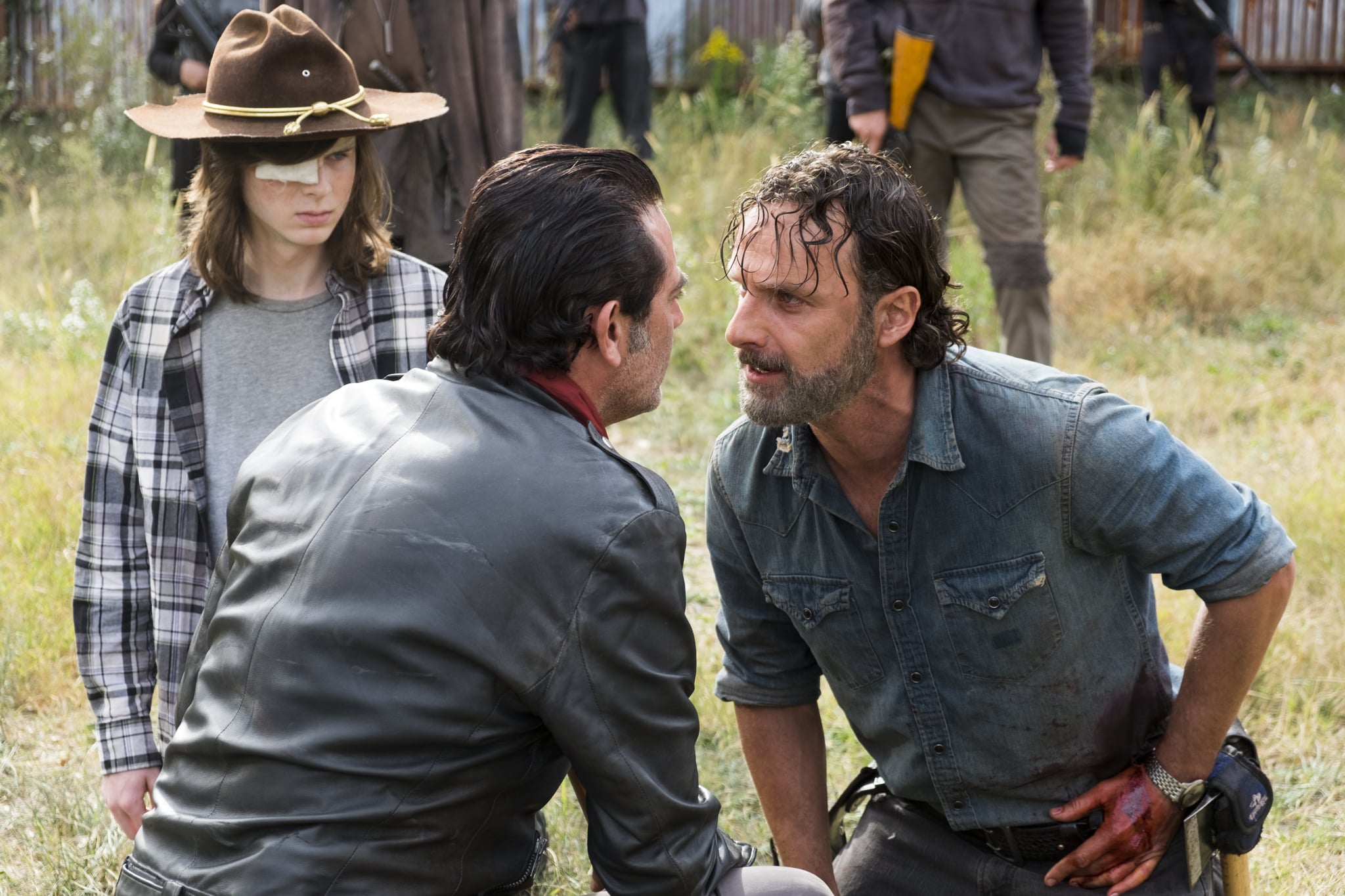 Season eight of The Walking Dead has to be more uplifting than season seven, right? Maybe, but then again, maybe a bunch of people get ripped apart by walkers and we all end up dead on the inside, yet again. AMC revealed the trailer and premiere date for season eight during the show's Comic-Con panel on Friday, while the cast gave away what little they could about the upcoming episodes.
One relationship we're looking forward to dissecting is the one budding between Carl (Chandler Riggs) and Negan (Jeffrey Dean Morgan). The two characters form an unlikely friendship in the comic books, and the show's writers seem to loosely be following that same path.
"Ever since the comics and the whole Carl and Negan storyline came out, I've been so, so excited for the whole arc between the two," Riggs said at the panel. "I can't wait."
When asked whether Carl and Negan's closeness would drive a wedge between Carl and Rick, Morgan drawled, "I hope so."
Honestly, I hope so too. Season seven of the zombie series moves so slowly, and I hope the writers take advantage of the new season to amp up the character development and the action.