Will Caroline Be on The Originals?
Now That The Vampire Diaries Is Over, Is Caroline Heading to The Originals?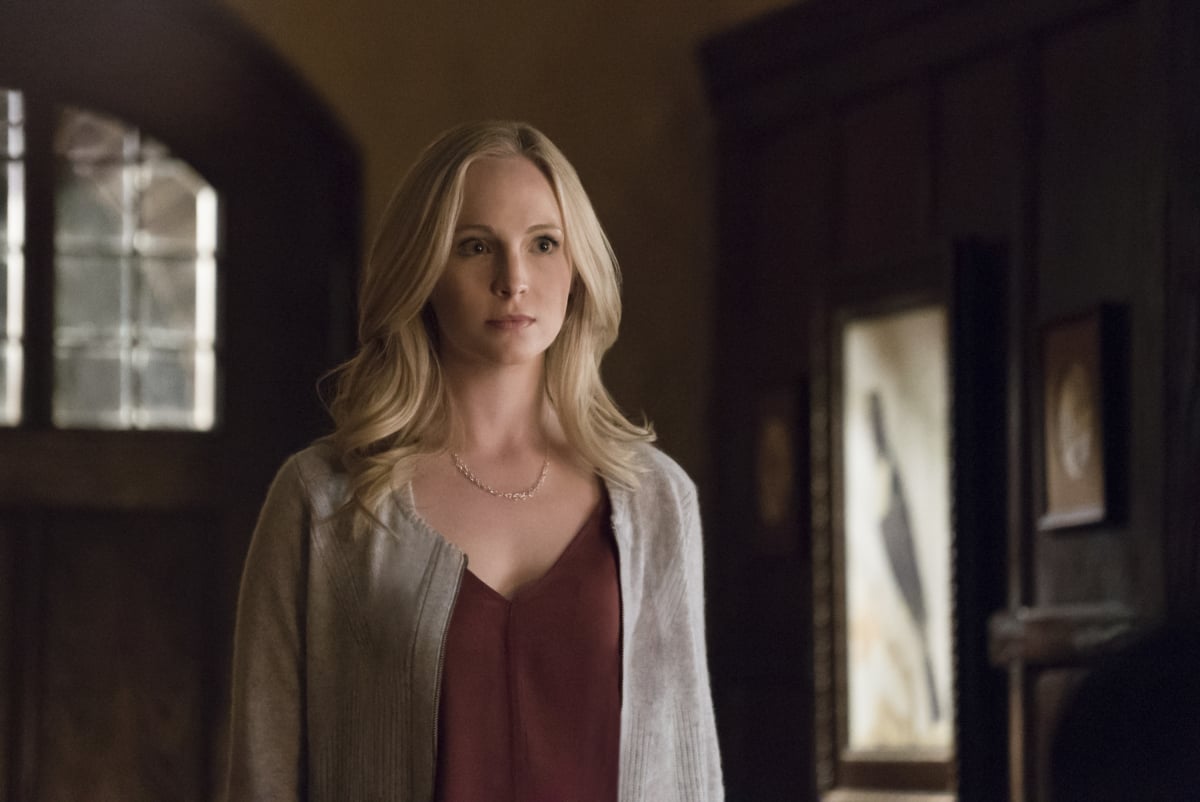 The Vampire Diaries is officially over, but we might not have to say goodbye to our favorite characters quite yet. Even though the finale revealed three big character deaths, it did leave the door open for a potential crossover with its spinoff series, The Originals. After Stefan's tragic death, Caroline and Alaric decide to open a Salvatore boarding school for supernatural children like her own. And guess who just happens to make a very generous $3 million donation? Why, none other than her former love, Klaus. Even though it isn't exactly the Klaroline reunion we were hoping for, Alaric's voiceover does state that it's "the beginning of another story." So, is the vampire heading to New Orleans?
Maybe, but not right away. While Matthew Davis, who plays Alaric, is already set to make an appearance on The Originals this coming season, that doesn't necessarily mean Candice King, who plays Caroline, will join him. "Obviously our timelines did not match up, so Caroline and Klaus are not coming face-to-face in this season," Julie Plec told The Hollywood Reporter following TVD finale. "That being said, we do have crossover elements in the upcoming season of The Originals that's about to start airing, and it all brings it back to what I see as a future for either The Originals or another piece of the franchise to launch off of the end of The Originals." If The Originals gets picked up for season five, it sounds like there is a good chance Caroline will be joining. And if not, there's always the potential for a Klaroline spinoff!