Are Cloak and Dagger Dating?
Yes, Marvel's Cloak & Dagger Is a Love Story — Here's Why You Should Get Invested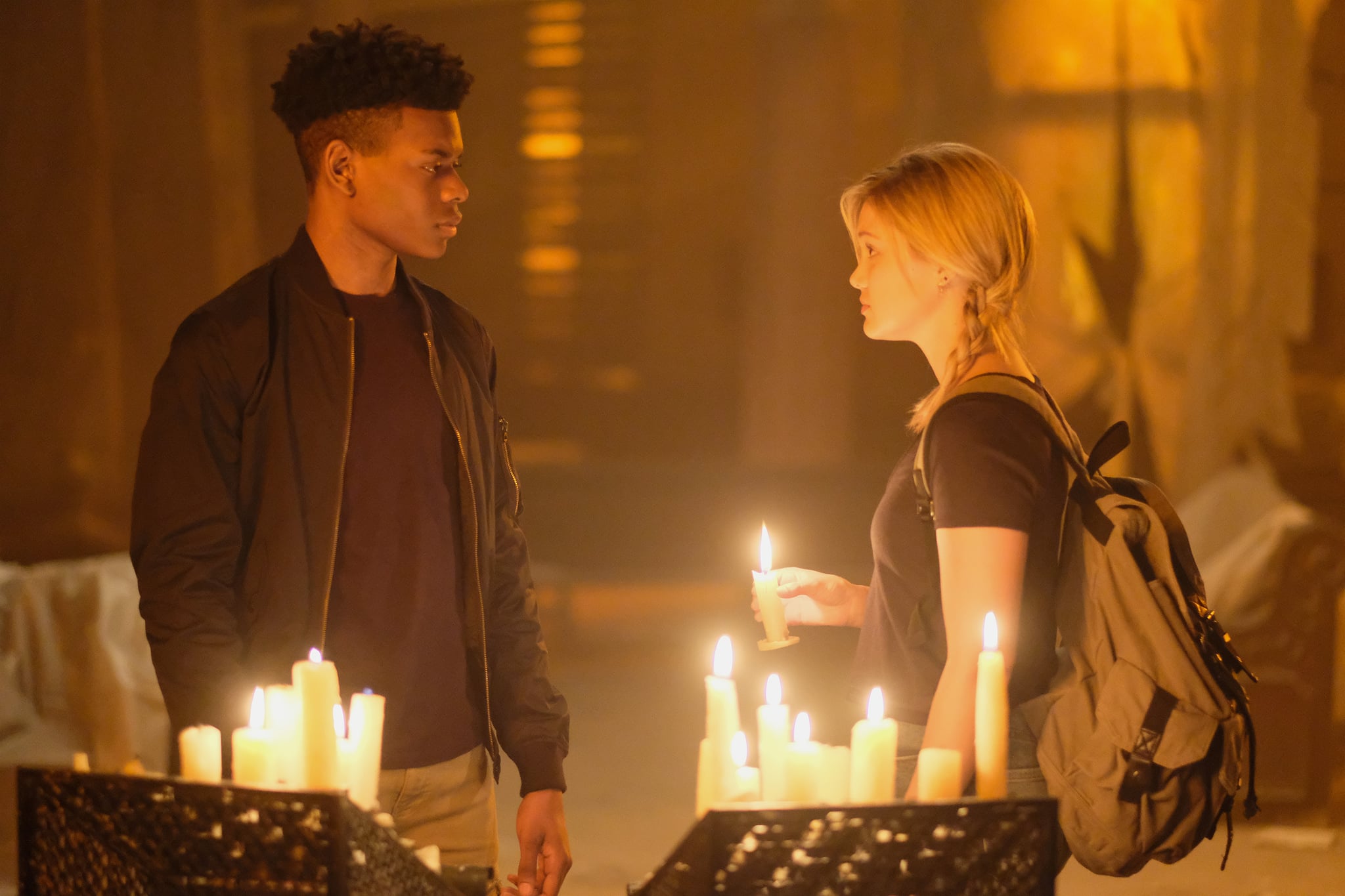 We've already dubbed Freeform's newest series, Cloak & Dagger, as Marvel's superhero Romeo and Juliet, and after watching the premiere episode, it's easy to see why. Tyrone, aka Cloak, played by 20-year-old Aubrey Joseph, and Tandy, aka Dagger, played by Disney Channel's Olivia Holt, have enough chemistry on screen to spark a house fire. As if that weren't enough, it looks like the show will follow the comics closely and give the two superheroes a love story built for the ages!
To bring any newcomers up to speed, in the first episode, Tyrone and Tandy meet as children after tragic events bring them together fighting for their survival underwater. It is here where they both get exposed to a yet-to-be-explained substance that gives them their powers. This storyline deviates from the comics a bit, as they first meet each other as runaways in the book.
After saving Tandy from a potential robbery, the two accept an offer for shelter and are held captive as lab rats for a new synthetic heroin, which is how they get their superhuman abilities. On the show, Tandy and Tyrone reunite years later as teenagers and discover that they now have haunting superpowers and piece it back to the earlier incident underwater.
While we don't get any explicit signs of a romance in the premiere — in fact, Tandy's currently dating Liam, played by Carl Lundstedt, and Tyrone's love interest is played by Noëlle Renée Bercy — we do get a glimpse of a future between the two in the upcoming previews, which show that nothing can keep them apart. That means we'll just have to keep watching to see how Cloak and Dagger's inevitable love affair unfolds.