How Did American Horror Story Roanoke Connect to Freak Show?
American Horror Story: The Subtle Way Roanoke Traces Back to Freak Show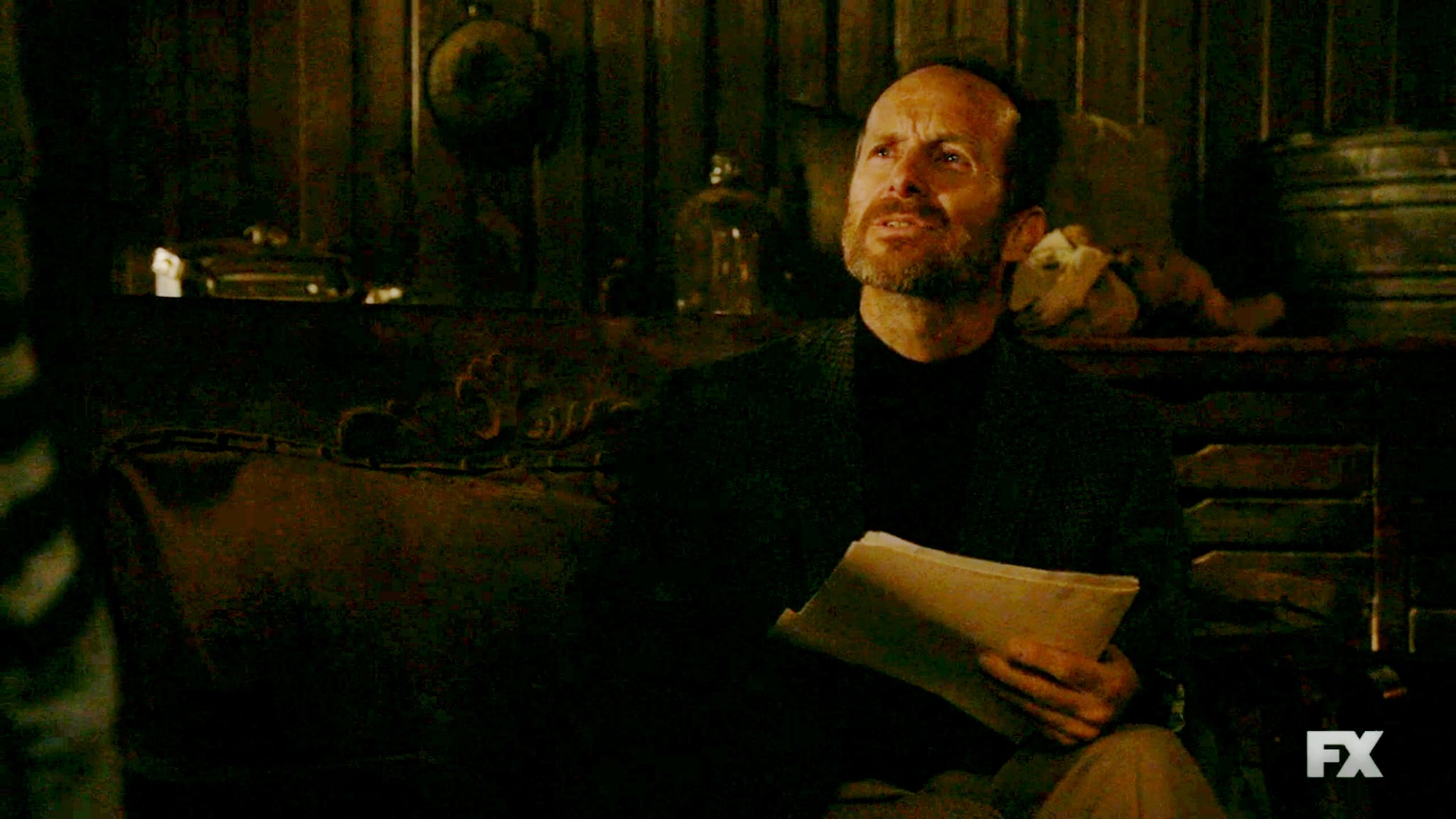 This week, American Horror Story stretched another thread across the complicated web of season connections that first appeared back in season four. Going into "Chapter 4" of season six, we already knew Roanoke would somehow connect to Freak Show, thanks to a hint that creator Ryan Murphy recently dropped to Entertainment Weekly. Of course, we had our own theories about possible intersections, and it turns out we weren't far off at all.
Here's what happens. In the new episode, we learn Dr. Elias Cunningham, the crazed man from the unearthed video tapes on the property, isn't so dead after all. He's alive and well, and he's got tons of information about the spirits that haunt the house. At this point, Elias gives a brief history of the house, and that's where we hear a familiar name: Mott. Apparently, in 1792, Edward Phillipe Mott actually constructed the Roanoke house. What's more, he's the first person to completely disappear from the property.
What's strange is, Elias says the undead members of The Lost Colony have claimed the souls of all those who set foot on the cursed land. Later, we see all the spirits who have lost their lives: the psychotic nurses, the bloodthirsty pig man, and more. And yet, Elias never again mentions Mr. Mott, nor does he point out his lost spirit. Could it be something else happened to him? Will he turn up, in some form, to make contact with Shelby and Matt? You can almost certainly count on it.