How People Fall in Love on The Bachelor
The Not-So-Sneaky Ways Producers Encourage Bachelor Couples to Fall in Love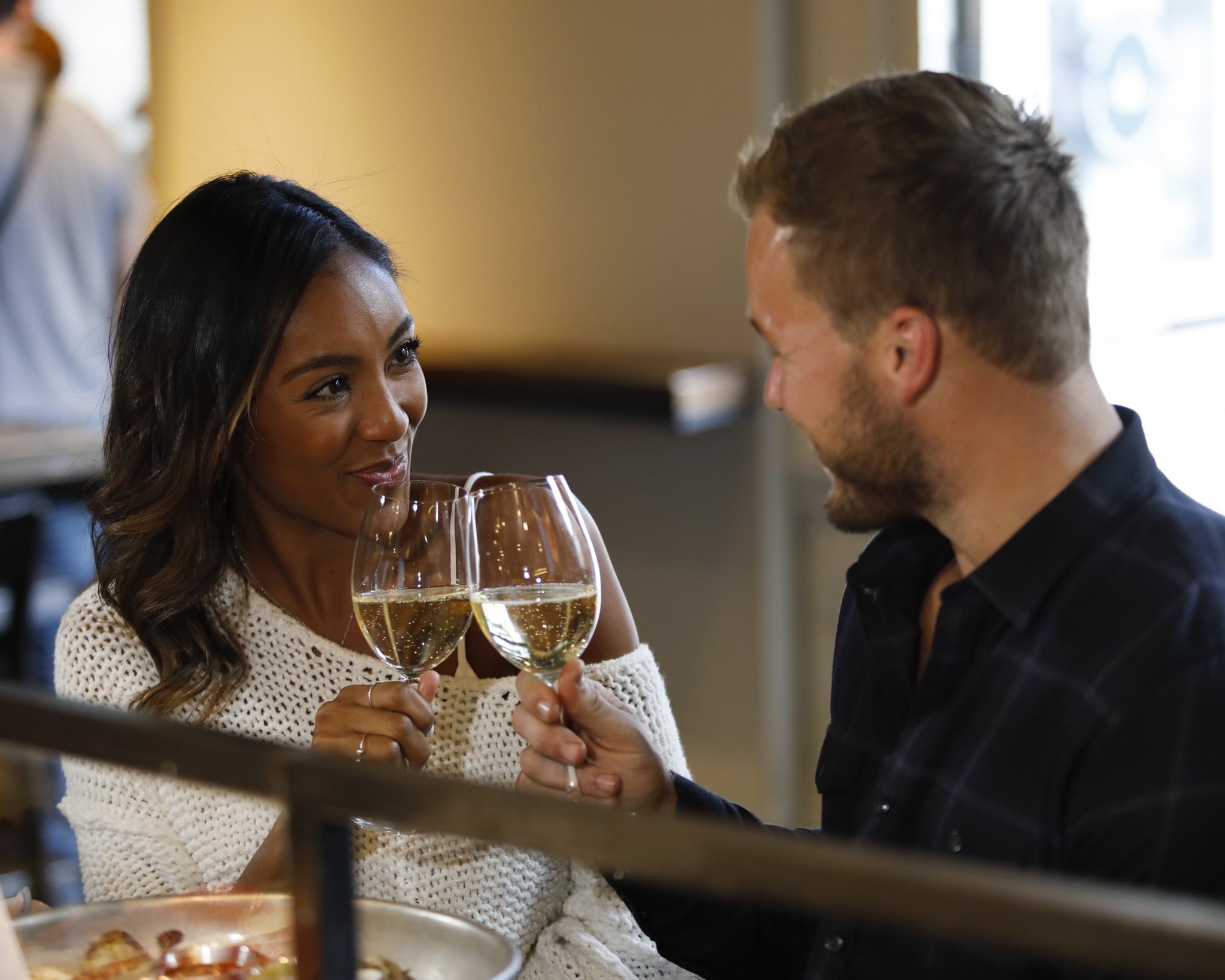 When's the last time a date took you on a helicopter ride? Or set up a private fireworks show just for the two of you? Or surprised you with a shopping spree? Yeah, same. Extravagant dates are made for television, especially The Bachelor. Not only does it lead viewers to be wowed, but it heightens emotions and, in a way, forces feelings between daters.
In case you've ever wondered how two strangers could fall in love, just look at how they spend their time together. It's not a typical dating environment. There's no waiting for someone to text you back or wondering if they'll initiate the next date. Everything is planned for them, and the extra romantic dates put couples on the fast track. We know that no one can "make" two people fall in love, but setting the mood certainly helps.
"If the relationship is a potentially good one, an extravagant date can be a wild bonding experience as you both get to live it up in awe together," Amy Spencer, happiness expert and author of Meeting Your Half-Orange: An Utterly Upbeat Guide to Using Dating Optimism to Find Your Perfect Match, told POPSUGAR. "But if there isn't much behind the curtain of the relationship to start with, an over-the-top date can be a total distraction from moving that curtain at all and seeing what's there in the first place."
In season 22, Arie Luyendyk Jr. took Becca Kufrin on a one-on-one date where she got to shop her way through gorgeous gowns . . . with celebrity stylist Rachel Zoe by her side. Brad Womack surprised three ladies with a photo shoot to appear in Sports Illustrated's annual swimsuit issue in season 15. But perhaps the most unbelievable date of all might be when Nick Viall took ladies on a date to perform on stage with the Backstreet Boys. And, of course, over the years there have been countless helicopter rides, private dinners, celebrity performances, and overseas trips that the average person doesn't expect as a part of dating.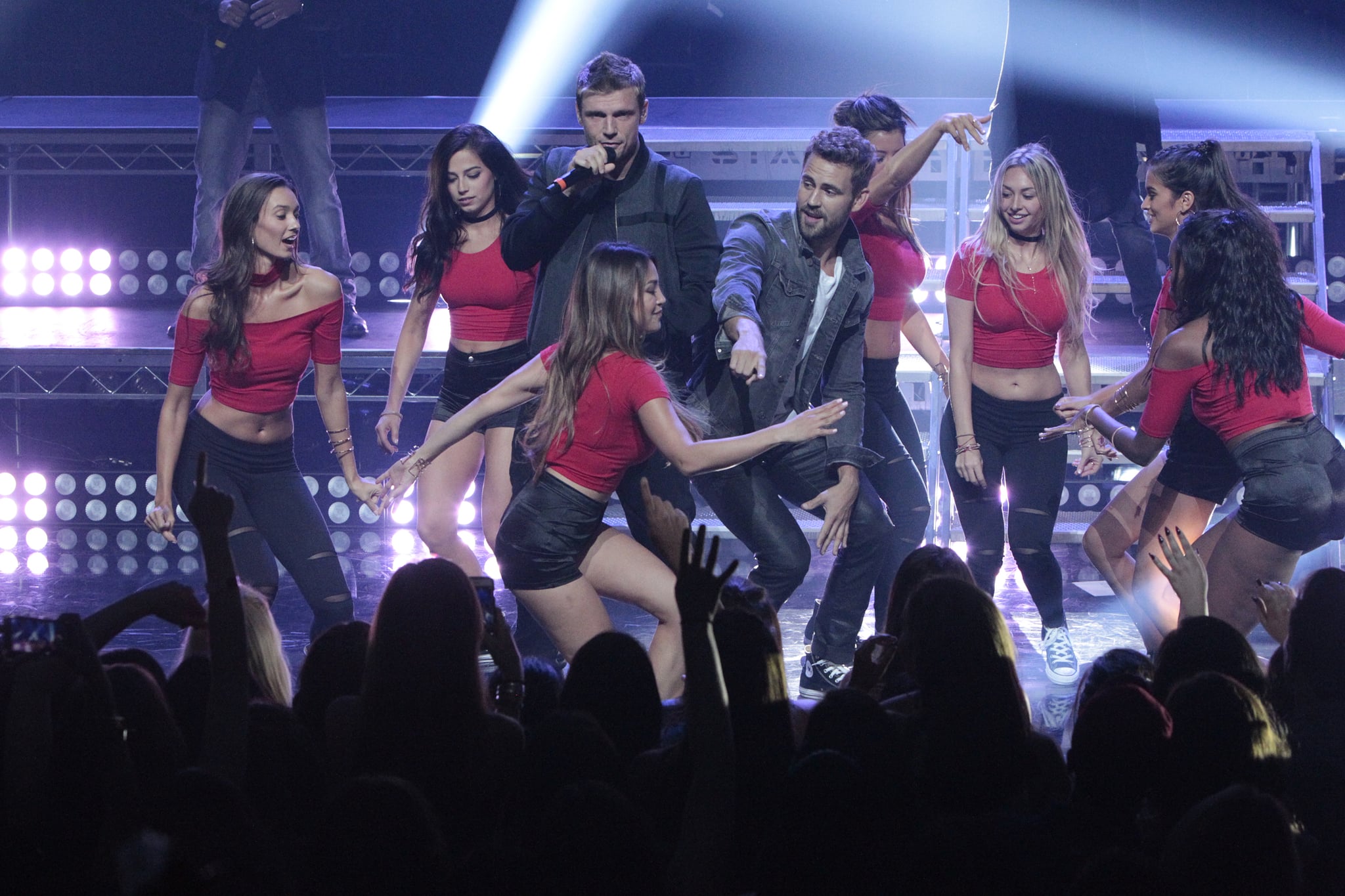 Sometimes, the dates aren't traditionally romantic but, instead, serve to exploit someone's greatest fear. Jake Pavelka took Vienna Girardi bungee jumping on a one-on-one date during season 14 . . . and they were both afraid of heights. Colton Underwood and Tayisha Adams also went bungee jumping on a date. When asked how worried she was, Tayisha told the camera: "On a scale of 1 to 10, definitely a 20." This is another type of date that the average person wouldn't go on, especially if they're scared. But doing it on The Bachelor forces the two people to bond over something and rely on one another for comfort.
But over-the-top dates aren't the only tactic used to expedite bonds. Contestants don't have access to cell phones, television, internet, or music. They've put their lives on hold, so they don't have jobs to go to or errands to run. They're dating in a different type of reality, and it leaves a lot of time to focus on relationships and the other connections in the mansion.
"When the only form of entertainment you have is talking to one another about the same person, of course you are going to analyze everything you and others have said or done that was right or wrong," Spencer said. "If contestants had the chance to escape to watch a show or read a book or scroll Instagram, it might give them a chance to get perspective on the situation they're in and maybe take a look at their relationship with the bachelor in a more healthy, stable light. But that's no fun for the show, right?" However, Spencer pointed out that being free of distractions while on the dates is one of the best tools for a relationship. You're concentrated on one another and not, let's say, your phone.
An entire season of The Bachelor takes just over two months to film. That means there's minimal time for two people to go from strangers to being ready to walk down the aisle. Part of that is learning everything you can about one another, including the not-so-positive aspects. This means that contestants may feel pressured to open up and share the most upsetting moments of their lives with someone who they've only known for a few weeks. We've seen this with histories of sexual assault, a parent in jail, a brother's suicide, and more immensely personal disclosures.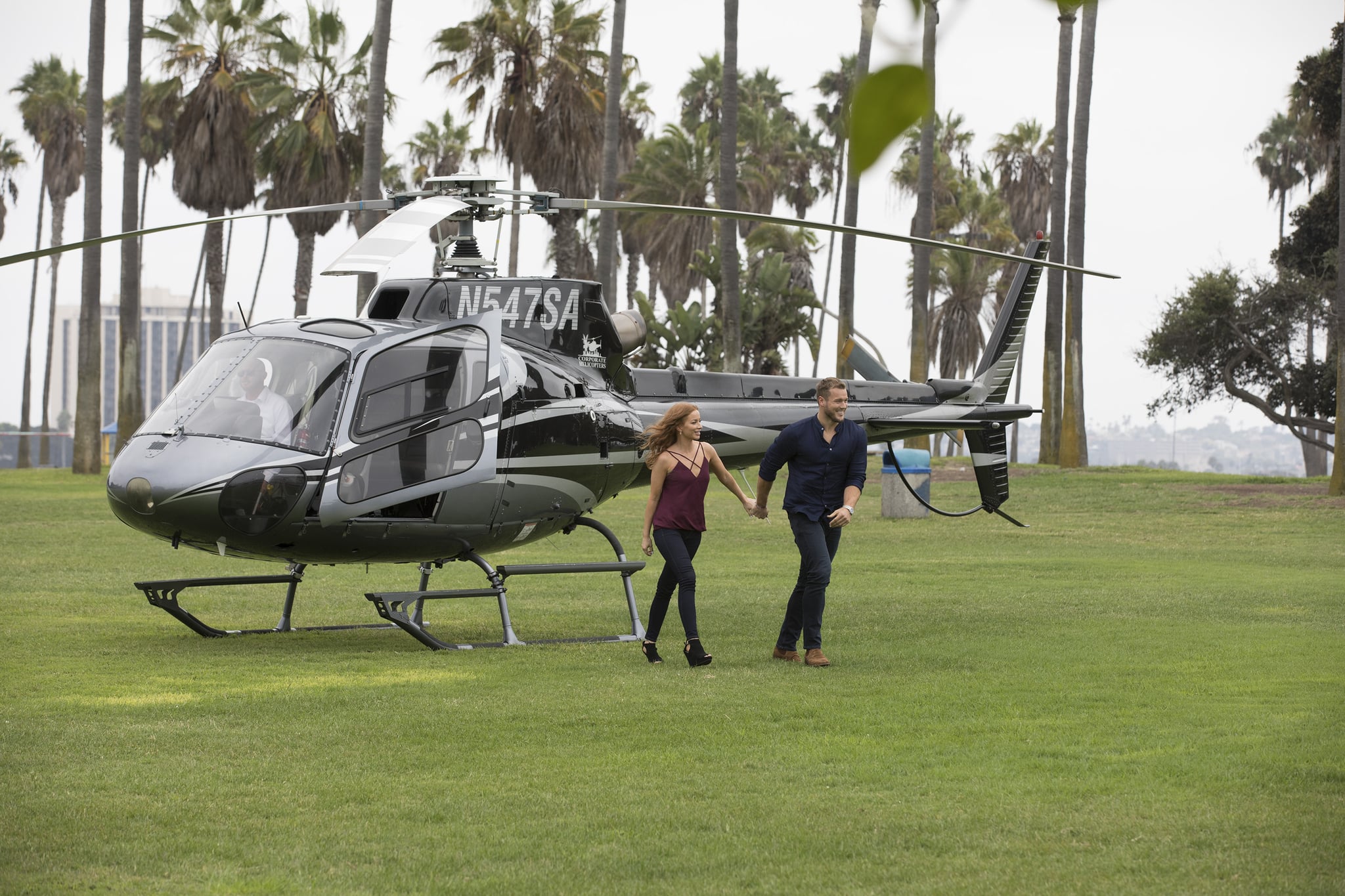 Not to discount couples who have found love on the franchises, but it would take a pretty sh*tty person to be anything but kind in that situation. Plus, they're on TV. The chances of them acting anything but supportive is not high. That kind of reaction can lead contestants to feel like the only person who could get you through that situation is standing right in front of you, that no one would be that kind and understanding in such a vulnerable moment, and that this must mean they are the person for you.
"Stressful situations can bring out the best or worst in a couple," Rachel Russo, a matchmaker and dating/relationship coach, told POPSUGAR. "It can increase feelings of love and affection — even improve a couple's sex life. It can really make a person realize what he or she appreciates about the relationship and even serve as confirmation that the partner is the one."
Do couples actually fall in love on The Bachelor? We don't doubt it. But it's clear that a combination of fabulous dates, dating in an atypical environment, and forcing contestants to lean on the person they're dating more than they usual would plays a role in how they get to "I do" so quickly.