How Will Star Wars Wrap Up Leia's Storyline?
The Reason Star Wars: The Last Jedi Doesn't Wrap Up Leia's Storyline Is Kinda Perfect
WARNING: mild Star Wars: The Last Jedi spoilers follow.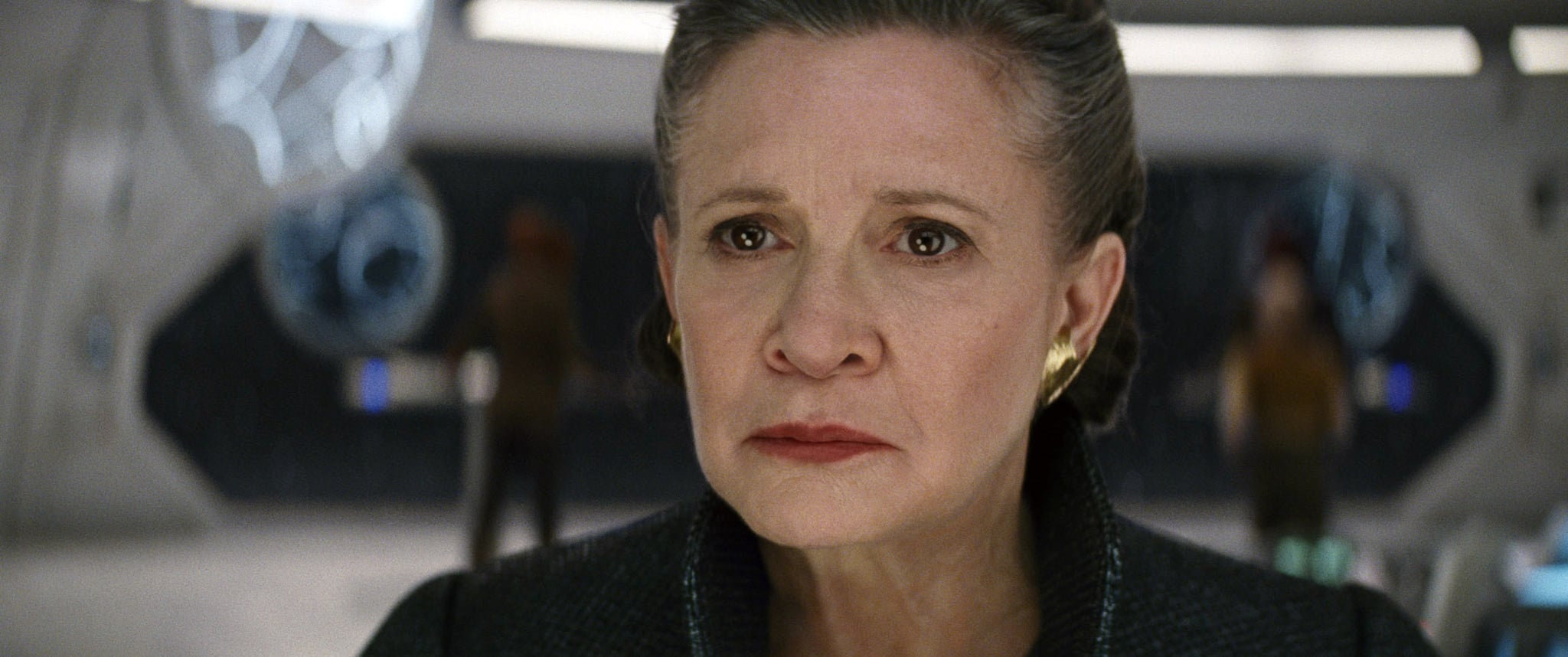 When Carrie Fisher died in late 2016, our hearts were broken. As fans of the actress, we lost a sharp-witted writer and an iconic actress. And as fans of the Star Wars franchise, we had the question about her role as Leia. We had learned soon after her death that she would still be in Episode VIII, and now that we've seen Star Wars: The Last Jedi, we know how critical she is to the plot. Of course, now that we've seen the movie, we're a little confused about Leia's future.
Star Wars elegantly wrapped up Fisher's participation in the franchise with a lovely epitaph after The Last Jedi's credits, but as for the character, things are unclear. Leia is still part of the narrative by the end of the latest film. Luke dies, but she survives, even narrowly escaping death in a show of using the Force that cemented many theories about her.
It would seem that Episode IX would wrap up Fisher's storyline, but in April 2017, Lucasfilm president Kathleen Kennedy announced that Carrie wouldn't be in IX at all. This came after Disney had announced it wouldn't digitally re-create her and Fisher's brother, Todd, and daughter, Billie Lourd, had given their permission for Disney to use old footage of her.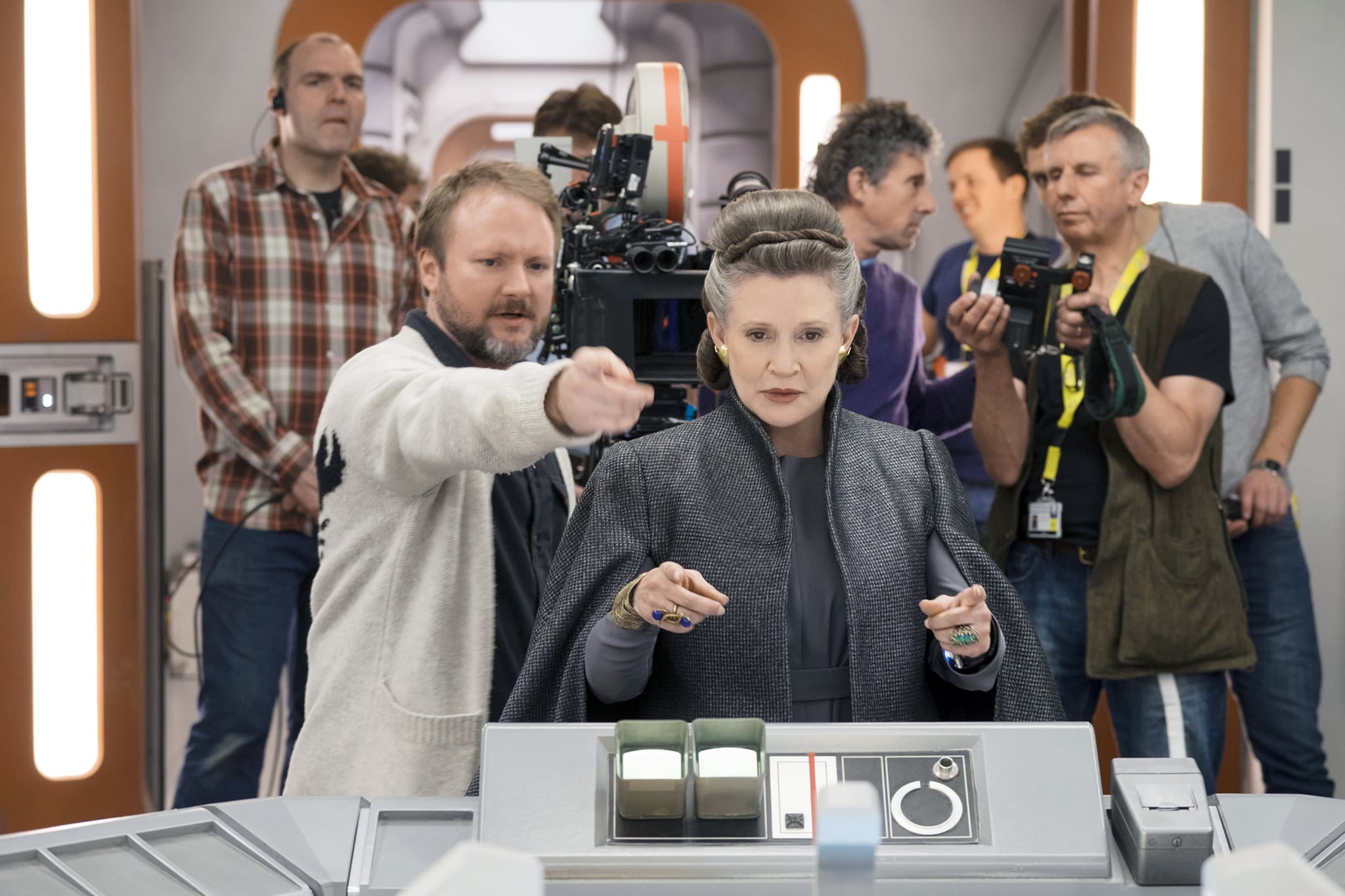 So what gives? What can we expect of Leia's storyline if Carrie Fisher is not going to be in the next film at all? As a recent example, the Fast and the Furious franchise was able to wrap up the late Paul Walker's role in the series in an understated way, but that still required footage of the star. With no overt goodbye to Leia besides the dedication, it feels like we haven't said goodbye to her role just yet. But take heart, because that seems to have been director Rian Johnson's intention. In an interview with DigitalSpy, Johnson explains that it was best not to alter Leia's storyline in The Last Jedi: "I felt like the best tribute to her would be to have just the best performance that worked the best it could in the movie. We tried to just be true to the performance she gave."
As for what we can expect in the next film, there is a popular theory that there will be a time jump. That would allow for there to be exposition about what's happened to Leia; by contrast, if it picks up right after Episode VIII the way that film follows Episode VII, the announcement of Leia's fate would feel more jarring.
Here's hoping Star Wars can do Princess Leia, the character, the same kind of justice they did for Carrie Fisher, the actress.