Khary Payton's Reaction to Shiva Dying on The Walking Dead
The Walking Dead's Khary Payton Has a Beautiful Message About THAT Gut-Wrenching Death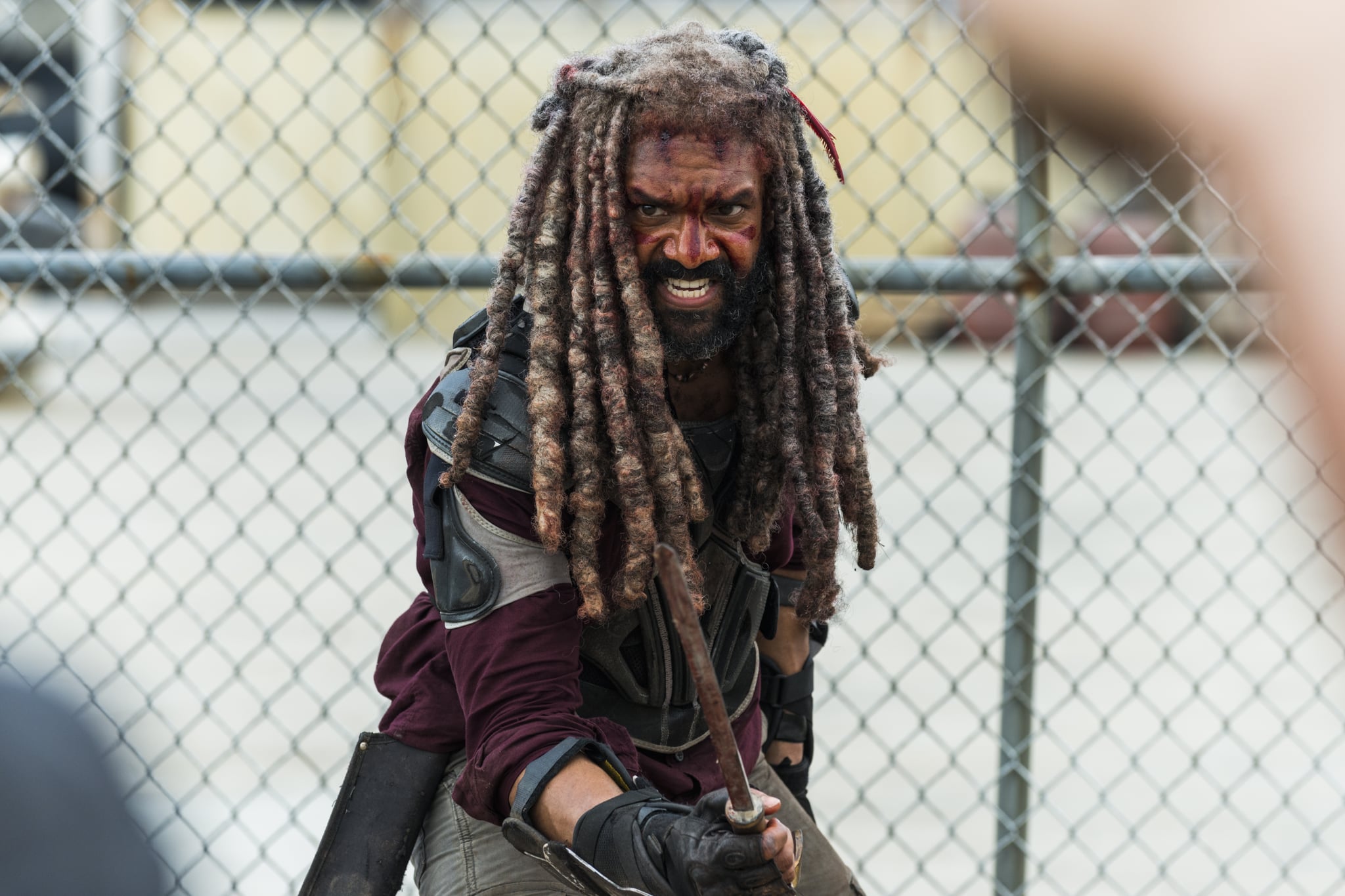 Big spoilers for the most recent episode of The Walking Dead below!
I can give you a long list of characters on The Walking Dead who I would've rather seen bite the dust on Sunday night than Shiva. That's right — King Ezekiel's beloved pet, a massive tiger the former zookeeper has had throughout the apocalypse, dies a brutal, tragic death in season eight's fourth episode, "Some Guy."
Shiva's death didn't exactly come as a surprise, given the sad scene is a near-identical re-creation of a similar moment from the comics, but it still hurt. No one put up with Ezekiel's over-the-top monologues quite like she did, and now the days of her dramatic sneak attacks are over. Why can't we have one good thing, AMC? Why?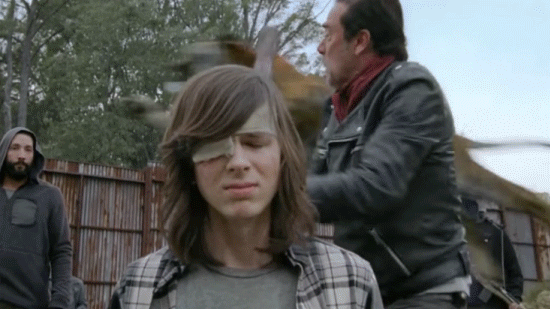 We may still be mourning the end of the fiercest CGI cat in history, but we're not alone. Khary Payton, the actor who brings Zeke's larger-than-life persona to life each Sunday, spoke to The Hollywood Reporter about the death of his digital costar. After calling the loss of Shiva the removal of a "rare beauty [from] this dark, apocalyptic world," he explained why she's been so vital to his character's arc:
"That's the symbol she carries for Ezekiel. She's the symbol and embodiment of the Kingdom itself. Who knows how many tigers there are left in the world? At least in [The Walking Dead world], she is a rare creature. I think he felt that way about the Kingdom. It's a rare place. Seeing that symbol that got him through the early stages of the apocalypse, that was the breakdown for me. It's all she represented. I wasn't just thinking about a CGI character necessarily. I was thinking about the embodiment of this rare and beautiful thing he had willed himself into believing could happen."
All I can say is that if Jerry goes next, AMC will have hell to pay.