Penn Badgley Talks About Lifetime's Show You 2018
Penn Badgley Didn't Initially Want to Star on You — Here's What Changed His Mind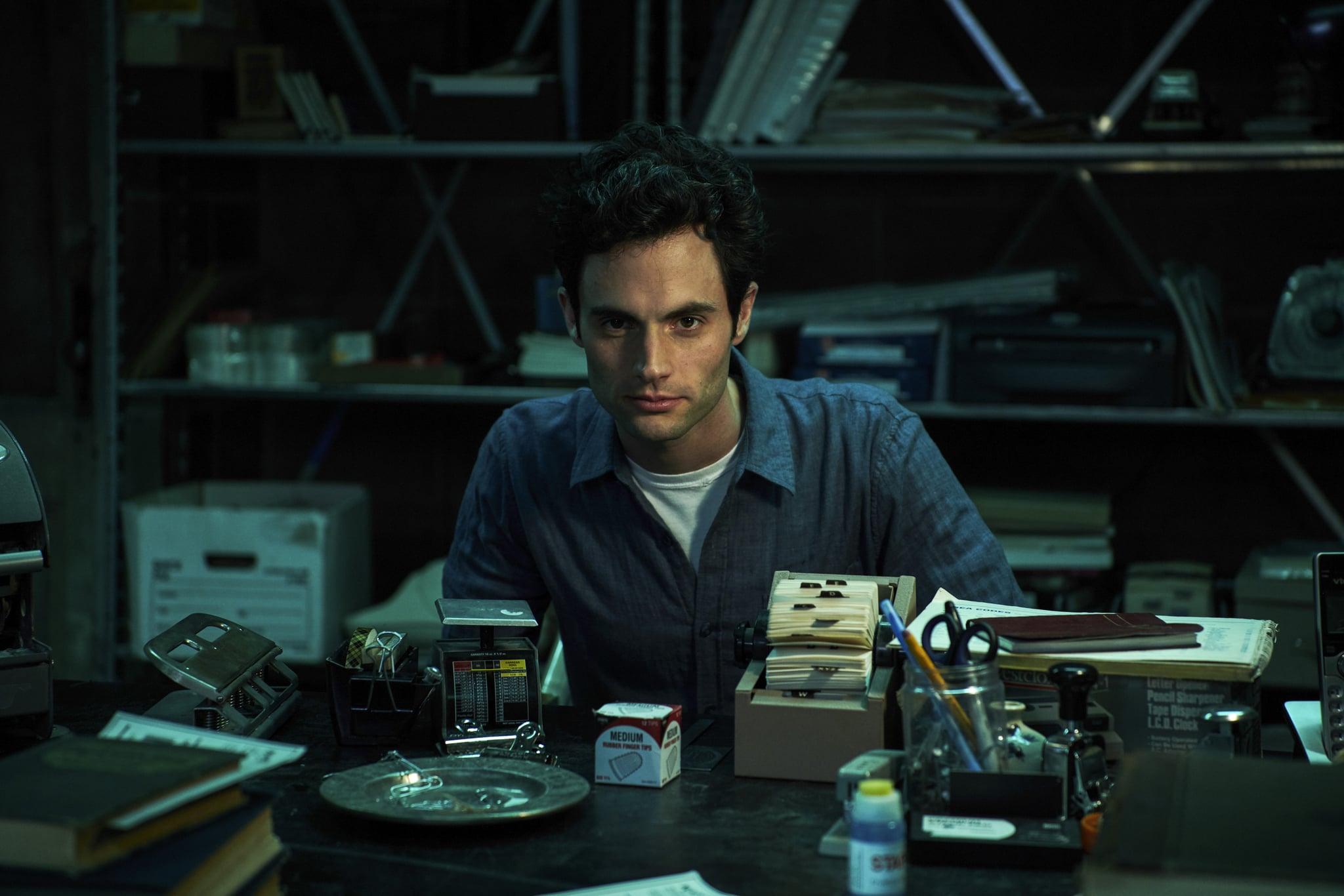 Penn Badgley may be known as Dan Humphrey to many, but pretty soon, fans will see him in a completely different light. Nearly six years after wrapping his hit series, Gossip Girl, the actor is returning to TV with You (based on Caroline Kepnes's 2014 novel of the same name). While the series has already gained attention for its similarities to the hit CW show, be warned that his character, Joe (a bookstore employee who uses social media to stalk a girl he becomes infatuated with), is a far cry from Lonely Boy. In fact, Badgley almost turned down the role because of the character's dark nature.
During You's premiere event in NYC, the actor told POPSUGAR that he was repulsed by the character when he first read the book. "I was compelled by the project but ultimately turned off by Joe himself," he explained. "Because I don't get to play anybody else, I don't get to do anything else in the show, but be Joe. And I really didn't like him." Even when he got the role, he wasn't too concerned with bringing the book version of Joe to life for one simple reason: "He scared me."
So, what ultimately changed Badgley's mind about playing Joe? The show's producers, Sera Gamble (The Magicians) and Greg Berlanti (Riverdale). "It was my conversations with them that really allowed me to see into what we were doing," he said. "And then it continued to be an exercise and trusting Sera and the others, a lot of the women — the directors, the writers, the producers — because I was like, 'Why are we letting him do this?' Ultimately, it was a really enriching experience for me, personally. I hope some of that is in some way part of the viewer's experience."
While the show is super relevant with the use of social media and themes of privacy, it also feels incredibly timely with the Me Too movement, something Badgley is definitely aware of. "It's funny because now that we're here, I wouldn't want this show to come out at another time," he said. "I wouldn't want people to not be willing to have this kind of conversation around it, because then I think it would be really toxic and desensitizing. Now it seems people are thinking and saying all the right things, so I'm down for it. Like even right now, I'm mostly interacting with women when it comes to this show. Like my publicist, my agent, my wife [Domino Kirke], the writers of the show, the creators of the show, the directors, the producers, the cast members, and everybody seems to be really encouraging and supportive of this project."