Sophie Turner's Quote About Joffrey at Game of Thrones Panel
You'll Never Guess the Game of Thrones Character Sophie Turner Would Bring Back to Life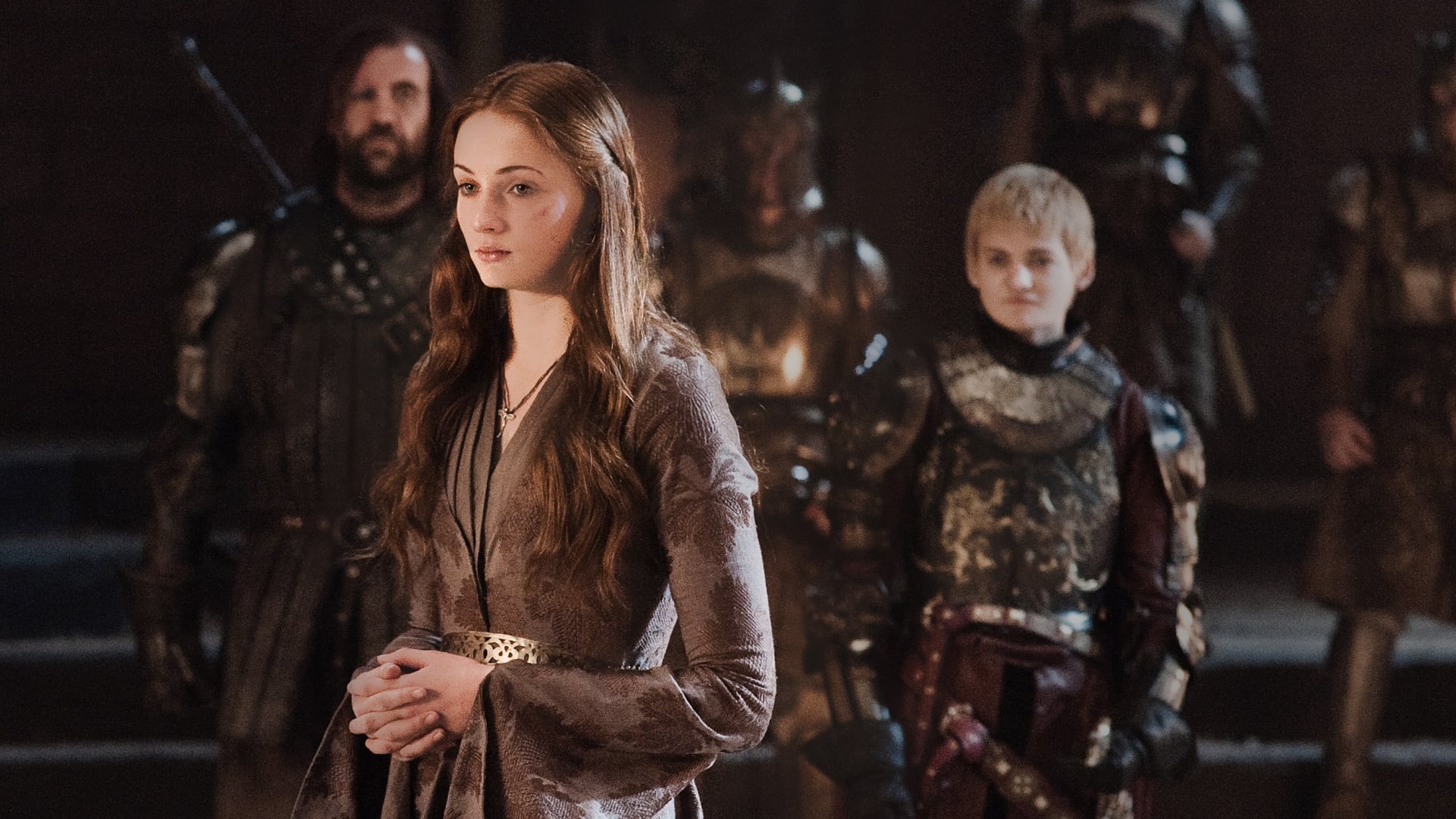 All of the characters on Game of Thrones have suffered in some horrifying way over the course of the show's seven seasons, but few have endured worse than Sansa Stark. The eldest daughter of the Stark family begins the series with her head in the clouds, a prissy young lady whose only goal is to marry Joffrey Baratheon. Unfortunately her relationship with the young king quickly sours due to the fact he's a raging, murderous psychopath (suddenly those guys holding up fish on Tinder don't seem so bad, right?). Joffrey physically, verbally, and mentally tortures Sansa, which is a big reason his grisly death in season four is so damn satisfying.
At the show's girl-power-themed Comic-Con panel on Friday, moderator Kristian Nairn (aka Hodor) asked the cast which character they'd bring back from the dead if they could, à la Beric Dondarrion. Of all the people Sophie Turner, who plays Sansa, could pick, there's no way she'd ever want to revive Joffrey, right? Wrong.
"I just really loved working with Jack Gleeson so much that I have to say Joffrey," she confessed, as the audience jokingly booed her.
Other cast members on the panel — which included Gwendoline Christie, Jacob Anderson, Conleth Hill, Isaac Hempstead Wright, Liam Cunningham, Alfie Allen (and his dog, Abby), John Bradley, and Nathalie Emmanuel — chimed in with answers like Hodor, Catelyn Stark, and Ned Stark, so Turner's answer definitely came as a surprise. If the show ever did bring Joffrey back, though, we have a feeling he wouldn't stand a chance against the steely, take-no-prisoners Sansa, who is currently helping Jon Snow rule the North.