Will Steve Join the Police Department on Stranger Things?
This Might Be One of the Best Stranger Things Theories Ever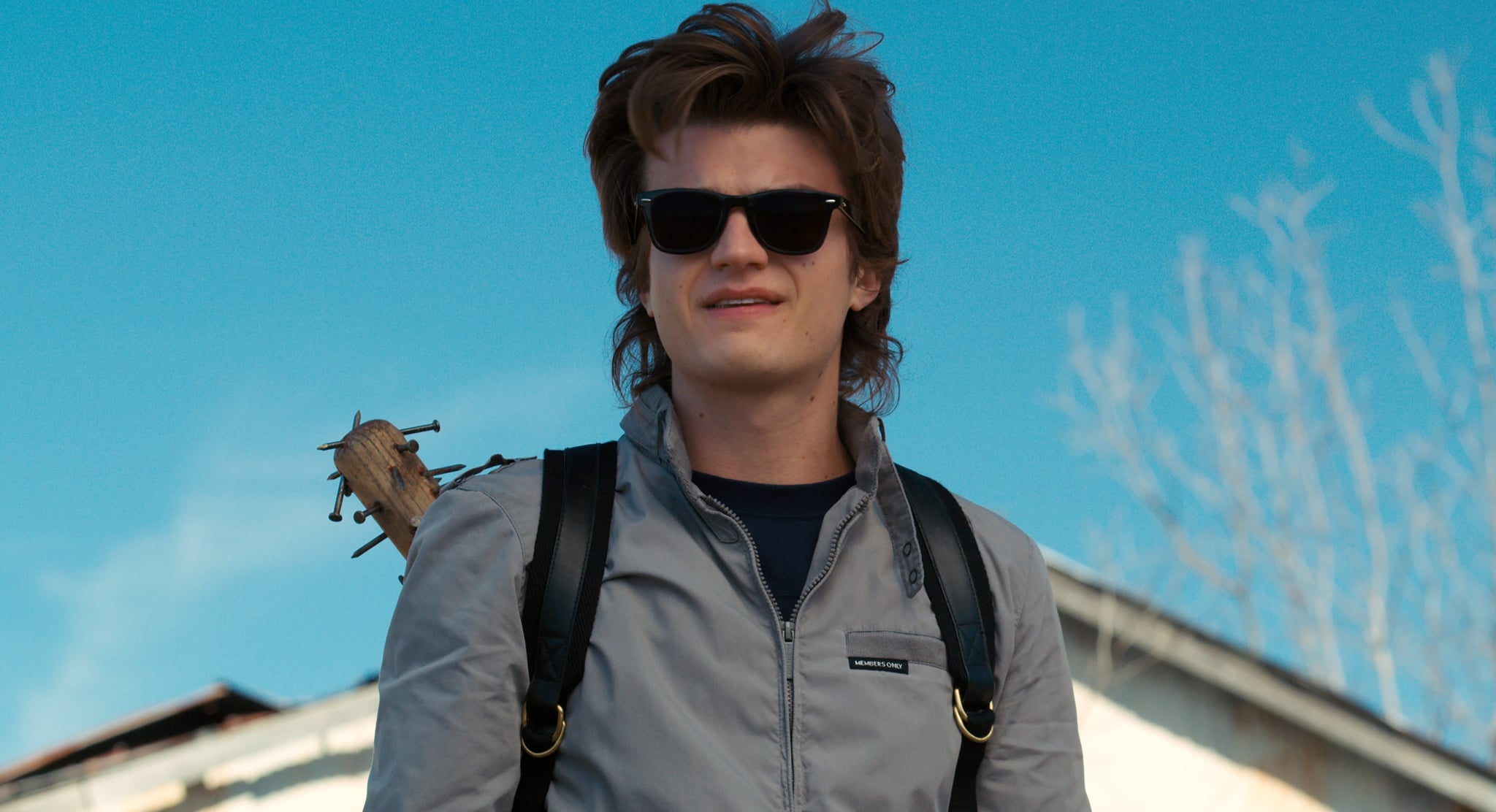 We're anxiously waiting to see what will happen next on Stranger Things, but until season three, we have ample time to theorize what the Hawkins crew will get into. There have been many theories and burning questions: Was Hopper's daughter a subject in Hawkins Lab? Is Papa still alive? Is Eleven secretly dying? Most of these are heavy plot points, but there's one much more lighthearted theory circulating.
Reddit user appleparkfive has a theory about what could possibly happen in season three, and it consists of two fan favorites coming together: Steve Harrington and Jim Hopper. Although Steve may be the best babysitter ever, that's probably not a lasting career choice. But what is Steve going to do? He doesn't have Nancy, he has no desire to work for his father, and from the looks of it, it doesn't seem that college is in his future.
This theory predicts that Steve is going to join Hawkins Police Department and become a deputy to yep, you guessed it, Chief Hopper. This would not only give Steve a great job, but he would also be able to watch over the kids whom he feels a need to protect. He's street smart, athletic, and pretty good at wielding a bat against creatures from the Upside Down, which obviously is pretty essential in Hawkins these days. Not only would we love to see Steve be a deputy, but seeing him alongside Hopper would also fulfill our wildest Stranger Things dreams.