Steven Yeun on Whether Glenn Will Die on The Walking Dead
Wait — Did Steven Yeun Just Confirm That Glenn Won't Die on The Walking Dead?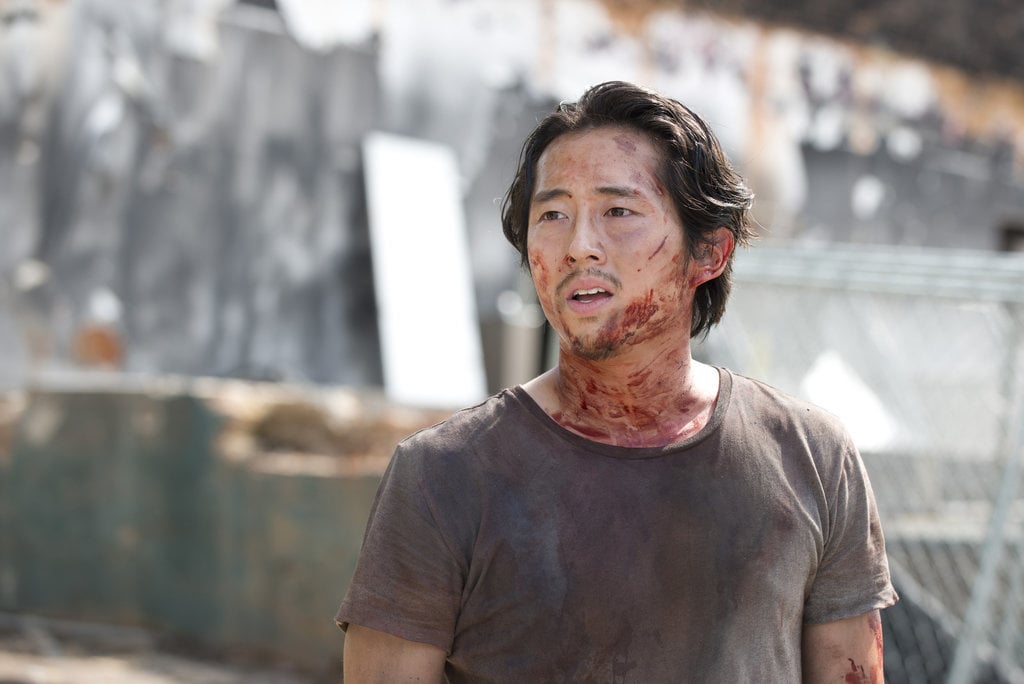 Anyone associated with The Walking Dead might as well be a Backstreet Boy, because they keep playing games with our (fragile, battered) hearts. In the latest round of "Is Glenn going to die a brutal, traumatic death, or what?" actor Steven Yeun, who plays Glenn, has muddied the waters even further thanks to an interview with Entertainment Weekly, in which he waxes poetic about the debut of the sixth season's big bad, Negan. "For me, his arrival is awesome," he told the magazine. "We've been waiting for this person for a long time, and in the comic books, he in a way brings a level of stakes that are kind of unmatched. And so, for me, for Negan to come into the show is, to say nothing less, f*cking awesome."
If you're a bit confused as to why Yeun seems so elated over the dude who beats the brains out of his character in the comics, resulting in one of the most tragic and iconic deaths of the series, the actor sheds some light on the situation and hints that all might not be as it seems. "I know people are going to always go, 'Negan kills Glenn in the comics,' but rest assured that we don't necessarily do what's in the comics," Yeun elaborated. "There's a clear divide in the way we tell a story on television, and the way that story is told in the comics, because it has to be. And everybody will have to see what happens, but we definitely tell our story in the way that television should be told."
The zombie drama is known for its manipulative use of red herrings (*cough* Glenn and the dumpster *cough*), so these quotes — as well as everything other cast members have said so far — aren't the be-all, end-all, for anything. The only thing we know for sure? The season finale is going to be a real doozy.