Theory That Perry Wright Killed Brother on Big Little Lies
We Can Definitely See This Theory About How Perry's Brother Died on Big Little Lies Being Right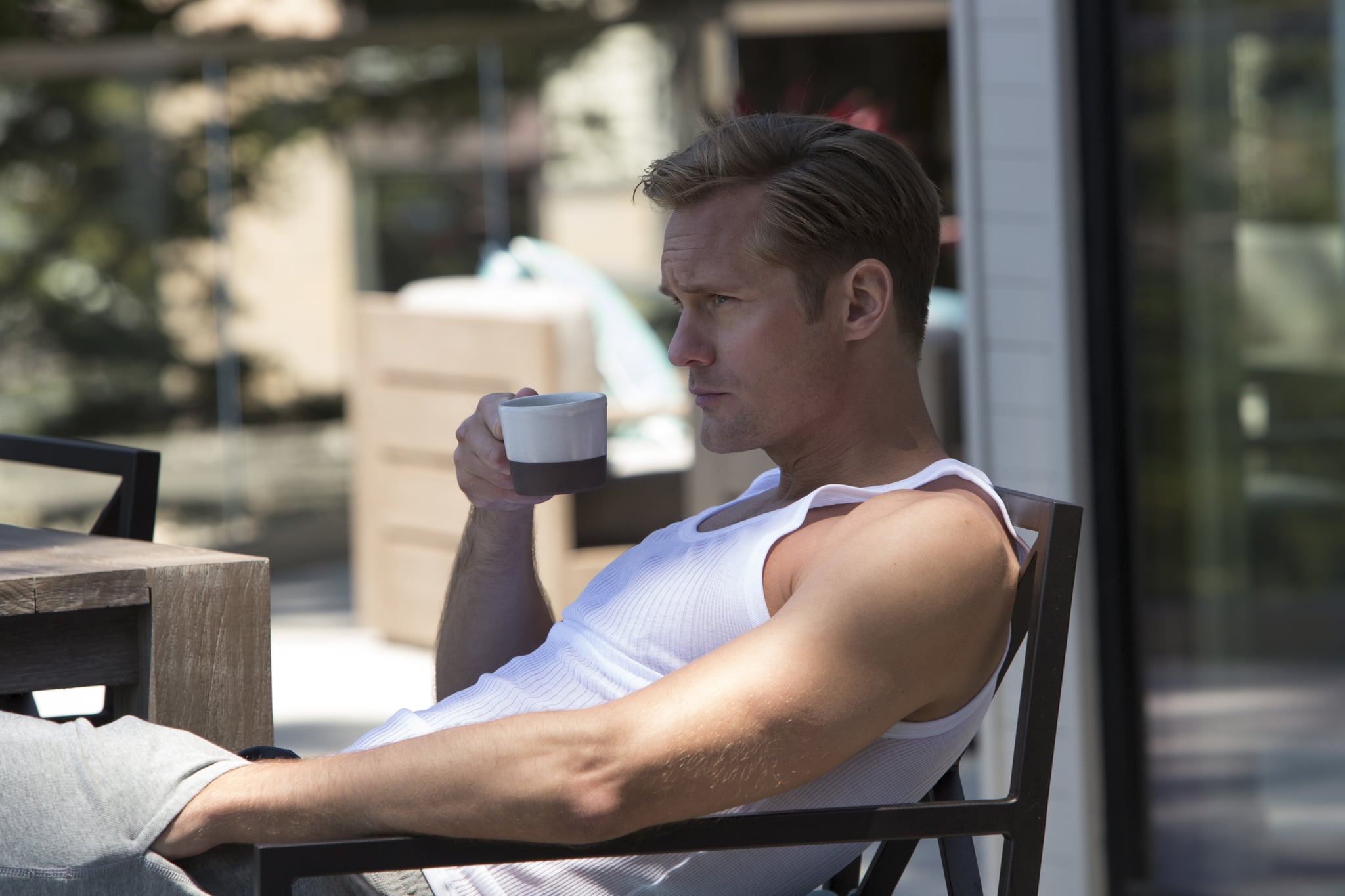 Perry Wright may have been pushed to his death in the Big Little Lies season one finale, but his presence continues to haunt the show's characters — and there's a very strong chance more of his victims will be revealed. It's highly likely that Jane isn't the only stranger Perry sexually assaulted or raped, but it's hinted in episode two of season two, "Tell-Tale Hearts," that his violent streak began when the villain was just a kid. The victim? His twin brother, Raymond.
During a flashback sequence that takes place early on in their relationship, Perry and Celeste discuss their families. "I had a brother [who] passed away when I was 5," Perry tells Celeste. When she shares that she's an only child, she doesn't have a relationship with her father, and her mom passed away, Perry's eerie response is, "I don't mean to be presumptuous, but if this works out, I would have you all to myself."
Earlier in the episode, Mary Louise tells Celeste that she understands how hard it is to function in the wake of a devastating loss because she experienced one herself: the death of her 5-year-old son Raymond, which Mary Louise describes as an accident. "Right after the accident, right after we lost Raymond, I was sure I would not be able to go on. I was never sure about anything in my whole life, that I wouldn't go on, but I did. Because of Perry," she recalls.
Putting these two scenes together, it appears Perry neglected to tell Celeste that Raymond was his twin. But more importantly, what exactly was this tragic "accident"? If someone in Perry Wright's orbit dies mysteriously, it's reasonable to suspect that he's behind the death. As we've witnessed firsthand, Perry is extremely possessive and relishes the idea of having a family member all to himself. Did he kill his twin brother so he could be the sole object of Mary Louise's attention and affection?
Another clue that Perry was violent with his twin brother comes when Celeste breaks up a physical altercation between Max and Josh. (As we learned in season one, Max mimics his dad's violent behavior and is the bully who choked and bit Amabella Klein.) "You will not be like him!" Celeste shouts as she separates the boys. Initially I thought the twins' violent clashes were solely the result of being raised in a home where they routinely overheard their dad abusing their mom — and that could certainly be the case. But these scenes may also hint at a violent relationship between Perry and his own twin, who wound up dead.
Mary Louise has made clear that she's most definitely not going anywhere, which is bad news for the Monterey Five — especially because a preview indicates that she plans to urge detectives to investigate the possibility that her son's death was a homicide. But her presence also means that we'll gain more insight into Perry's childhood, and chances are, it'll be chilling. According to IMDb, two young boys have been cast to play "Young Perry Wright" and "Young Raymond Wright" in three episodes this season and "Young Mary Louise Wright" will appear in four episodes.
There's definitely more to Raymond's story than what Perry shared with Celeste — and it looks like the sinister details will be revealed this season.