Tiffany Haddish Hosting the 2018 MTV Movie and TV Awards
How Tiffany Haddish Is Making History With Her MTV Movie Awards Hosting Gig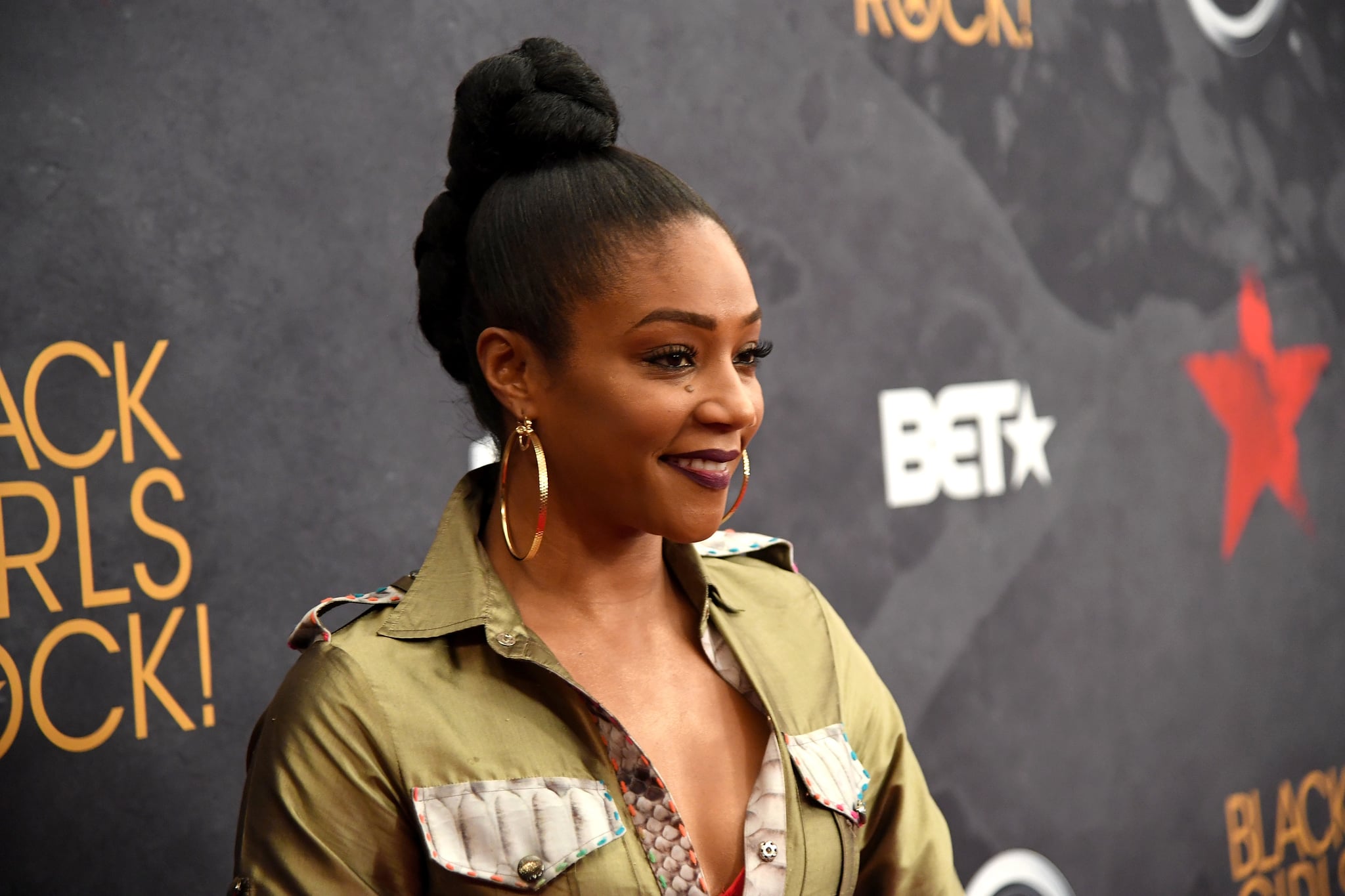 Tiffany Haddish keeps killing it. Following her breakout role in Girls Trip, the 38-year-old comedian hosted Saturday Night Live, landed a major Groupon partnership, and casually hung out with Beyoncé, as one does. Now, Haddish has announced that she will be hosting the MTV Movie and TV Awards on June 18. She will make history as the first black female host since the award show began in 1992.
In a video shared with her Instagram followers on Thursday, Haddish made the big announcement (while wearing a gorgeous chartreuse suit, might we add). "It's gonna be off the chain 'cause you know why? I'm hosting," she said. "You know what that means: it's gonna be hilarious."
This will mark Haddish's first-ever appearance at the MTV Movie and TV Awards. The comedian previously attended the 2017 MTV Video Music Awards to present the award for best hip-hop video alongside Saturday Night Live's Pete Davidson. Naturally, she stole the show.