What Song Plays During the Black Panther Car Chase?
Black Panther: Listen to the Heart-Pounding Song That Plays During the Epic Car Chase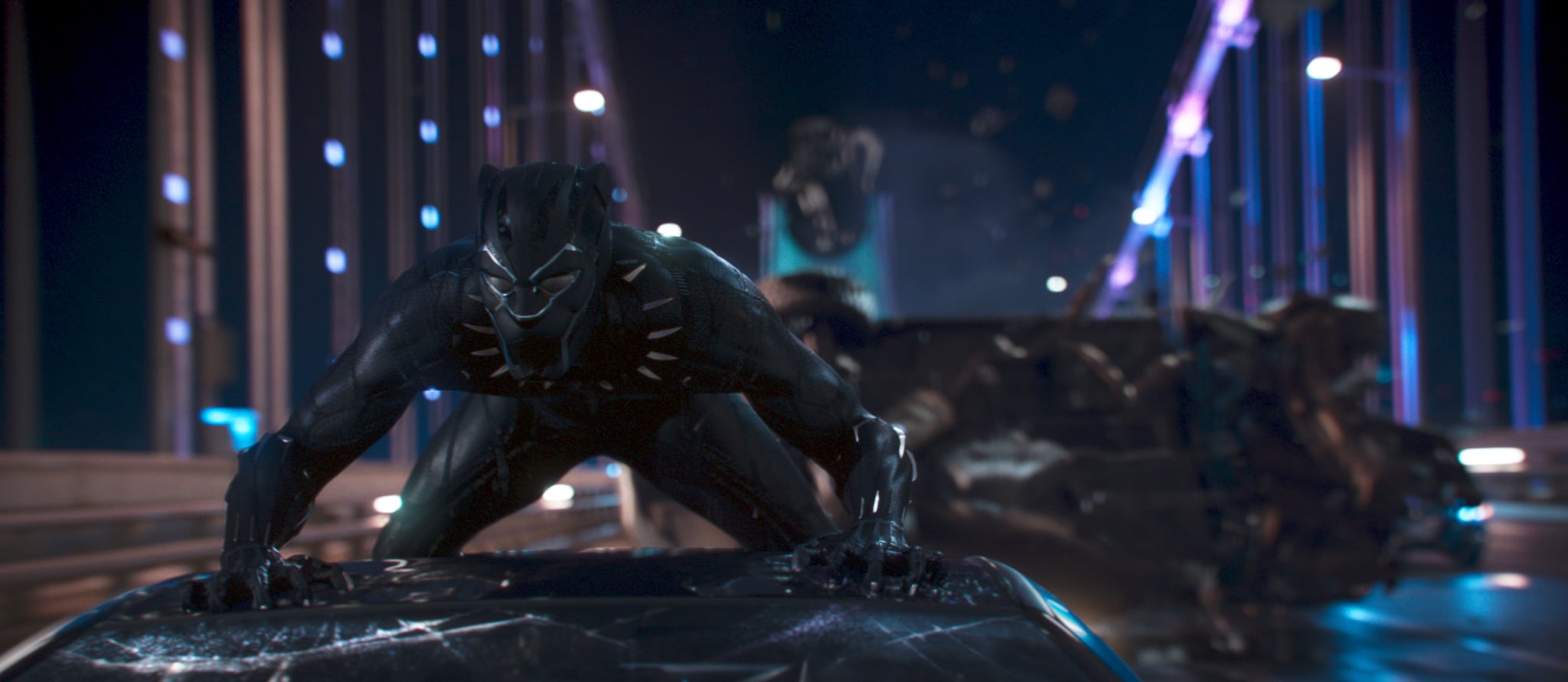 Warning: Mild spoilers for Black Panther ahead!
If you're still recovering from Black Panther, don't worry, you're not alone. I mean, I'm still trying to find my wig on Google Maps. (I blame Danai Gurira, who plays Okoye, the badass, wig-tossing she-ro I never knew I needed.) But because I know you want even more fuel for your newest obsession with everything Black Panther, allow me to answer one of the many questions you might have after leaving the theater.
One of the more thrilling moments in Black Panther takes place when T'Challa (Chadwick Boseman) goes on a mission to Busan, South Korea. He aims to capture Ulysses Klaue (Andy Serkis), the man who's responsible for stealing vibranium, a rare and powerful metal produced in Wakanda, and using it for his own dirty deeds outside of the fictitious African country. T'Challa eventually tracks down the villainous character at a casino with the help of Nakia (Lupita Nyong'o) and the aforementioned Okoye (Gurira), and from there, an epic car chase ensues.
The song that plays during this heart-pounding scene is "Opps" by Vince Staples and Yugen Blackrok. The earworm track is also included on Black Panther's incredible soundtrack, which you should also be playing on repeat if you aren't already. Listen to the song ahead to get the same rush you felt while watching the action unfold for the first time, then buy tickets to see Black Panther again this weekend, because why not? Everyone else already has.