When Did Nina Dobrev Leave The Vampire Diaries?
When Was the Last Time We Saw Elena Gilbert on The Vampire Diaries?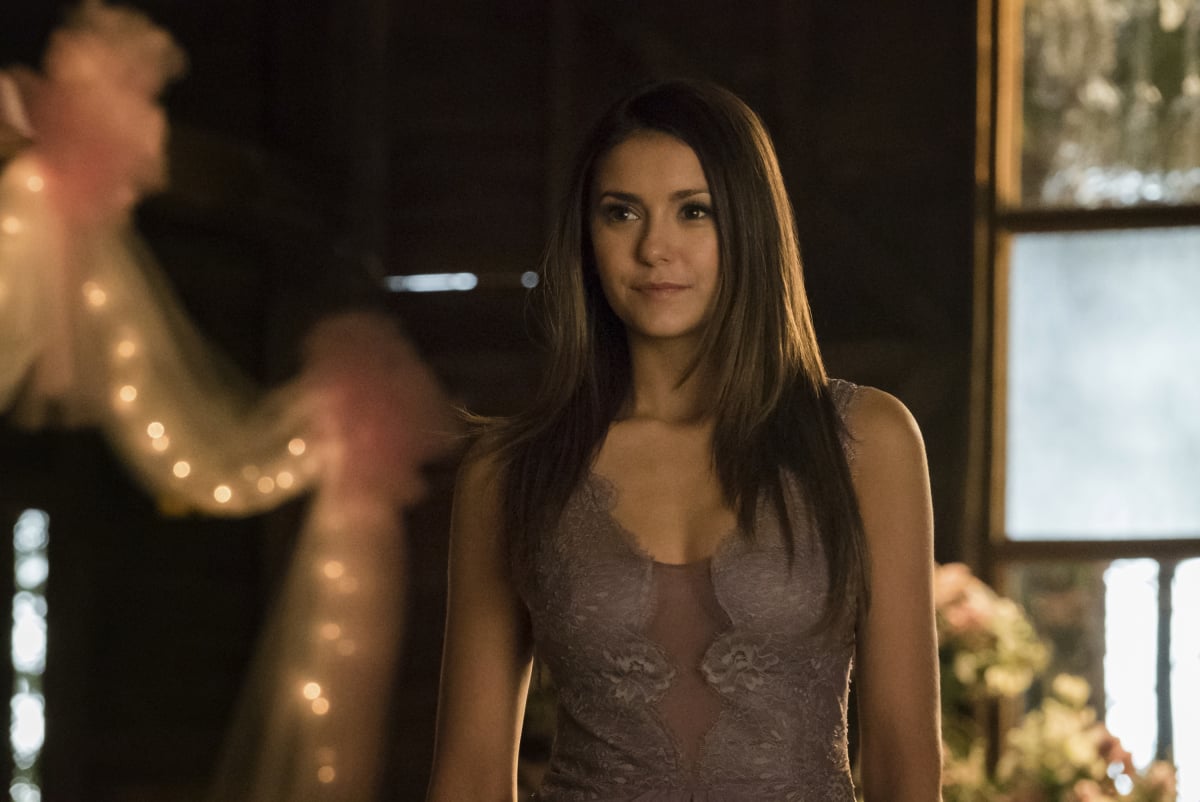 The Vampire Diaries is bringing back a lot of familiar faces for its series finale, but we're most excited about the return of Elena Gilbert. Since Nina Dobrev famously left the show at the end of season six, A LOT has changed. Over the past two seasons, the group has battled heretics, vampire huntresses, crazy sirens, and now, they've even come face to face with the devil himself. While Elena will certainly have a rude awakening (pun intended) when she comes out of her sleeping curse, we can't help but think about her last appearance on the show. As you gear up for the finale, refresh your memory here.
The last time we saw Elena was in the season six finale, well, technically — but we'll get to that in a minute. After taking the cure and becoming human again, Elena attends Alaric and Jo's wedding as a bridesmaid. Much to her dismay (and everyone else in attendance at the ceremony), Kai shows up to cause chaos for the Gemini coven. As payback for Bonnie leaving him alone in the 1903 Prison World, he decides to link her life with Elena's, where the latter will remain in a sleeping curse until Bonnie dies. Unwilling to let anyone else risk their life for hers (and because Dobrev was leaving the show, of course), Elena says her final goodbyes to her loved ones. And so the sixth season ends with Elena tucked away in the Salvatore crypt where she will stay for the next 60-something years.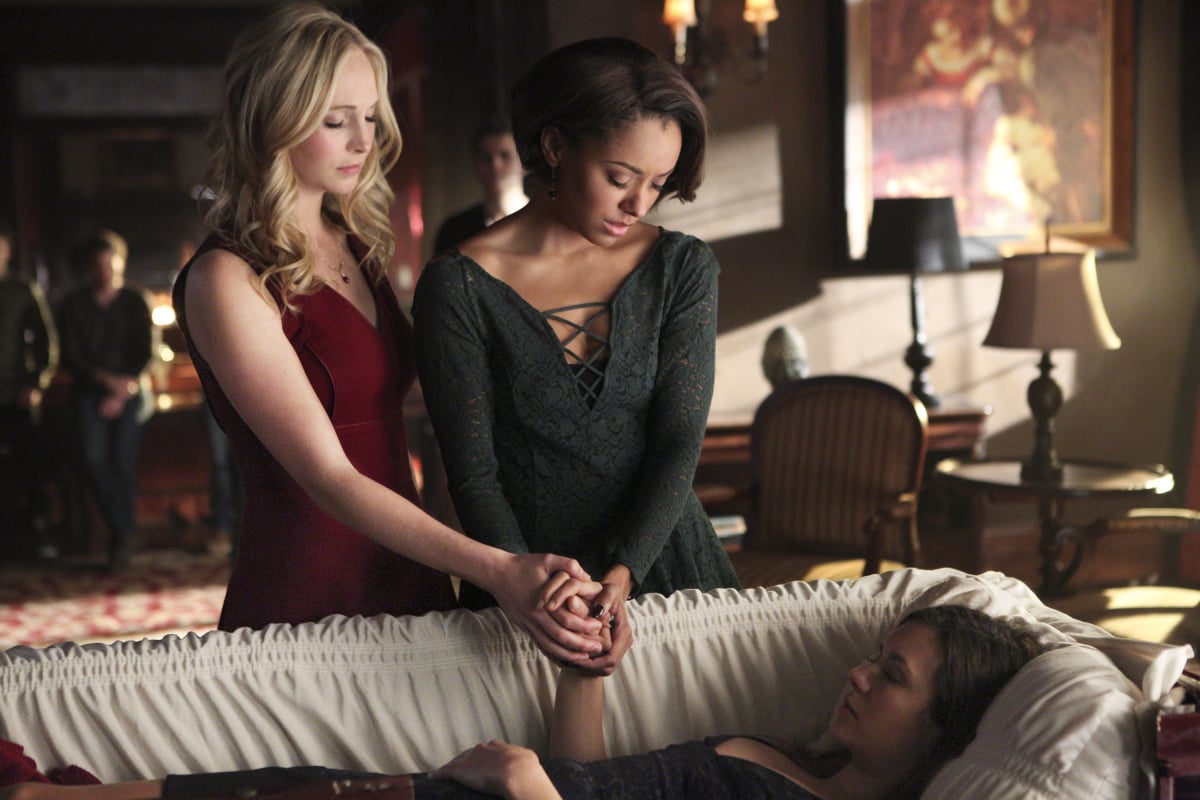 Fast-forward to season seven — literally, because there's a three-year time jump — things start to go haywire. Not only does Lily, aka Mama Salvatore, wreck havoc with her annoying heretics, but by the end of the season, there is a new mysterious evil looming in the Armory's occult vault. Even though Damon was warned about not going inside, when he hears Elena's voice, his emotions get the best of him. Of course, that voice is actually an illusion by the siren Sybil, who ends up using Damon and Enzo for her own evil doing throughout season eight.
While Elena is currently under a sleeping curse, she has appeared in multiple episodes this season through flashbacks, but that's just the beginning. As the show prepares for its final episode, she will be back — in the flesh — to say one last goodbye. Not only does the teaser show her reuniting with Stefan, but Julie Plec also revealed that she will come face to face with her true love, Damon. Of course, there is just one downside to her return. She will be attending the funeral of a major character. Even though we're not ready to let go, we can already tell Elena Gilbert's return is going to be epic.